First 'Warcraft' Poster Looks Like An Epic Paintball Battle; First Trailer Out Friday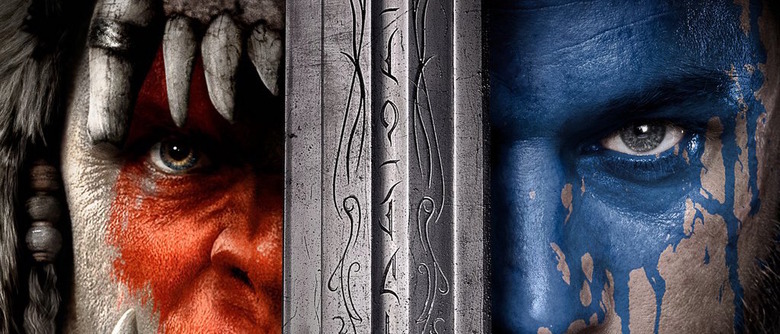 When you've invested upwards of $100 million into a game with 7 million subscribers around the world, you don't half-ass the promotional campaign. So even though Warcraft is still seven months out, Universal Pictures and Legendary Entertainment are getting an early start on putting the word out. Following a handful of new stills this weekend, Warcraft has just revealed a splashy new poster, as well as details on the imminent trailer release.
Check out the first Warcraft poster, and get Warcraft trailer release details, after the jump.
Here's the first Warcraft poster from Legendary Entertainment and Universal Pictures, which pits Durotan (the red orc, played by Toby Kebbell) against Anduin Lothar (the blue human, played by Travis Fimmel).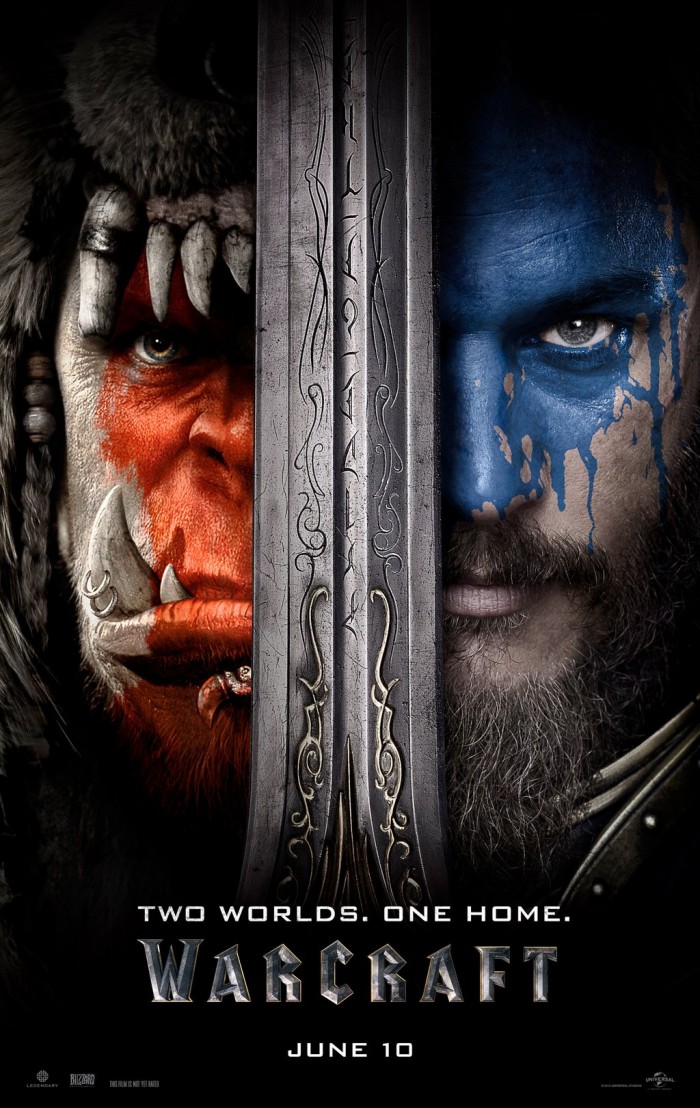 The bright splashes of color make it look a bit like Warcraft will be less about an actual war, and more about a friendly game of paintball. But the trailer should prove otherwise. Oh, and speaking of that trailer: The first Warcraft trailer will drop this Friday, November 6 at Blizzard Entertainment's annual BlizzCon. Rest assured we'll have it up right here as soon as is humanly possible.
Universal and Legendary have actually been marketing Warcraft for over a year at this point. The very first teaser trailer was unveiled at Comic-Con 2014, and they returned to Hall H this year with even more footage. Reactions to said footage were somewhat mixed — Ethan described it as "the coolest fantasy movie I just don't understand" – but there's enough artistry and ambition on display that we suggested Warcraft could be the movie to break the "video game curse."
Warcraft arrives June 10, 2016. Also starring are Paula Patton as Garona (a half-elf, half-human), Ben Foster as Medivh (a wizard), Dominic Cooper as (human) King Llane Wrynn, Ben Schnetzer as Khadgar, Clancy Brown as Blackhand (an orc), Ruth Negga as Lady Taria, and Daniel Wu as Gul'dan. Duncan Jones directed.