'Girls' Season 5 Teaser: Lena Dunham Dances Like No One Is Watching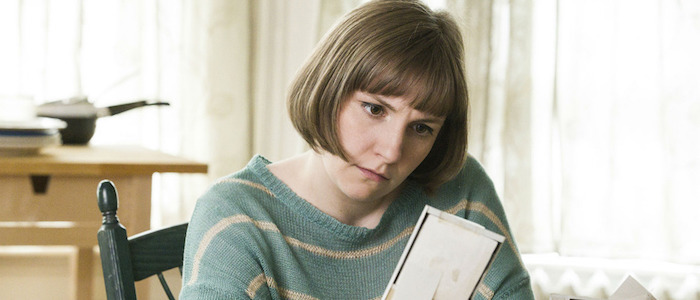 HBO's Girls flew a little under the radar this past season. What was once one of the most talked-about shows on the air has just become another component of the larger television tapestry. By this point, HBO subscribers, HBO Now users, and people who use their parents' HBO Go accounts know whether or not the frequently humiliating and brutally honest misadventures of Lena Dunham's Hannah Horvath are for them. The think pieces have slowed to a trickle.
But Girls will be Girls and it's still perfectly good at doing what it does. It's going to keep going as long as Dunham and her team have embarrassing and uncomfortably personal stories to recreate on screen. The first footage from season 5 has arrived and once again, Dunham showcases a shamelessness/fearlessness that is genuinely admirable.
You can watch the Girls season 5 teaser below.
This teaser, which premiered on HBO last night, is pretty broad, silly stuff. Most of the show's ensemble doesn't make an appearance. Instead, we're treated to 25 seconds of Hannah in some kind of dance class, where she gives David Brent a run for his money in the cringe-worth comedic dancing department.
We don't get to check in with Marnie (Allison Williams), Jessa (Jemima Kirke), Shoshanna (Zosia Mamet) and Adam (Adam Driver), but we can safely assume that season 5 will feature them doing things that are just as embarrassing as your mom trying to dance up on you in public.
In the past, Dunham has made it clear that Girls will end before it overstays its welcome, with season six currently intended to be the show's grand finale. Still, don't be surprised if this new season starts to lay the groundwork for a conclusive ending. When asked about a potential sixth season a little over a month ago, Dunham said:
Never say never, but that is the way that we're thinking about it right now, and we're starting to think about sort of how to wrap up the storylines of these particular young women. It's really exciting. I started working on this show when I was 23. I'm going to be 30, so it kind of feels right that this show kind of sandwiched my 20s and then I go off into the world.
Girls is set to make its grand return on February 21, 2016, where it will be paired with the new season of Togetherness. Both shows will follow Vinyl, the new music industry series from Martin Scorsese, Mick Jagger, and Boardwalk Empire producer Terence Winter. In other words, it'll be another very interesting Sunday night on HBO.