'Power Rangers' Ready To Initiate Megazord Sequence As Yellow Ranger Joins Cast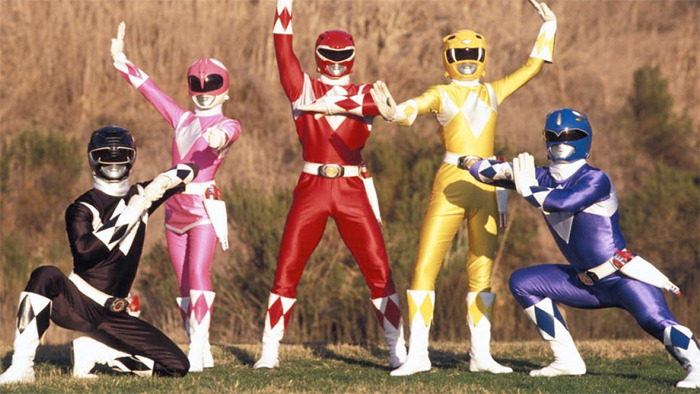 The Megazord sequence has been initiated! Or at least it can be, now that Lionsgate has completed casting on the core Power Rangers team. Becky Gomez (Empire) has just been cast as the Yellow Ranger, joining RJ Cyler as the Blue Ranger, Ludi Lin as the Black Ranger, Dacre Montgomery as the Red Ranger, and Naomi Scott as the Pink Ranger. Meanwhile, new rumors about the plot and budget of the upcoming film have been revealed. Meet the Power Ranger Yellow Ranger and get the latest updates after the jump. 
The official Power Rangers Twitter account announced the Yellow Ranger casting. Gomez, also known as Becky G., is a musician and actress who recently guest-starred on Fox's primetime soap Empire. Like the rest of the cast, she is a relative unknown.
It's morphin time! @iambeckyg is suiting up as the #YellowRanger in the #PowerRangers Movie! https://t.co/yFLUn9ORhN pic.twitter.com/WM8Y9HDqFj

— POWER⚡️RANGERS (@PowerRangers) October 30, 2015
Gomez followed up with a cute comment on her fateful casting.
My favorite color is yellow. It's like it was meant to be.

— Becky G (@iambeckyg) October 30, 2015
Few official details about the movie have made it out at this point. However, this follow-up tweet strongly suggests Montgomery, Scott, Lin, Cyler, and Gomez will be playing new versions of Jason Lee Scott, Kimberly Ann Hart, Zack Taylor, Billy Cranston, and Trini Kwan — i.e., the original lineup from the 1990s series. Granted, there's been some racebending (the Black Ranger isn't black anymore and the Yellow Ranger isn't Asian, which is just as well) so maybe their last names will be altered to reflect that.
⚡️ ⚡️ IT'S MORPHIN TIME, Jason, Kimberly, Zack, Billy & Trini! #PowerRangersMovie, coming 2017!

— POWER⚡️RANGERS (@PowerRangers) October 30, 2015
Rumors have been flying around about how the new Power Rangers movie would connect to previous iterations of the franchise. Some have suggested it'd be a basic reboot of the original series, while others have indicated that it'll build upon, rather than replace, the existing mythology.
Interestingly, an even more recent rumor from Collider claimed all the Rangers would have new names. That part doesn't seem to have panned out (or maybe it'll wind up working out in some other way — we really know very little about the plot at this point), but the rest of their report is still worth considering. According to their sources, the budget is estimated to be in the $35 million range.
If true, that's a lot less than other action-oriented franchises. Teenage Mutant Ninja Turtles, for example, cost $125 million. But it's not an impossibly low figure. As the site points out, that puts it roughly on par with the first Maze Runner, which did fine in the action and special effects departments. And such a low budget will make it much easier for Lionsgate to turn a profit, which is probably savvy considering Power Rangers isn't a guaranteed home run.
Dean Israelite (Project Almanac) is directing Power Rangers for release on January 13, 2017.