Michael Giacchino Signs On To Score 'The Incredibles 2' [Update With Video]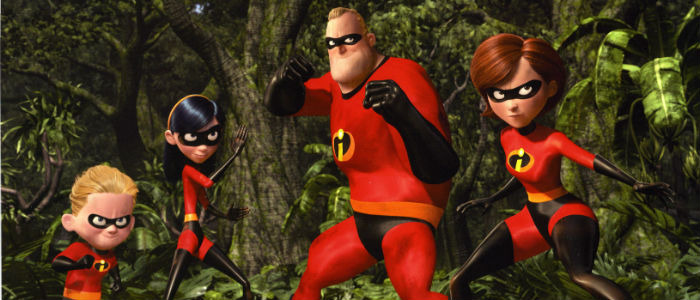 Brad Bird has made it official, and tweeted out a video showing his long time collaborator Michael Giacchino signing the contract to return to score The Incredibles 2. Hit the jump to see that video.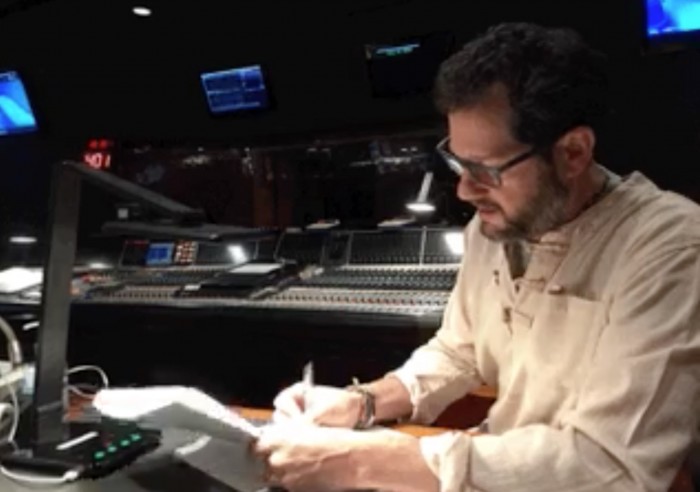 .
Here is the tweet from The Incredibles 2 director Brad Bird:
@m_giacchino signs to do the music for INCREDIBLES 2.
Happy Thanksgiving, everybody! pic.twitter.com/9Ipo2urPvD

— Brad Bird (@BradBirdA113) November 25, 2015
What follows is Jack Giroux's original story from October 30th 2015:For years now director Brad Bird has been fielding questions regarding The Incredibles 2, and he should expect the same kind of questions for the next three and a half years of his life, considering Disney recently set a 2019 release date for the long-awaited sequel. Today, he even answered one: Not only is Bird returning with, presumably, the main cast, but so is the first film's composer. Michael Giacchino (Star Trek) is now confirmed to score The Incredibles 2.
A month ago Bird shared where he was at in the development process.
I have the story arc. I'm probably three-quarters through the script, first pass through the script, but we're already boarding parts of it. I've got a lot of people that worked on the first one working on it, so we're all having a good time with it.
The director is currently working with a small team, and he just shared on Twitter that Giacchino is a part of that group.
Yep. You can't do better than a perfect fit...! https://t.co/tDmVrd8cV1
— Brad Bird (@BradBirdA113) October 29, 2015
The two recently collaborated on Tomorrowland. Say what you will about that movie — and, personally, I'm a fan of its optimism, Frank and Athena's arc, and its more intimate approach to a blockbuster — but nobody can say Giacchino's score isn't without its sense of wonder, danger, and mystery. It's an old school kind of score, and both he and Bird approached The Incredibles with a slightly similar old-fashioned sensibility.
When the first film came out, Giacchino discussed his and Bird's influences.
When I first met with Brad, he asked me what I grew up listening to I told him I loved the Pink Panther movies, Star Wars, Jonny Quest, The Flintstones, The Jetsons, The Twilight Zone – all these things. And we quickly realized what he and I both had a love for those 1960s jazz orchestra scores. It was an amazing time, when they were just going for it, with those jazz influences. No one was saying, "Oh that sounds cheesy" – it was what it was, and you believed in it, and just went with it. Brad's point was, when he was a kid he would hear that theme to Jonny Quest and would want to be Jonny Quest. And that's what he wanted for The Incredibles. He wanted the orchestral jazz energy that they used to have in the Bond movies, Pink Panther movies, and everything else I mentioned – the quasi-big band stuff. That's what he wanted in the score to his film. The whole film carries that sensibility – from the architecture, to the design, color palettes – it's all influenced by this time that we grew up in, and it's nostalgic. But the challenge was to make it nostalgic, but new – and something that's not made fun of. Because many times when you hear these kinds of scores today, they're used in a way to parody something.
There weren't many major superhero franchises when The Incredibles came out, while there's no shortage of them today. The first movie commented a little on superhero tropes, and I wonder if after all these comic book movies if Bird will deconstruct the conventions of the genre with his sequel. Or, preferably, if he'll just focus on the Parr family and the next adventure they go. Whatever his approach is, thankfully Michael Giacchino is returning, because his score brought a lot of personality to the first movie.
The Incredibles 2 opens in theaters on June 21, 2019.