'Pacific Rim 2' Has A New Script Draft, Because Guillermo Del Toro Does Not Give Up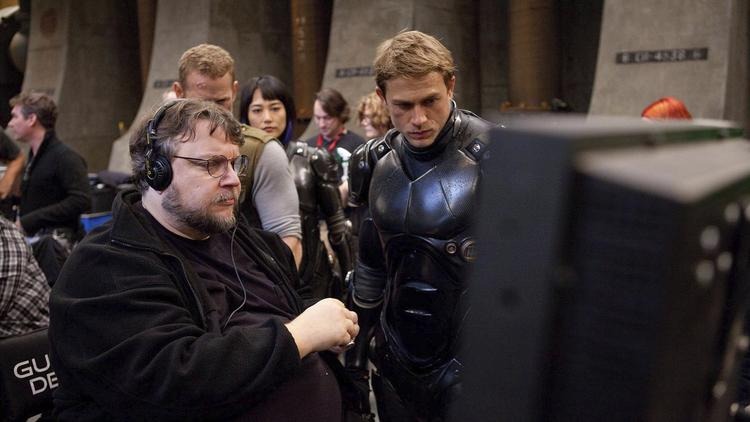 Universal pushed Pacific Rim 2 off its calendar completely last month, but Guillermo del Toro has insisted he's still working on it. And he wasn't lying. According to his latest update, Pacific Rim 2 has now submitted a new draft of the script and a budget. Now all it needs is a green light from the studio. Read del Toro's Pacific Rim 2 update after the jump. 
Del Toro offered the small Pacific Rim 2 update on Twitter.
PACIFIC RIM 2: Budget and script went in. No answers yet. If anything happens, I will post. If nothing happens, I will just keep rambling.

— Guillermo del Toro (@RealGDT) October 29, 2015
That update follows one from a few weeks ago, in which he said he was waiting on a script from Jon Spaihts (Prometheus).
To answer all tweets re: PAC RIM 2: Budget ready. Awaiting script from John Spaihts. Then is up to the studios to give it a green light.

— Guillermo del Toro (@RealGDT) October 11, 2015
Pacific Rim 2 always seemed like kind of a long shot. The first Pacific Rim tanked in the U.S., but made enough money overseas to convince Universal and Legendary to announce a sequel set for 2017. Then the studio got cold feet, and yanked Pacific Rim 2 off its calendar altogether.
Despite the delay, Universal and Legendary have maintained that they are not giving up on Pacific Rim 2. In a joint statement, the companies said the creative team would use the extra time "to continue in its efforts to exceed the amazing experience of the first film," so that it can deliver "the vanguard, fully-immersive experience that the franchise deserves."
Del Toro has taken that optimism to heart. Shortly after the initial reports of Pacific Rim 2's possible cancellation broke, del Toro reassured fans it wasn't the end. "As far as I'm concerned, it's not gone," he said. "We're still on it." He even teased Game of Thrones' Maisie Williams as a possible addition for the sequel.
All of which is to say that, yes, there's still a glimmer of hope out there for Pacific Rim 2. But then again, del Toro kind of has a track record for getting attached to projects that never get made. Remember Justice League Dark? At the Mountains of Madness? Hellboy 3? This isn't a knock on him — it's great that he refuses to give up. Without that kind of tenacity, we'd never get films like the first Pacific Rim or his recent Crimson Peak. It's just a word of caution before anyone goes celebrating Pacific Rim 2 prematurely.
In the meantime, though, del Toro's fans needn't despair completely. He's still got a couple of other interesting projects in the works, including a mysterious English-language indie and a black-and-white movie about luchadors.