Martin Scorsese's 'Vinyl' Drops On HBO In February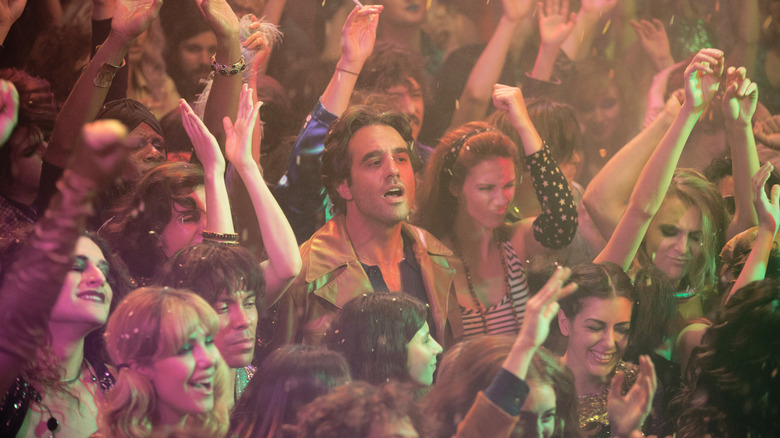 Martin Scorsese's latest project is coming to a small screen near you. HBO has announced a 2016 premiere date for Vinyl, the retro sex-drugs-rock-n'-roll drama from Scorsese, Mick Jagger, Boardwalk Empire's Terence Winter. In addition, the network has also slotted return dates for Girls and Togetherness. Get Vinyl premiere date details and more after the jump. 
As confirmed by HBO today, Vinyl will kick off Sunday, February 14 at 9 PM with a two-hour premiere directed by Scorsese. Set in 1970s New York at the dawn of punk, hip-hop, and disco, the series follows record label exec Richie Finestra (Bobby Cannavale) in his quest to save his company and himself without destroying everyone else around him.
That date makes it perfect Valentine's Day viewing for: 1) couples who don't want to brave the cold, 2) singles who need something to do while everyone else is out getting laid, 3) casual daters who need an excuse to invite over their love interests, 4) pretty much everyone else, because who doesn't want to dig into Scorsese's latest directorial effort?
Vinyl's sprawling cast includes Olivia Wilde, Ray Romano, and Juno Temple as various friends and colleagues of Richie. Check out the trailer below:
Meanwhile, the new seasons of Lena Dunham's Girls and Mark Duplass' Togetherness will debut back-to-back the following week on Sunday, February 21. Girls launches the hour at 10 PM, and Togetherness follows at 10:30. The shows aired together earlier this year as well, but started a few weeks earlier, in January.
Girls' upcoming fifth season consists of ten episodes, as have most of the seasons that came before it. It could be the show's penultimate run, as Dunham, its creator and star, has said she envisions the story wrapping up after Season 6. Togetherness' second season will have eight episodes, just like its first season did.