This Week In Trailers: The World Of Kanako, I Am Thor, Can You Dig This, Lucha Mexico, My Name Is Doris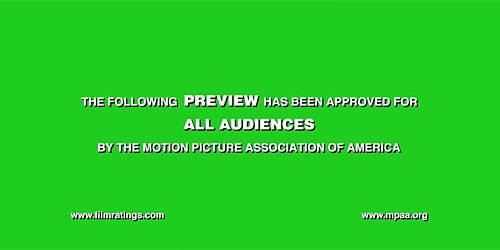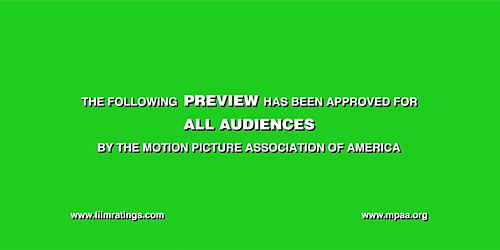 Trailers are an under-appreciated art form insofar that many times they're seen as vehicles for showing footage, explaining films away, or showing their hand about what moviegoers can expect. Foreign, domestic, independent, big budget: What better way to hone your skills as a thoughtful moviegoer than by deconstructing these little pieces of advertising? This week we get back in the ring, channel our inner Sally Field, get heavy with Thor, rise from the ashes to make a richer soil, and go on a girl hunt with deliciously bloody results.  The World of Kanako Trailer
+1 for the use of a twisted version of The Animals' "House of the Rising Sun".
That said, what in living hell is this? Director Tetusya Nakashima has a firm grasp on how an unadulterated version of Taken should look like, with its decent into madness moments, it's extreme violence, and the underpinning of something genuinely tender coating it all in a morass of sadness. I love the composition we get of the moments that are shared and are juxtaposed against a soundtrack which just feels like a body being slowly dragged over a wood floor; the violence is intense, the information shared is spartan, but, as an economic sales pitch, there is nothing but raw malevolence stuffed into our eyes. It's delectable and makes for one of the most honest lifting of the kimono, if you will, to show us exactly the ride we're in for should be decide to buy. And, rightly, you should.
Can You Dig This Trailer
Ha.
Just as soon your mind starts on a jag about the importance of keeping families together, of having momma and pappa present in the lives of everyone they birth, of the inequities that socioeconomic status burden people with, everything zags. Director Delila Vallot is smart in building us up only to deflate our expectations. Shrewd. Side note: When the hip move comes, and you don't immediately think of this Black Jesus episode, y'all best get that taken care of. What follows here amazingly informs what you were ready to come out of the gate thinking about but it provides guard rails against which to have that dialogue with yourself. It looks like we will absolutely deal with the things that keep a community and its people down but there's the kind of levity that helps create some hope where there was none before. Anything that assists in keeping these issues alive and well in our collective social consciousness is a good thing.
I Am Thor Trailer
I don't know who this dude was, either.
What director Ryan Wise is going to try and do here is convince you that there is a valid reason you should spend 90+ minutes learning about some has-been/never-was and actually care about a guy who is trying to capture the magic. Wise absolutely crushes it. Even though, technically, there are some sound issues that make this trailer feel like something chopped together with iMovie there is nonetheless enormous amounts of heart being worn on the sleeve here. It has echos of Anvil while being brutally up close and wildly personal with someone who had a modicum of fame, enough of it even, to have one wildly interesting story to tell. I'm actually stoked enough to put this on my radar. Four devil horns, way up.
Lucha Mexico Trailer
Yes, I know, I talked about this one last week.
Look, I saw a brand new trailer and just had to share once more because I honestly can't stop thinking about this one. What's really interesting here is that directors Alex Hammond and Ian Markiewicz have put a little more polish on that bowling ball and the result is even more appetite whetting than before. I can't tell you why, I can't tell you how, Lord knows I haven't really even remotely interested in wrestling since the 80s when it was your American duty to embrace all things WWF, but these kinds of stories of people pushing themselves, physically, and giving in to this notion that this sport imbues them with something more powerful than they are is utterly fascinating. There should be no real reason why this is any different than some puff piece explaining the lives and times of Mexican wrestlers but there's something special here.
Hello My Name Is Doris Trailer
I'm not so sure why I find this trailer so endearing but I do.
One thing I am sure of, though, is Michael Showalter. From his work on The State, to Wet Hot American Summer and its Netflix follow-up, the guy can write and write well. On top of that you have Sally Field and, to boot, the movie has already raked in an accolade, winning an award at SXSW this past year. So, these together should inspire confidence and reinforce that this is going to a smash, right? Yeah, so, about that. While the material doesn't feel as insightful and searing as some comedies have been this nonetheless has a generosity about it that comes through in its presentation. There's wackiness and zaniness abounding from almost every scene but as you get deeper into this you feel more and more connected to a woman who obviously wants to find some belonging in a world that is not her own. It's not a treatise on the nature of growing old but it's about as close as we're going to get at the moment with how adults are finding a connection to youth without it being filtered through the acting liver of Anne Hathaway and Robert De Niro.
Nota bene: If you have any suggestions of trailers to possibly be included in this column, even have a trailer of your own to pitch, please let me know by sending me a note at Christopher_Stipp@yahoo.com or look me up via Twitter at @Stipp
In case you missed them, here are the other trailers we covered at /Film this week: