The Final 'Peanuts Movie' Trailer: Bringing 65 Years Of Comic History To The Big Screen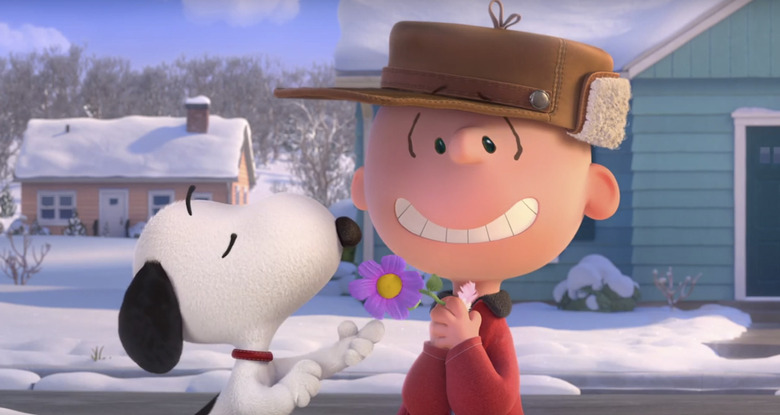 It's been 65 years since Charles M. Schulz first delivered Charlie Brown and his dog Snoopy to newspapers on October 2nd, 1950. The comic would go on to span 17,897 strips through February 13th, 2000, and at its peak, ran in over 2,600 newspapers in 75 countries, translated into 21 languages. And now all that rich history is coming to the big screen with The Peanuts Movie.
The final Peanuts Movie trailer celebrates the seven-decade history of friendship and fun that has come with Charlie Brown and the whole gang, and brings it into the 21st century with a stylish but reserved computer animation makeover that keeps everything we love about Schulz's iconic illustrations, while bringing them into the third dimension. Watch it after the jump!
Here's the final Peanuts Movie trailer from 20th Century Fox:
Frankly, I'm still shocked at how well The Who's signature track "Baba O'Riley" (or "Teenage Wasteland" as you may know it) works for marketing The Peanuts Movie. If someone would have asked me which song would work best for a trailer for bringing Charlie Brown, Snoopy, Lucy, Linus, Sally and his colorful friends to the big screen, it wouldn't have been the first track that came mind at all.
But beyond the music choices for the trailer, the Blue Sky Studios film from director Steve Martino (Horton Hears a Who!) seems to have captured the spirit of Charles M. Schulz's comic strip, as well as the animated specials that play on television around Thanksgiving and Christmas. From Charlie Brown's struggles with having a crush on the new redhead girl in town to Snoopy's antics as the Red Baron, this movie seems to have everything that Peanuts fans want, and it'll be something the whole family can enjoy too.
Charlie Brown, Snoopy, Lucy, Linus and the rest of the beloved "Peanuts" gang make their big-screen debut, like they've never been seen before, in state of the art 3D animation. Snoopy, the world's most lovable beagle – and flying ace – embarks upon his greatest mission as he takes to the skies to pursue his arch-nemesis The Red Baron, while his best pal, Charlie Brown, begins his own epic quest. From the imagination of Charles M. Schulz and the creators of the ICE AGE films, THE PEANUTS MOVIE will prove that every underdog has his day.
The Peanuts Movie arrives next week on November 6th.