Ben Affleck's 'Live By Night' Starts Filming; See The First Photo From The Set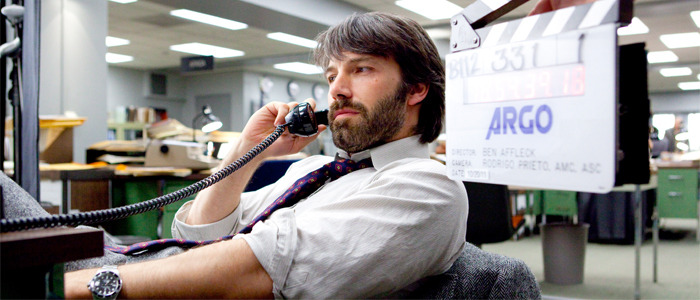 The bat suit has made Ben Affleck a busy man. The Oscar-winning director behind Argo and Gone Baby Gone is Warner Bros.' golden goose at the moment. Not only is he directing a Batman film for the studio, but he also scored them a Best Picture win, stars in their 2016 thriller The Accountant, and is now making them a Dennis Lehane adaptation for them. Directed by and starring the actor, Lehane's Live By Night started filming today. Learn more about the promising project after the jump.
This is the second time Affleck has adapted Lehane's work. His first adaptation, Gone Baby Gone, remains the director's finest film — a morally ambiguous and challenging crime drama. Live By Night stars Affleck, Sienna Miller (Burnt), Chris Cooper (Adaptation.), Zoe Saldana (Guardians of the Galaxy), Chris Messina (The Mindy Project), and Elle Fanning (Somewhere).
The film was originally going to be shot in the fall of 2013, but that start date was scrapped because of Affleck's other commitments to Warner Bros.. Miller and Saldana have been attached to the project for over a year now, and apparently the delay didn't affect their involvement.
Live By Night currently has an unspecified 2017 release date. If the film turns out as well as Affleck's other pictures, it wouldn't be surprising if we saw the crime thriller in a prestige slot next fall. To celebrate the first day of shooting, Affleck tweeted a photo of the film's first shot. The director is collaborating with cinematographer Robert Richardson (The Hateful Eight), so it goes without saying that it's a pretty good-looking first shot.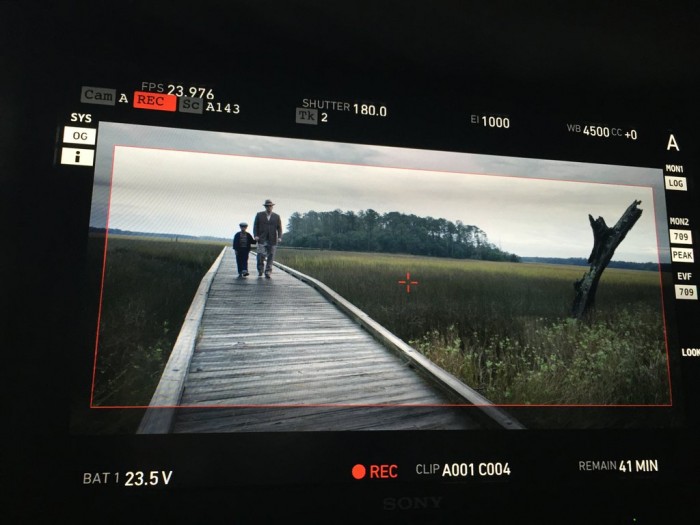 Here's an extended plot synopsis of Live By Night:
Boston, 1926. The '20s are roaring. Liquor is flowing, bullets are flying, and one man sets out to make his mark on the world. Prohibition has given rise to an endless network of underground distilleries, speakeasies, gangsters, and corrupt cops. Joe Coughlin, the youngest son of a prominent Boston police captain, has long since turned his back on his strict and proper upbringing. Now having graduated from a childhood of petty theft to a career in the pay of the city's most fearsome mobsters, Joe enjoys the spoils, thrills, and notoriety of being an outlaw.
But life on the dark side carries a heavy price. In a time when ruthless men of ambition, armed with cash, illegal booze, and guns, battle for control, no one—neither family nor friend, enemy nor lover—can be trusted. Beyond money and power, even the threat of prison, one fate seems most likely for men like Joe: an early death. But until that day, he and his friends are determined to live life to the hilt.
Joe embarks on a dizzying journey up the ladder of organized crime that takes him from the flash of Jazz Age Boston to the sensual shimmer of Tampa's Latin Quarter to the sizzling streets of Cuba. Live by Night is a riveting epic layered with a diverse cast of loyal friends and callous enemies, tough rumrunners and sultry femmes fatales, Bible-quoting evangelists and cruel Klansmen, all battling for survival and their piece of the American dream. At once a sweeping love story and a compelling saga of revenge, it is a spellbinding tour de force of betrayal and redemption, music and murder, that brings fully to life a bygone era when sin was cause for celebration and vice was a national virtue.