'The Ridiculous 6' Trailer: Adam Sandler Rides Into Netflix's Original Movie Slate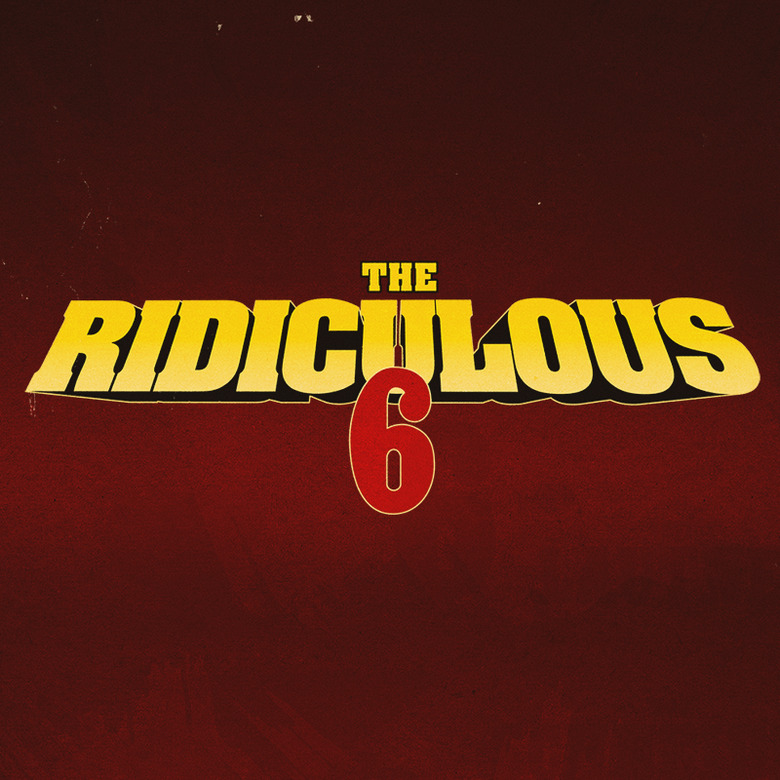 Netflix is following up the apparent success of its first-ever prestige picture, Cary Fukunaga's harrowing wartime drama Beasts of No Nation, with something completely different. And we mean completely. The company has just dropped the first trailer for The Ridiculous 6, a Western comedy starring Adam Sandler. Watch the Ridiculous 6 trailer after the jump. 
Netflix dropped the new Ridiculous 6 trailer on YouTube. The logline for Ridiculous 6 reads as follows: "When his long-lost outlaw father returns, Tommy 'White Knife' Stockburn goes on an adventure-filled journey across the Old West with his five brothers." Sandler, of course, is White Knife, and Terry Crews, Jorge Garcia, Taylor Lautner, Rob Schneider, and Luke Wilson play his brothers.
Everyone has an opinion on Adam Sandler at this point, so you probably knew before you even hit the jump whether The Ridiculous 6 was something you wanted to watch. The humor is basically what you'd expect — lots of broad, obvious jokes and some physical pratfalls. If Sandler wasn't your cup of tea before today, this trailer isn't going to change your mind.
Ridiculous 6 attracted some controversy during its shoot, as several Native American actors — including the film's Native American cultural consultant — walked off the set in protest of what they saw as offensive stereotypes. A Netflix spokesperson defended the film, commenting, "The movie has ridiculous in the title for a reason: because it is ridiculous. It is a broad satire of Western movies and the stereotypes they popularized, featuring a diverse cast that is not only part of — but in on — the joke."
Sandler has stated that it was simply "a misunderstanding," adding, "It's really about American Indians being good to my character and about their family and just being good people. There's no mocking of American Indians at all in the movie. It's a pro-Indian movie. So hopefully when people see it — whoever was offended on set and walked out, I hope they realize that, and that's it. It was kinda taken out of context."
How Ridiculous 6 actually reckons with those stereotypes remains to be seen, however, as the trailer seems to tread carefully on that front. Either way, don't be surprised if we find ourselves in the middle of another debate about Sandler's cultural sensitivity (or lack thereof) when the movie arrives in a few weeks.
Ridiculous 6 drops December 11 on Netflix. Also starring are Will Forte, Nick Swardson, Blake Shelton, Jon Lovitz, Vanilla Ice,Whitney Cummings, Steve Zahn, Danny Trejo, Chris Parnell, and Lavell Crawford. Frank Coraci (Blended) directed.
If this looks good to you, you're in luck – The Ridiculous 6 is just the first to come out of a four-picture deal Sandler signed with the company in 2014.