'Criminal Activities' Trailer: John Travolta Leads Jackie Earle Haley's Directorial Debut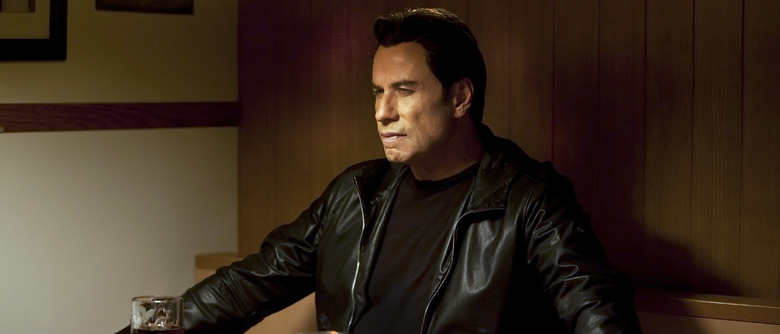 After a long, respectable career in front of the camera, Jackie Earle Haley takes charge behind the camera for the first time with Criminal Activities. Haley's directorial debut stars Dan Stevens, Michael Pitt, Christopher Abbott, and Rob Brown as four young men who get in over their heads with a mobster, played by John Travolta. Check out the Criminal Activities trailer after the jump.
Watch the Criminal Activities trailer below via EW.
If the young men seem totally out of their element, that's because they are. As we reported last year when the project was first announced, Criminal Activities follows four high school friends who reunite as the funeral of a former classmate. One suggests a "sure bet" investment, which he claims is guaranteed to make them rich. When the deal goes sour, however, their money disappears with it.
That turns out to be very bad news for one of the guys, who happened to borrow his original investment stake from the mob. Hence how these four get roped in with criminal elements, and face the prospect of having to kill a crime boss to get a different crime boss off their backs. It's not the most original sounding premise in the world, but Haley seems to execute it with lots of personality thanks to his strong cast.
Criminal Activities lands in theaters and on VOD November 20. Here's a poster from Indiewire, which looks like someone slapped it together in two minutes before running out the door for the weekend. The most interesting thing in this generic poster is Travolta's highly unnatural hairline. Actually, Stevens' perm job is kind of fun, too.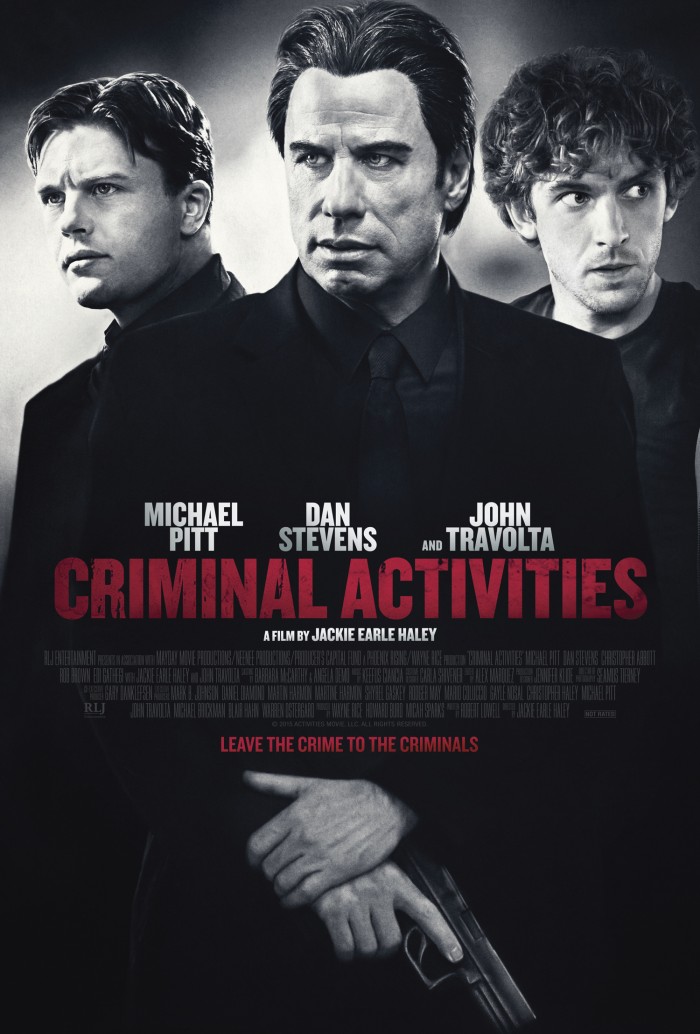 CRIMINAL ACTIVITIES tells the story of four young men who, while acting on an inside tip, invest in a "sure thing" only to discover the deal going south while putting them in trouble with the mob.