Sequel Bits: 'Tron 3,' 'Jurassic World,' 'Creed,' 'Super Troopers 2' And More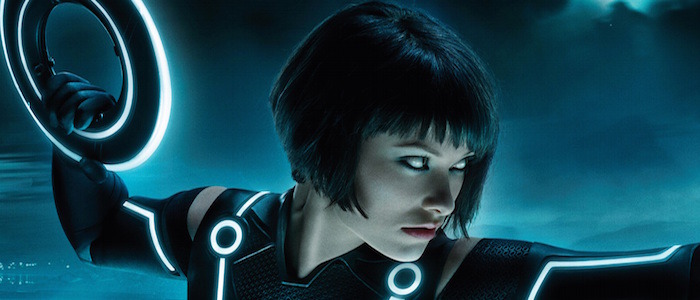 Welcome back to Sequel Bits, the round-up of anything and everything sequel-related. In today's edition:
Olivia Wilde explains what's up with Tron 3.
B.D. Wong explains what he really wants out of a Jurassic World sequel.
Creed drops a new three-minute featurette.
War of the Planet of the Apes adds another ape.
Kurt Russell reacts to the Big Trouble in Little China remake.
Thor: Ragnarok and Alien: Paradise Lost both head down under.
Spectre is officially the longest Bond movie ever.
The folks at CinemaBlend caught up with Olivia Wilde, who explained why Tron 3 hasn't happened yet:
That's the thing that I love so much about independent filmmaking. You do have that power to make a story, to make a film, if there's enough passion and enough hard work – you can get together with enough creative people and make it happen. For larger films, and epic stories like Tron, you are more dependent. It's not quite as possible as with a small group of filmmakers. It's a different art form.
There aren't many details there, but you can read between the lines. When you're working within a franchise, there are matters that have to be taken into consideration beyond whether or not everyone involved wants to make the movie. Someone at Disney, probably in the accounting department, crunched the numbers put things on hold. However, Wilde still things fans can hold out for another movie, even if it takes a few decades:
I don't mourn the loss of the continuation of the story because I'm so grateful for what we got to do. And who knows? There were 30 years between the first Tron and the second Tron. Maybe I'll be making Tron when I'm 60.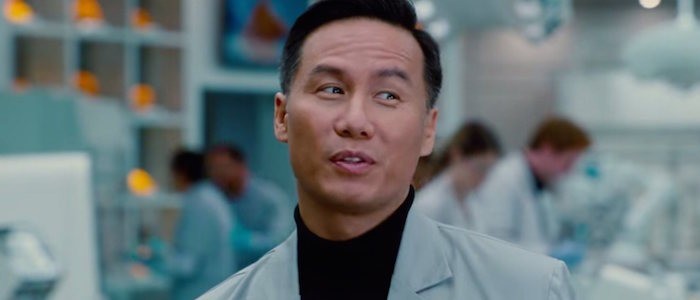 B.D. Wong has not been shy about his character being given the short shrift in the original Jurassic Park. After all, Dr. Henry Wu is a major character in Michael Crichton's original novel and he only gets a single scene in the film. So his enthusiasm for his increased role in Jurassic World has been palpable and the fact that he (SPOILERS for the film everyone in the world has seen) escapes the chaos of the film in a helicopter certainly implies that he'll be show up in the sequel. In a new interview with Comic Book Resources, Wong revealed that he only has one hope for the next movie – that Dr. Wu gets a glorious, franchise-appropriate death:
You never know what's going to happen in that helicopter. It could just crash or something like that, and then that's it, the end of it, and they don't pick up with someone else. But yeah, I could see that. I would think that would be really fun. It would be fun to have a great death. Might as well go for it: Ask for a great death if you're going to be the villain! And I don't see why not. I have no other knowledge other than that, but I can't see why not.
A new featurette exploring the themes of Creed has arrived online, giving us a fresh look at what looks to be one of the more promising films of the rest of 2015. The three-minute video explores how the upcoming sequel/spin-off deals with several generations of characters and how the aging (and based on imagery in past trailers, possibly dying) Rocky Balboa decides to train the son of his long-dead rival and friend. If you aren't already sold on Creed, this won't change your mind... but why aren't you already sold on Creed?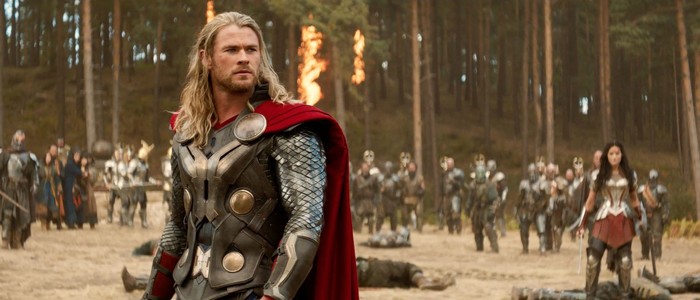 Variety has revealed that Taika Waititi's Thor: Ragnarok and Ridley Scott's Alien: Paradise Lost will both film in Australia. The two films will take advantage of the country's tax breaks and the films will, in turn, pump an estimated $217 million into the nation's economy and provide 3,000 jobs. Details of both shoots remain unknown, but both Scott and Thor star Chris Hemsworth released videos praising Australia's crews, with the latter stating that he was "incredibly excited to be coming back home to work."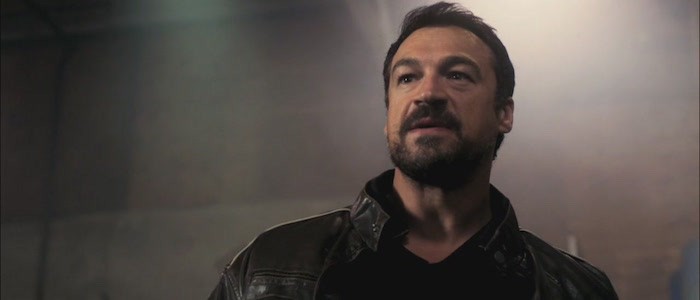 Aleks Paunovic is the latest actor to join War For the Planet of the Apes. Deadline reports that he'll be playing an ape character, which means we'll be seeing set photos of him in skintight motion capture wear sooner rather than later. The exact nature of his character is unknown, but as Andy Serkis' Caesar marches off to war with humanity, there will be plenty of room for allies and traitors in his ranks. Paunovic may not be a household name, but he has 98 film and television credits since 2000. The film, which sees the return of director Matt Reeves, began filming earlier this month and will be released on July 14, 2017.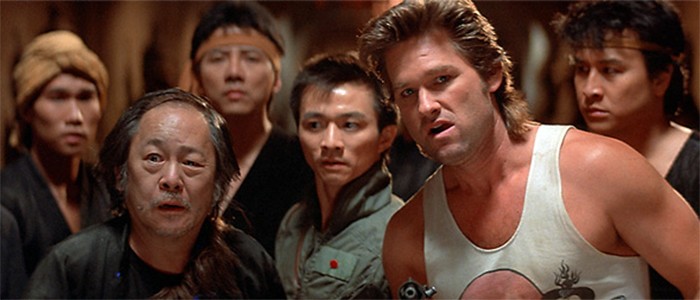 Original Big Trouble in Little China star Kurt Russell is reacting to the news of a remake with far more tact than most of the internet. In a new interview with Collider, the legendary actor (and all-around gentleman) was asked about the proposed remake, which will star Dwayne "The Rock" Johnson as Jack Burton, the trucker who happens across a fantastical conflict under the streets of San Francisco. He's surprisingly chill about the whole thing:
I guess it's that time now. Hey, you know, nothing's sacred. Why not? Go get it, good luck. ... I don't know what their reasons are for remaking the movie, but I hope that they have the right reasons, and I hope that they do it well and good luck. What can I say? I don't know, I don't have thoughts other than that. Hang in there, good luck, go get em.
We could all learn a thing or two about life from Kurt Russell.
'Spectre' is officially the longest Bond film ever, clocking in at 2 hours and 28 minutes.

— The Film Stage 📽 (@TheFilmStage) October 20, 2015
With Spectre out in U.K. theaters today, it is official – the fourth outing of Daniel Craig as James Bone is the longest in the franchise's history, clocking in at 148 minutes. For the record, it's just a few minutes longer than Casino Royale (144 minutes), Skyfall (143 minutes) and On Her Majesty's Secret Service (142) minutes.