'Dad's Army' Trailer: The British Empire Clumsily Strikes Back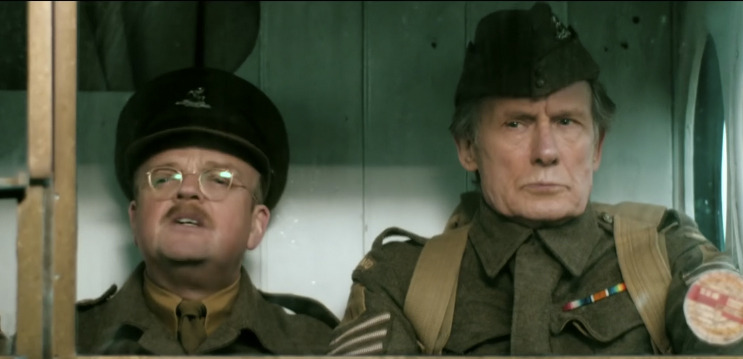 Plenty of television shows have crossed over from the United Kingdom into the United States in the form of remakes, but early next year, one favorite 80s show from across the pond will be making its way to the big screen instead.
Dad's Army is an adaptation of the comedy series of the same name from the 1960s and 1970s, following a ragtag group of Home Guard local defense volunteers as they prepare for an imminent German invasion during World War II. But in the movie starring Bill Nighy, Toby Jones, Michael Gambon and Catherine Zeta Jones, they're on the lookout for a spy among their ranks, and a new Dad's Army trailer shows they may not be the best equipped team for the job.
Here's the new Dad's Army trailer from Universal UK:
This looks decidedly British, rife with dry humor and plenty of goofiness, which doesn't always results in success at the domestic box office. The tone isn't quite as slapstick or silly as something like Johnny English (though it hails from the sequel's director Oliver Parker), but the comparison seems rather apt since the Rowan Atkinson led comedy made $132 million worldwide, but only pulled in about $28 million in the United States. The same thing happens with American comedies overseas as well.
However, the cast on display here does have me interested in checking it out, especially since I've always enjoyed the more mellow, reserved side of British comedy when done by gifted dramatic actors. In addition to the aforementioned key players, he cast also includes Tom Courtenay as Corporal Jones, Blake Harrison as Pike, Danny Mays as Walker, Bill Paterson as Fraser, Sarah Lancashire, Alison Steadman, Mark Gatiss, Annette Crosbie, Felicity Montagu, Julia Foster, Holli Dempsey, Oliver Tobias and Emily Atack.
If you want to see more, you can check out the Dad's Army teaser right here.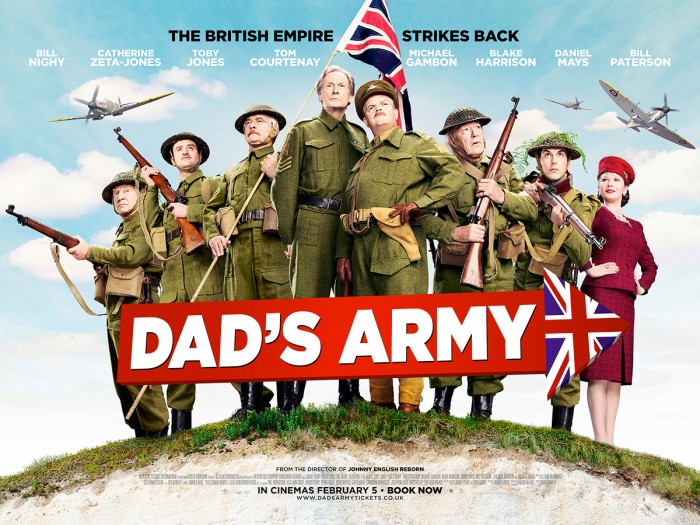 It is 1944 and World War II is reaching its climax. The Allies are poised to invade France and finally defeat the German army. But in Walmington-on-Sea morale amongst the Home Guard is low. Their new mission then – to patrol the Dover army base – is a great chance to revive spirits and reputation, that is until glamorous journalist Rose Winters arrives to write about their exploits, setting the pulses racing and putting the local women on red alert. MI5 then discover a radio signal sent direct to Berlin from Walmington-on-Sea. There's a spy on the loose! The outcome of the war is suddenly at stake, and it falls to our unlikely heroes to stand up and be counted.
Dad's Army hits theaters on February 6th, 2016.