Edgar Wright And Johnny Depp Teaming Up For Neil Gaiman's 'Fortunately, The Milk'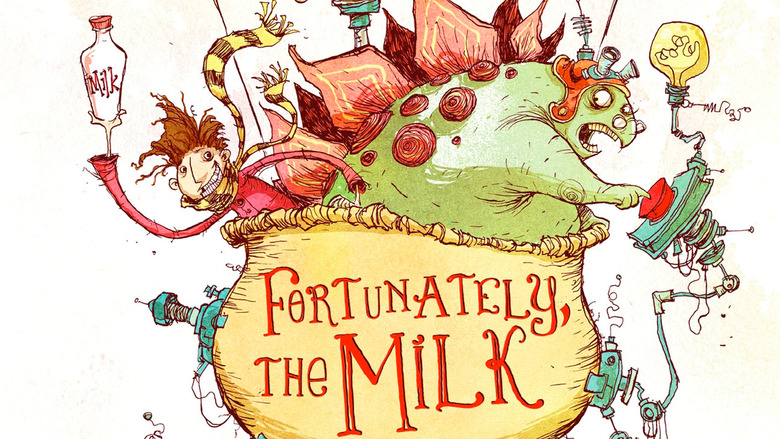 We may receive a commission on purchases made from links.
If you're a fan of the work of author Neil Gaiman (Coraline), when you hear the talent coming together for an adaptation of his children's book Fortunately the Milk, you're going to flip your lid.
Shaun of the Dead and Scott Pilgrim vs. the World director Edgar Wright is teaming up with superstar Johnny Depp for the adaptation of the children's book that is perfectly described as "a story of time travel and breakfast cereal." And the writer on board the project only sweetens the deal.
THR reports Fortunately, the Milk will be adapted by Bret McKenzie, one-half of the New Zealand folk music comedy duo Flight of the Conchords and Oscar winner for his musical work on The Muppets. This sounds like it has the potential to be one of the coolest collaborations on film in a long time, which is probably why it was picked up by 20th Century Fox very quickly after a pitch package made the rounds in Hollywood on Thursday.
If you're not familiar with the tale, here's a description from Booklist on Amazon:
A little boy and his little sister awake one morning, milkless. Their mother is away on business, their father is buried in the paper, and their Toastios are dry. What are young siblings to do? They impress upon their father that his tea is also without milk and sit back to watch their plan take effect. But something goes amiss, and their father doesn't return and doesn't return some more. When he does, finally, he has a story to tell, a story involving aliens; pirates; ponies; wumpires (not the handsome, brooding kind); and a stegosaurus professor who pilots a Floaty-Ball-Person-Carrier (which looks suspiciously like a hot-air balloon). There is time travel, treachery, and ample adventure, and, fortunately, the milk he has procured is rescued at every turn.
Fortunately, the Milk will be a live-action and animation hybrid, presumably with the fantasy and sci-fi elements being brought to life with animation around real actors, not unlike the use of cartoons in Who Framed Roger Rabbit? from 27 years ago.
Depp will be starring in the film, likely as the father, and he will also be producing the film along with Animal Logic Entertainment, fresh off the success of The LEGO Movie. Frankly, I'm just glad that it's Edgar Wright behind the camera for this one and not Tim Burton. Sure, Burton and Depp have done great work in the past, but their work over the past decade or so has been severely lacking in originality and spark. Wright could be the perfect filmmaking to get Depp another hit movie again.
Anyone out there interested in Fortunately, the Milk?