Watch: Xavier Dolan Directs Adele's "Hello" Music Video In IMAX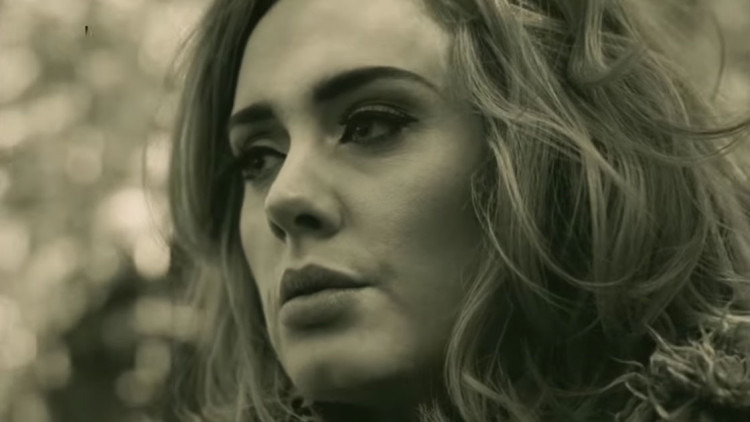 Director Xavier Dolan should make most 20-somethings feel unaccomplished. Dolan, who's only 26 years old, has made five feature films. On top of that, he's working on two projects at the moment — one starring Vincent Cassel (Black Swan) and Marion Cotillard (Macbeth), the other featuring Jessica Chastain (The Martian) and Susan Sarandon (The Meddler). To add another accomplishment to his resumé, he's directed a video for Adele.
Watch the Xavier Dolan music video after the jump.
"Hello" marks the Grammy-winner's first single since her killer Bond theme song "Skyfall." As is the case with a lot of Adele's music, the song is about heartbreak — which has also been a major theme in Dolan's filmography. "Hello" was shot back in September for four or five days on a remote farm in Quebec, and it's already racked up 30 million views and counting.
Here's Xavier Dolan's music video for "Hello":
Dolan has exhibited a real knack for utilizing music in his films, and he really captures the sadness of Adele's song in this video. In an interview with CBA, he discussed the experience of directing "Hello."
It only happened once so far [making a music video]. I did it with a French band, for a song called College Boy. What I understand now is there's not much of a stretch between the lyrics you hear and the imagery that you see. I don't think I'm able of imagining a completely original and different dimension to a song than the one that it already suggests. To me, this was a love song. As soon as I heard it, I saw the country, I saw an old house, I saw Adele walking in and going down memory lane, and making phone calls to someone (Tristan Wilds) from her past — and us having glimpses into those images into a long lost relationship.
Most of Adele's music videos are shot in black-and-white, which Dolan thought suited his video.
I wanted black-and-white since the very beginning. We also wanted sepia, which is something two years ago I would've completely dismissed, because I would have said "I hate it."
This is also the first music video to be shot with IMAX cameras, but they were only used for two emotional shots, according to Dolan's talk with EW.
All of it is shot on film. The shots on IMAX are two shots: mostly the finale on that pond, and there's the shot of her opening her eyes. I love an introduction like that. It just seemed nice: she had been gone for three or four years. So she's settling in and taking all of those curtains and sheets off, ripping them down from the walls. It's like Adele coming back home. It felt neat and fitting that she would sort of sit down and open her eyes as if she had awakened.