Jean-Marc Vallée Might Direct 'Big Little Lies' For HBO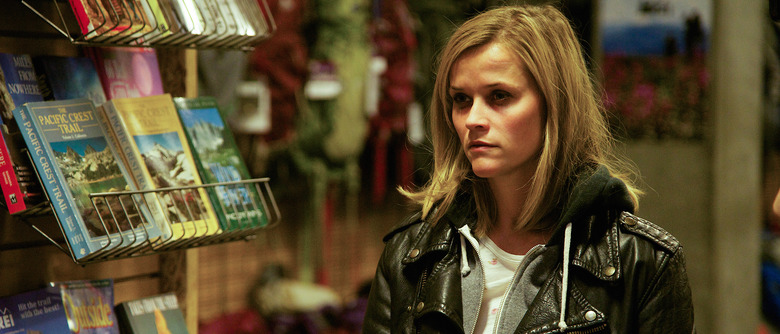 Any name actor probably wants to work with Jean-Marc Vallée right now. With Dallas Buyers Club, the director helped land Oscar wins for both Jared Leto (The Suicide Squad) and Matthew McConaughey (Mud). His followup film, Wild, scored Reese Witherspoon and Laura Dern Oscar nominations and plenty of acclaim. Jean-Marc Vallée might direct Big Little Lies next for HBO, reuniting with Witherspoon. Learn more after the jump.
Based on Liane Moriarty's bestselling novel, HBO gave the project a straight-to-series commitment. Adapted by Emmy winner David E. Kelley (Ally McBeal), Big Little Lies will star Nicole Kidman (Eyes Wide Shut) and Witherspoon. The actresses and their production companies, Blossom Films and Pacific Standard banner, optioned the book as a starring vehicle for themselves.
Here's the official book synopsis:
Sometimes it's the little lies that turn out to be the most lethal. A murder...A tragic accident...Or just parents behaving badly? What's indisputable is that someone is dead. Madeline is a force to be reckoned with. She's funny, biting, and passionate; she remembers everything and forgives no one. Celeste is the kind of beautiful woman who makes the world stop and stare but she is paying a price for the illusion of perfection. New to town, single mom Jane is so young that another mother mistakes her for a nanny. She comes with a mysterious past and a sadness beyond her years. These three women are at different crossroads, but they will all wind up in the same shocking place. "Big Little Lies" is a brilliant take on ex-husbands and second wives, mothers and daughters, schoolyard scandal, and the dangerous little lies we tell ourselves just to survive.
If the official book synopsis says it's brilliant, then it must be brilliant, right?
Vallée's producing partner, Nathan Ross, has attached himself to the project, so that's a good sign the director will come aboard. He's currently attached to the Janis Joplin biopic, Get It While You Can, starring Amy Adams (American Hustle), but Deadline says he'll direct that film after Big Little Lies.
At the rate Vallée is working, we'll have seen four projects from him in a span of four years. His next film, Demolition, starring Jake Gyllenhaal (Nightcrawler), opens in the spring of 2016. It seemed odd the film wasn't going to have a limited awards-qualifying release this year, but after it got mixed reviews at the Toronto International Film Festival, the early 2016 release date makes more sense. Vallée's films tend to focus more on character than story, so it's not surprising actors are drawn to working with him.