'Ghost In The Shell' Goes 'Straight Outta Compton' With New Screenwriter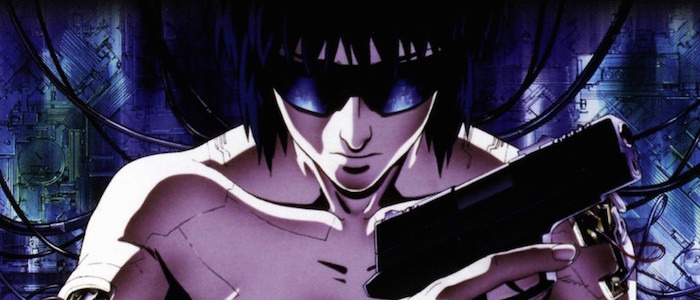 DreamWorks originally acquired the film rights to the popular Japanese manga Ghost in the Shell back in 2008 and the project has been a revolving door of writers ever since. However, it began to show signs of life when director Rupert Sanders became attached in early 2014, and it found some proper momentum when Scarlett Johansson accepted the lead role earlier this year. Now, with production set to begin early next year, screenwriter Jonathan Herman has been tasked with rewriting the screenplay.
Find more information on the new Ghost in the Shell writer after the jump.
The news comes to us via The Hollywood Reporter, who report that Herman will be doing an "overhaul" of the screenplay. What this means for the previous drafts of the film, which were written by William Wheeler, Laeta Kalogridis, and Jamie Moss, remains uncertain, but it sounds like the movie is in for some pretty big changes as it speeds toward its early 2016 start-date.
Although Herman has a few projects in development (including remakes of The Birds and Scarface), his only feature credit so far is for Straight Outta Compton, the N.W.A. biopic that became one of this summer's biggest hits. That film also recruited Herman for a major, last-minute rewrite, so it looks like DreamWorks and Sanders hope to harness his apparent movie-saving skills.
Ghost in the Shell began its existence as a 1989 manga by writer and artist Masamune Shirow, which future installments arriving in the '90s and early '00s. The series follows a cyborg soldier named Major Motoko Kusanagi, who works for an anti-terrorism organization called Public Security Section 9 and battles threats across the cyberpunk dystopia she calls home. The manga inspired a popular 1995 animated film and a sequel in 2004. The third film, Ghost in the Shell: The New Movie, premiered in Japan over the summer and will have a limited North American run in November. Here's the trailer:
The casting of Johansson as Motoko was the source of much controversy among fans, who felt that the character should should be played by a Japanese actress. Still, it's hard to deny Johansson's star power. DreamWorks offered her a massive paycheck to take the job and after the box office success of Lucy last year, that seems like a bargain. Since Marvel refuses to give her a solo Black Widow film, at least she's getting the chance to play a badass cyborg cop in a big sci-fi blockbuster.
This film will mark the second feature for Sanders, whose 2012 film Snow White and the Huntsman is a technical marvel with a remarkably hollow and forgettable center. Hopefully, Herman's screenplay will give him a story worth of his visual prowess.
Ghost in the Shell is scheduled to arrive in theaters on March 31, 2017.