The Hotel That Inspired 'The Shining' Is Building A Horror Museum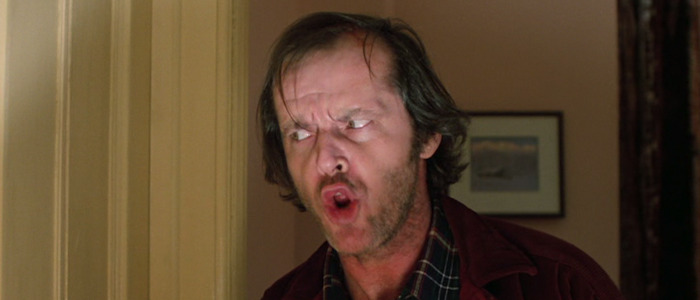 You've got to hand it to the Stanley Hotel. They took the fact that their establishment was the inspiration for the haunted hotel that drives people crazy and forces them to murder their families in Stephen King's The Shining and turned it into a good thing. The historic hotel has become a destination for horror fans, who flock to Estes Park, Colorado to stay in supposedly haunted rooms, go on ghost tours, and attend the Stanley Film Festival, which showcases horror films of all kinds. It even hosted a hedge maze design contest so it could more closely resemble the fictional Overlook Hotel. That's commitment.
Now, the hotel is doubling down on this plan – they want to build a new building on the premises that will act as a horror museum, production studio, and film archive.
Find out more about the Shining hotel horror museum after the jump.
The news comes from the LA Times, who say that the Stanley Hotel released plans for this expansion last week. However, the state of Colorado needs to give the project the go-ahead first... and hand over $11.5 million in in state tourism funds to help the $24 million museum get off the ground. The entire non-profit complex would include an auditorium, museum, space for traveling exhibits, a sound stage, and post-production space. The museum would also partner with the Colorado Film School in Denver for educational projects.
While we wait and see if the fine folks in the state government of Colorado decide that this is an effort worth supporting, can we talk about what a cool idea this is? Watching the Stanley embrace its spooky legacy over the past few years has been a blast and this is the next natural step. If the hotel plays its cards right, this could be a vital destination for horror fans all over the world, bringing that sweet, sweet tourism money into the state. There are a lot of supposedly haunted hotels, but this would be the only one with a proper museum dedicated to the genre that is so loved by people who actually go out of their way to stay in places that are supposedly infested with the spirits of the dead.
Oh, and the museum's founding board includes Simon Pegg and Elijah Wood, just in case it needed an additional stamp of approval from people you really like.
In any case, a cool horror museum built by people who run a ghost hotel certainly sounds like a better idea than a prequel to The Shining (Spoiler alert: everyone dies). Let's wait and see if Colorado comes through.