'Romeo And Juliet' Is Getting A TV Sequel From ShondaLand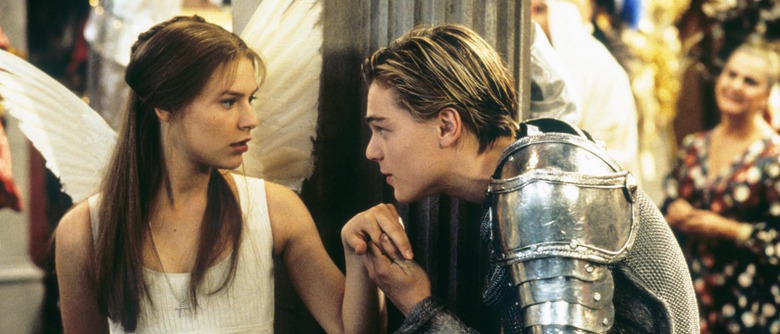 Earlier this week we learned Cruel Intentions, the greatest love story of our time, was getting a completely unnecessary-sounding TV sequel. Now Romeo and Juliet, the greatest love story of someone else's time, is following suit. ABC has put into development Still Star-Crossed, based on a 2013 novel that picks up after the events of William Shakespeare's teen romance classic.
Which sounds like a terrible idea, given that most of the characters you care about are dead after the events of Romeo and Juliet (400-year-old spoiler alert), but Still Star-Crossed one has one big thing going for it: It's coming out of ShondaLand, the same watercooler drama factory that gave us Grey's Anatomy, Scandal, and How to Get Away With Murder. Read about the Romeo and Juliet sequel after the jump. 
Variety reports Still Star-Crossed will be written and executive produced by Heather Mitchell, a writer on Scandal and Grey's Anatomy. Shonda Rhimes and Betsy Beers will serve as non-writing executive producers. Michael R. Goldstein is also executive producing.
Written by Melinda Taub, Still Star-Crossed is a young adult novel about the continuing feud between the Capulets and the Montagues in the wake of Romeo and Juliet's deaths. In order to bring peace between the houses, Prince Escalus decrees that Benvolio (Romeo's cousin, who tried to stop the escalating violence) must marry Rosaline (Juliet's cousin, and Romeo's pre-Juliet crush). Benvolio and Rosaline aren't so hot on this idea, and so they join forces to try and end the feud before they're forced to wed.
ShondaLand has mostly specialized in adult romance, so Still Star-Crossed is a bit of a departure for them. Otherwise, it sounds like the same formula that's powered all of the company's other hits: pretty people (presumably; casting hasn't been announced) plus romance plus scandal plus intrigue. And while you can complain that ShondaLand can't possibly do justice to Shakespeare's impeccable language, we'll just point out that Shakespeare never came up with the immortal line "Why is your penis on a dead girl's phone?"