Los Angeles: Martin Starr Is Directing A Comedy Western Radio Play You Won't Want To Miss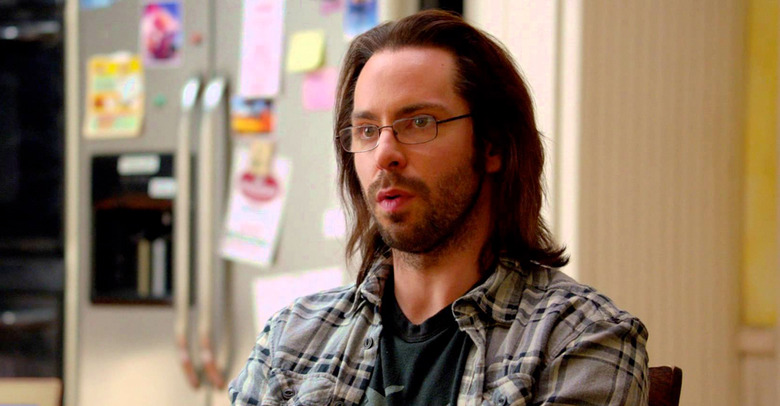 More than likely you know Martin Starr from his fantastic supporting work on HBO's comedy series Silicon Valley, or maybe from his appearances in movies such as Knocked Up, Save the Date, This is The End and Veronica Mars. But now you can see a completely different side of his talent with a special live show that Starr is directing in Los Angeles.
The Bad, The Sad and The Broken Hearted is described as a comedy western radio play, and it will unfold exclusively in Los Angeles at the iconic Steve Allen Theater on Hollywood Boulevard. Trust me when I say that this will not be a show you want to miss, especially since the chances of seeing some of Starr's co-stars and friends from Freaks and Geeks pop up are very high.
Here's the poster, featuring a naked cowgirl, a horse and a pile of horseshit: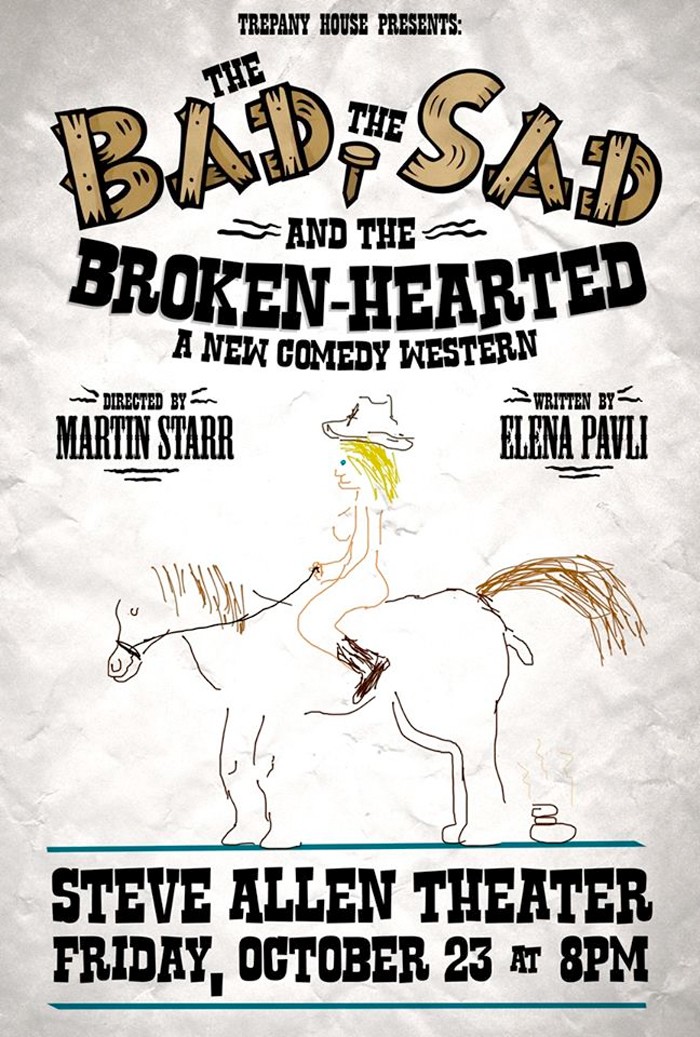 Details are pretty scarce on what the show will entail, but we've been told there will be murder, love, prostitutes and an Alpaca named Paco. Sounds like the perfect way to spend Friday, October 23rd at 8pm. As we said, Starr is directing with a script from Elena Pavli and live music from Jordan Katz of Common Rotation, so this is bound to be a very unique experience. But if that's not enough to convince you to see this show, the cast should turn your head.
The League and Fresh Off the Boat star Paul Scheer is in the show along with Kumail Nanjiani (Silicon Valley), Joe Lo Truglio (Wet Hot American Summer), Noah Segan (Looper), Beth Dover (Children's Hospital), Jocelyn DeBoer (Dead Snow 2: Red vs Dead), David Menkin (The Man from U.N.C.L.E.), Spencer Treat Clark (Agents of SHIELD), Elana Pavli and Dina Shihabi, who co-starred with Starr in the touching indie Amira & Sam.
And again, trust me when I say there will be plenty of surprises in this show, including some very familiar faces that you won't want to miss in a production like this. If I was in the Los Angeles area instead of halfway across the country, I would be there in a heartbeat. The Steve Allen Theater is a great venue to see some of your favorite talents really cut loose on stage, so if you're in the Los Angeles area, spend the $20 on a ticket right here, and enjoy yourself at The Bad The Sad and The Broken Hearted!