YouTube Announces YouTube Red, A Netflix-Like Streaming Service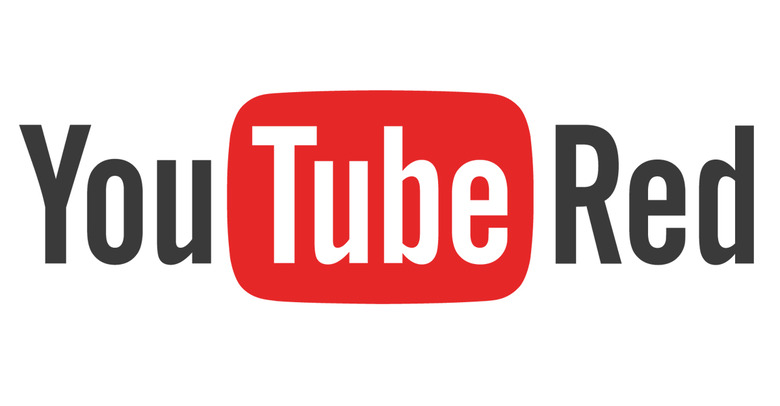 Ads are probably the most annoying part of the YouTube experience, but how much would you be willing to sacrifice to avoid them? Would you pay $9.99 a month? What if that $9.99 a month also got you exclusive original content?
YouTube is really hoping you'll say yes. The video streaming website has just announced YouTube Red, a Netflix-style paid subscription service. Unsurprisingly, not everyone is thrilled about it. Get all the details on YouTube Red after the jump. 
YouTube announced YouTube Red on its official blog. Here's a cute little video to go with it.
The name "YouTube Red" has raised some eyebrows already. It sounds a lot like RedTube, a well known porn site. And even if you're not a regular porn user, the word "red" still carries some NSFW associations, like red-light districts and red-band trailers. YouTube, however, insists they aren't worried. "The term 'red' is often associated with YouTube," said an executive. "It has a lot of meaning in terms of love and the red carpet."
I don't know how often people hear the term "red" and go to YouTube first, but it's true that the familiar YouTube logo is red. Moreover, if the service is successful enough, people will probably forget about their initial reactions to the name. The iPad name was roundly mocked for its association with feminine hygiene products, but now that it's a big hit no one seems to mind the name.
So what is YouTube Red, exactly? Launching October 28, YouTube Red will give subscribers "the ultimate YouTube" experience, by which they mean the ability to watch YouTube videos without ads, save videos for offline viewing, and continue playing videos in the background while you switch apps. The YouTube Red membership will apply anywhere you sign into YouTube, including the company's Gaming and Music apps.
(The latter was also just announced this week, and is basically a competitor to the likes of Pandora and Spotify. It's also interchangeable with Google Play Music. So you can also think of YouTube Red as streaming music service, if that helps.)
That YouTube Red subscription will get even more useful next year, when the company launches exclusive original shows and movies from YouTube creators like PewDePie and the Fine Brothers. You can get a more complete list of the YouTube Red original content offerings here.
At $9.99 per month, YouTube Red isn't priced too differently from competitors like Netflix ($8.99/month), Hulu ($7.99 or $11.99, depending on how much you hate ads), Amazon ($99/year, or about $8.25/month), and HBO Now ($14.99/month). It should be noted that signing up through iOS will bump up the fee to $12.99 because Apple charges an extra fee for in-app purchases.
If you're unsure whether YouTube Red is worth paying for, U.S. viewers can sign up for a free one-month trial later this month. Those who don't want to pay for YouTube Red will still get to use YouTube for free, as they have been. They just won't get any of the new perks that come with membership, including original content.
So if you're a regular YouTube viewer, you can relax. YouTube creators, on the other hand, are kind of pissed about YouTube Red. Those who currently earn a cut of YouTube ad revenue were forced into signing revenue share deals for YouTube Red, or else see their videos marked private and thus hidden away from both paid and unpaid users.
From YouTube's perspective, the deal makes sense; otherwise, YouTube Red users might actually have access to less content than regular old unpaid YouTube users. But creators, many of whom rely on YouTube as a reliable source of income, are understandably upset and scared. YouTube's strong arm approach probably didn't make the change go over any smoother, either.