'Back To The Future' Honest Trailer: There's Something Very Familiar About All This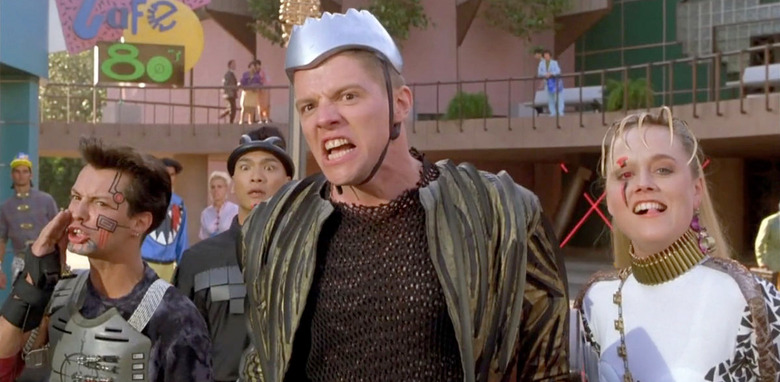 The celebration that was Back to the Future Day has come and gone, and after all the love and nostalgia that came out for the time traveling franchise yesterday, it's only fair to follow it up with some lighthearted jabs by way of an Honest Trailer for the entire trilogy.
The first Back to the Future is a perfect movie, so Honest Trailers doesn't really have much to nitpick on the filmmaking side of things. Instead, they turn their focus on how the sequels are just a repeat of the same formula and point out some of the uncomfortable racism that exists in the past, not to mention the incestuous plot point between Marty McFly and his mom.
Here's the Back to the Future Honest Trailer from Screen Junkies:
While Honest Trailer pokes fun at the similarities between all three movies, for me that's part of the charm of the entire trilogy. They're all variations on each other, and they use the repetitive nature as humor most of the time. Whether it's Marty thinking he's waking up from a dream or Biff, Griff and Mad Dog Tannen calling out "McFly," those are nice touches to link all the movies beyond the story.
Anyway, if you want to catch up on a bunch of the activities from yesterday's Back to the Future celebrations, there were a whole slew of tidbits and cool stuff for the film series that now takes place entirely in the past. Plus, some of the celebration has leaked over into today with USA Today's commemorative newspaper cover page paying tribute to the October 22nd, 2015 issue from Back to the Future Part II.
And by the way, if you missed out on Pepsi Perfect because of the soda company's poor release plans, it sounds like it won't be hard to get one when they go on sale again on November 3rd at 9 AM Eastern time at Pepsi's online shop.