'Ant-Man And The Wasp': Director Peyton Reed To Return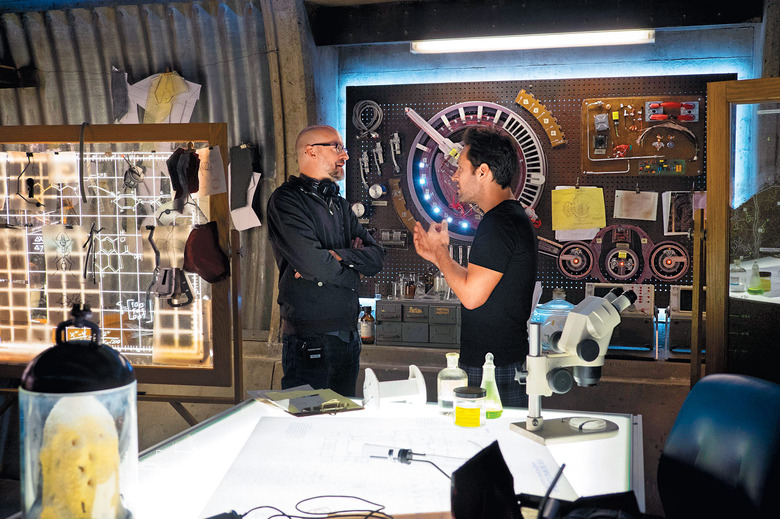 Marvel Studios had some trouble hanging on to an Ant-Man director the first time around, as you probably recall, but it's having no such issues now. Peyton Reed, who took over the first Ant-Man when Edgar Wright departed, is reportedly in talks to return for the recently announced sequel Ant-Man and the Wasp. More about the Peyton Reed Ant-Man and the Wasp news after the jump. 
THR broke the news of Reed's return to the Marvel Cinematic Universe. The studio announced earlier this month that Ant-Man and the Wasp would open July 6, 2018. Paul Rudd will return as Scott Lang, a.k.a. Ant-Man, and Evangeline Lilly as Hope Van Dyne. Her character will presumably become the Wasp, as teased in the end credits of the first film.
No writers have been set for the sequel. The last film was written by Wright and Joe Cornish, with rewrites by Rudd and Adam McKay, but for obvious reasons Wright and Cornish are not expected back for Ant-Man and the Wasp. Nor do we know at this point which other actors will return. (Though they've gotta bring back Michael Peña, right? If they know what's good for them?)
Ant-Man got a rash of negative publicity last summer when Wright abruptly dropped out, after years of developing the movie with Marvel. But the project soon got back on track under Reed, and became a modest success for Marvel. Ant-Man has so far grossed $454 million worldwide, and the numbers are still climbing. The film just opened in China, and apparently they just love him over there.
Marvel has lately been busy getting its ducks in a row for Phase Three. Just in the past few weeks we've heard Taika Waititi (What We Do in the Shadows) was in talks to helm Thor: Ragnarok, which would star Mark Ruffalo as well as Chris Hemsworth; and there's been a flurry of speculation about who might direct Black Panther as Joe Robert Cole prepares to write the script.