'Friday The 13th' Reboot Delayed (Again) To 2017; 'Rings' Set For 2016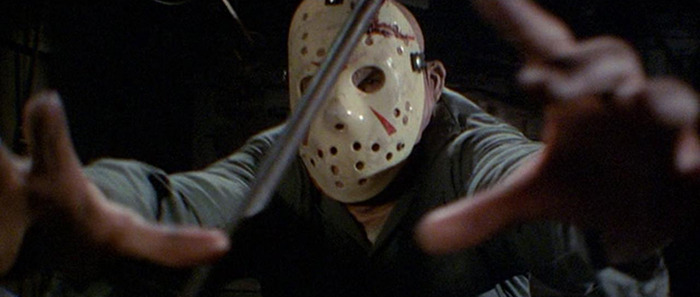 Jason Voorhees and Samara Morgan have been terrifying moviegoers for years now, but apparently Paramount's not afraid of pissing them off. The studio has just pushed the Friday the 13th reboot yet again, this time from 2016 to 2017, while Rings settles into a spring 2016 slot. Read about the Friday the 13th delay and the new Rings release date after the jump. 
Paramount has pushed Friday the 13th from May 13, 2016 to January 13, 2017, which, yes, falls on a Friday. This is actually the third move for the horror reboot, which was originally slated for March 13, 2015 and then November 13, 2015. While there are valid, non-damning reasons for a studio to move a release from May to January, it's not a decision that tends to inspire much confidence, as Eric Snider points out:
New FRIDAY THE 13th moved from May 2016 to January 2017. "We haven't shot it yet, but we're confident it will be terrible," said Paramount.

— Eric D. Snider (@EricDSnider) October 20, 2015
Especially given that there's another Friday the 13th in 2017 that'd seem like the ideal slot for launching a horror movie reboot: October 13. Sure, that's a significant delay, but at this point it's already been six years since the last installment and we've got another year and change to go. What's another nine months? (The boring answer is that it's probably a rights issue. But c'mon! A new Friday the 13th opening right before Halloween would've been perfect.)
The new date actually puts Friday the 13th against a pretty crowded slate. As of now, the Power Rangers reboot, the Gerard Butler thriller Geostorm, and Ron Howard's Stephen King franchise-starter The Dark Tower are all lined up for that date.
As for Rings, we heard a few weeks ago that it had been pushed off of November 13, 2015 and into 2016, and now we know exactly how far into 2015. Samara will return April 1, 2016, going up against the sports biopic Eddie the Eagle, the Nicholas Hoult thriller Collide, and the limited rollout of Jeremy Saulnier's festival fave Green Room.
Rings is already in post-production under F. Javier Gutiérrez, and stars Matilda Lutz, Johnny Galecki, and Aimee Teegarden. Last we heard about Friday the 13th (which will actually be the 13th Friday the 13th movie), David Bruckner was planning to direct from a script by Nick Antosca.