Sequel Bits: 'Jurassic World,' 'Iron Sky 2,' 'Resident Evil: The Final Chapter,' 'Jack Reacher: Never Go Back'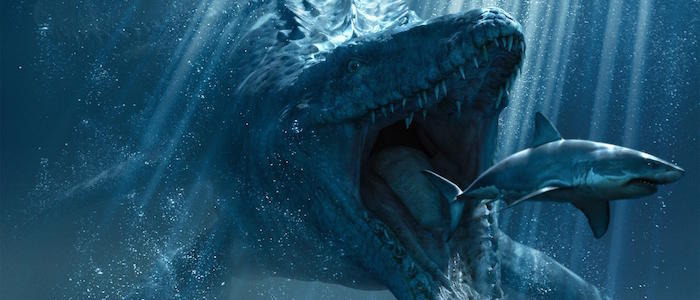 In today's edition of Sequel Bits, we take a look at:
Jurassic World's really crazy Blu-ray and DVD promotion.
How Iron Sky 2 is defying typical distribution.
A Korean superstar joins Resident Evil: The Final Chapter.
Paul Verhoeven teases a Showgirls 2.
Jack Reacher: Never Go Back rounds out its cast.
And more, after the jump.
Thanks @OliWhiteTV for stepping in and keeping our ground-breaking mosasaurus under control today! #JurassicWorld pic.twitter.com/XtPzyzr6HT

— Universal Pictures UK (@universaluk) October 19, 2015
With Jurassic World now out on Blu-ray and DVD, Universal has spared no expense to let the world know that the biggest hit of 2015 is now available to own. So if you happen to be in London and don't mind taking a stroll down to the Thames, you will find a gigantic Mosasaurus smashing through the ground so it can get a tasty Great White Shark snack. With well over a billion bucks earned at the box office, you're allowed to go a little crazy with your marketing.
Check out the tweets below to take a closer look at this very cool, very elaborate promotion.
#JurassicWorld blu-ray release in London spares no expense https://t.co/30yVALD9Z4 pic.twitter.com/P41zpFeoC6

— Beyond the Box Office 🎬🍿 (@BoxOfficeBeyond) October 19, 2015
Production has officially begun on Iron Sky: The Coming Race. The sequel to the totally bizarre sci-fi comedy Iron Sky (which imagined a future where the Nazis escaped to the moon and launched a counterattack against earth) looks to take its bizarre premise to the next level by introducing time travel and dinosaurs into the mix. Equally strange is what's going on in the real world, where (according to Twitch Film) the producers are already selling tickets to special premiere events to force distributors to coordinate an international release date. Since scrappy indie productions like this often live or die based on how quickly they can roll out to every market, this is a big deal.
Korean singer/actor/martial artist Lee Joon-gi has joined the cast of Resident Evil: The Final Chapter. According to Variety, he will be playing Commander Lee, a representative of the evil Umbrella corporation. The news was initially revealed on social media through franchise star Milla Jovovich, who posted a picture of them working on set together. The sixth Resident Evil is helmed by series mastermind Paul W.S. Anderson and will be released on September 2, 2016.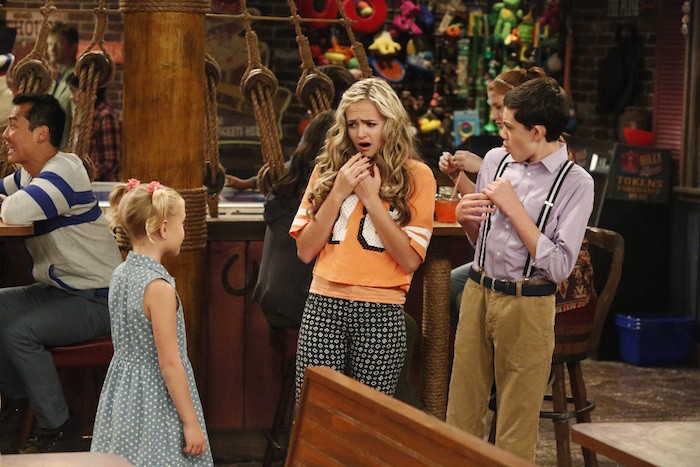 Sophie Reynolds, star of the Disney XD series Gamer's Guide to Pretty Much Anything, has joined the cast of Mostly Ghostly 3: One Night In Doom House. Reynolds will play Tara in the film, which is the third film in a series of TV movies based the kids' books written by Goosebumps author R.L. Stine. The Wrap describes the plot thusly:
In "One Night in Doom House," Max Doyle takes some objects from a haunted house to help his ghost friends Nicky and Tara, upsetting a whole bunch of spirits in the process.
Like the previous two Mostly Ghostly movies, this one will most likely premiere on the Disney Channel.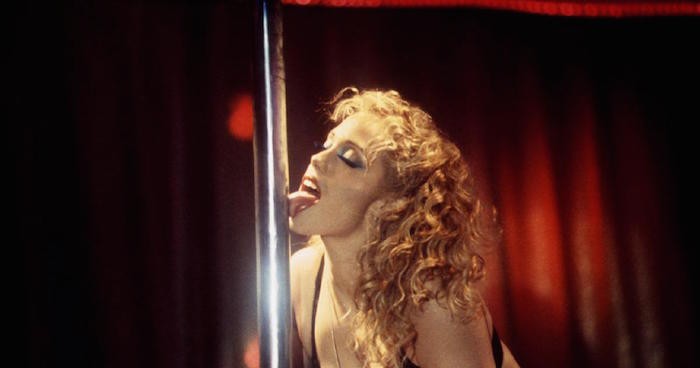 The New York Daily News caught up with mad genius Paul Verhoeven, the man responsible for masterpieces like RoboCop and Starship Troopers, and they asked him about Showgirls. As you do. The infamous 1995 sleazeball drama has developed a strong cult following over the years, but the film was reviled at the time of release. Still, that didn't stop Verhoeven from cooking up a sequel that would have been called Bimbos:
I would not do a 'Showgirls' remake...One movie was definitely enough! But we had actually been working on the sequel to 'Showgirls' which was going to be called 'Bimbos' and was going to be 'Nomi does Hollywood', but after 'Showgirls' was released there was no way anyone was going to give me money for that. If we could just make Elizabeth Berkley 20 years younger now I would love to make 'Bimbos' today. Absolutely, absolutely. I think the world is ready for more.
The chances of this happening are slim to none, but you know what? You keep doing you, Mr. Verhoeven.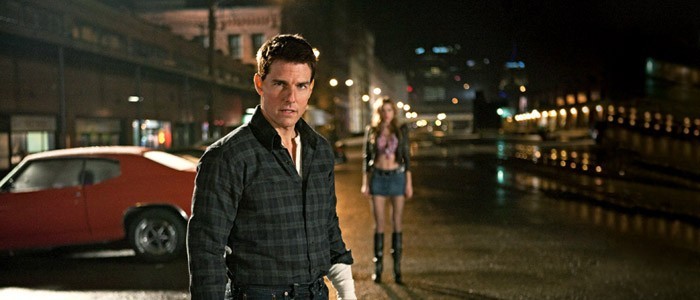 Jack Reacher was one of 2012's big sleeper hits, grossing $218 million worldwide. More importantly, it was actually a really good movie, giving Tom Cruise his best character in years and launching director Christopher McQuarrie into the directorial A-list. Variety reports that character actor Holt McCallany has joined the sequel, Jack Reacher: Never Go Back, which will see Cruise returning to the title role and Edward Zwick stepping in for McQuarrie. The details of McCallany's role remain under wraps, but he joins an ensemble that includes Austin Hebert, Cobie Smulders, Danika Yarosh, Aldis Hodge and Patrick Heusinger. Jack Reacher: Never Go Back is filming right now for an October 21, 2016 release date.
Three years after its final season, Absolutely Fabulous is back with a new film sequel that tracks the further misadventures of Edina (Jennifer Saunders) and Patsy (Joanna Lumley). The first image from the production has been released, showing off the two ladies living a live of luxury, champagne on hand, on a boat. Here's how Variety describes the sequel:
...Edina and Patsy are still living the high life: shopping, drinking and clubbing their way around London's trendiest hotspots. Blamed for a major incident at an uber-fashionable launch party, they become entangled in a media storm, and are relentlessly pursued by the paparazzi. Fleeing penniless to the playground of the super-rich, the French Riviera, they hatch a plan to make their escape permanent, and live a life of luxury forever.
Mandie Fletcher is directing, with the BBC and Fox Searchlight overseeing the production.