Joe Dante To Direct Supernatural Thriller 'Labirinthus'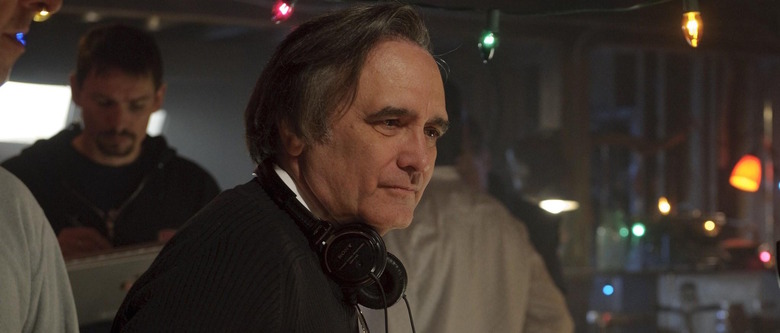 Gremlins director Joe Dante is plenty busy, but he's not one of those filmmakers who seems to put out a new movie every year. Burying the Ex came about five years after The Hole, which arrived six years after Looney Tunes: Back in Action, and so on. So it's exciting to hear he's wasting no time getting started on his next project, Labirintus. Read about the Joe Dante Labirintus movie after the jump. Variety got the scoop on the Joe Dante Labirintus project, and Dante followed up his own confirmation on Twitter.
Looks like the cat's out of the bag...my new film is LABIRINTUS! https://t.co/tgCuUxRiC4

— Joe Dante (@joe_dante) October 20, 2015
The trade describes Labirintus as a "supernatural thriller" about a paranormal investigator and a psychiatric researcher who have the brilliant idea to explore an abandoned Soviet research facility. As if that didn't sound sinister enough already, said lab is buried deep inside a labyrinth of twisting catacombs underneath Buda Castle.
The team is soon besieged by supernatural forces who confuse and torment them, causing them to question their own sanity, because that's what happens when you venture into an abandoned Soviet research facility hidden inside ancient catacombs beneath a creepy castle. The only way for the team to survive is to face their fears and destroy the dark heart of the maze.
It's not the most original premise in the world (actually, it sounds a bit like last year's totally forgettable Catacombs of Paris thriller As Above, So Below), but that shouldn't be a problem as long as the execution is solid. And as the director of films like Piranha, The Howling, Gremlins, Innerspace, The 'Burbs, Small Soldiers, etc., Dante has definitely earned the benefit of the doubt.
Dante is coming off of Burying the Ex, a zom-rom-com that ranks among his least loved features, and the more enjoyable throwback The Hole. On the TV side, he's recently directed episodes of Hawaii Five-O, Witches of East End, and Salem. Casting is currently underway on Labirintus, with shooting scheduled to begin next spring. No release date has been set.