'Underworld 5': Full Cast Confirmed As Shooting Begins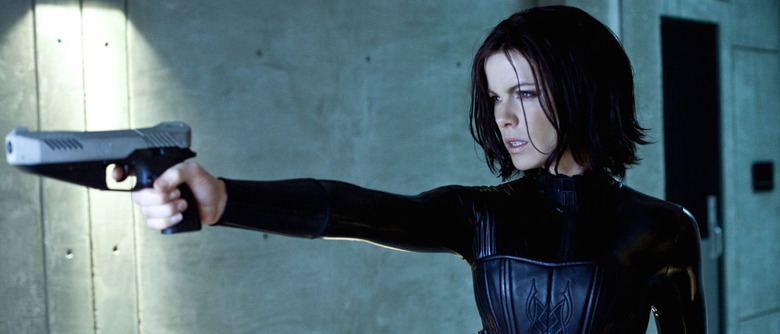 The Lycans and the Vampires are at it again. Sony has just announced the start of production on Underworld 5. Kate Beckinsale is back as Selene, whom she's been playing since 2003, along with a few other familiar faces including Theo James and Charles Dance. Get all the details on Underworld 5 after the jump.
Underworld 5 has officially begun its ten-week shoot in Prague and surrounding areas, as officially announced by Sony today. Besides Beckinsale, James reprises his role from 2012's Underworld: Awakening as David. He's a lot more famous now than he was back then, thanks to the success of the Divergent movies, and it's believed that he will 
take over as the series' new lead
.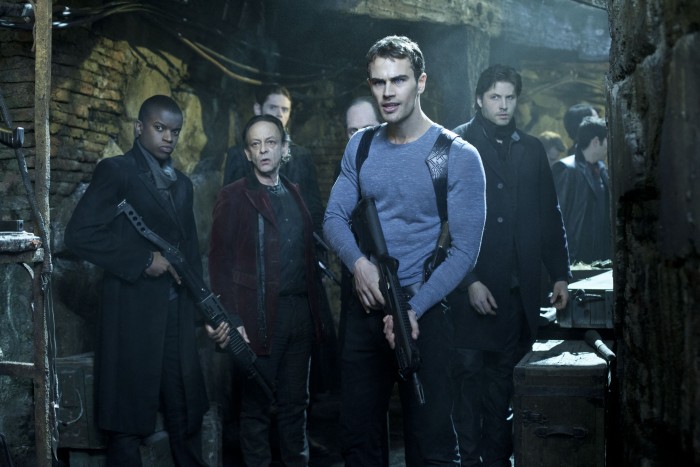 Also returning from Underworld: Awakening is Charles Dance as David's dad, a Vampire elder named Thomas. Like James, he's only become more recognizable in the intervening years – millions of Game of Thrones fans will recognize him as Tywin Lannister.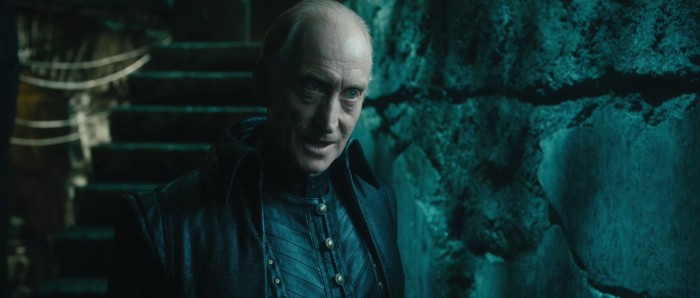 Dance isn't the only Game of Thrones vet on deck for Underworld 5. Tobias Menzies (also of Outlander fame) is confirmed to play a new Lycan leader, and James Faulkner (who debuts in Game of Thrones Season 6 as Randyll Tarly) will appear in an unspecified role.
The previously announced Lara Pulver is now confirmed to be playing a new Vampire character, and Bradley James (Merlin) and Peter Andersson (The Girl With the Dragon Tattoo) help round out the cast. Anna Foerster, who worked with Menzies on Outlander, is directing.
It's believed that Underworld 5 could mark a turning point for the franchise, with Beckinsale
and James leading "a new and younger generation of vampires and werewolves who are locked in a seemingly never-ending battle between supernatural races."
The latest announcement doesn't say whether this will be the last time Beckinsale dons Selene's skintight catsuit, but it does play up James's involvement. If he is indeed the new face of the franchise, he seems like a decent choice. He's the love interest, rather than the lead, in Divergent, so he's famous but not too famous to lead his own action franchise.
Underworld 5 arrives in theaters October 21, 2016. Here's the full press release announcing the start of shooting.
Screen Gems/Lakeshore Entertainment's "Underworld 5" Begins Filming In Prague, Kate Beckinsale And Theo James Star
Principal photography is underway on the latest installment of Screen Gems/Lakeshore Entertainment's blockbuster UNDERWORLD series, which has grossed nearly $500 million worldwide. The ten-week shoot will take place entirely in the Czech capital and areas surrounding.
Theo James (The Divergent Series) returns as Selene's ally David, reprising the role he played in Underworld: Awakening. British actors Tobias Menzies ("Outlander", "Rome") and Lara Pulver ("Sherlock") take on the respective roles of a formidable new Lycan leader and a fiercely ambitious Vampire, and Charles Dance ("Game of Thrones") again plays Vampire elder Thomas. Rounding out the film's stellar international cast are: James Faulkner ("Game of Thrones"), Peter Andersson (The Girl with the Dragon Tattoo), newcomer Clementine Nicholson, Bradley James (A&E's upcoming "Damien") and Daisy Head (the upcoming Fallen).
Anna Foerster is the director of UNDERWORLD 5. Foerster, who previously directed episodes of the television series Criminal Minds and Outlander, is widely known for her work as cinematographer on epic blockbusters such as Independence Day, The Day After Tomorrow and White House Down.
The screenplay for UNDERWORLD 5 was penned by Cory Goodman (The Last Witch Hunter, Priest) and based on characters originally created by Kevin Grevioux, Len Wiseman and Danny McBride. Lakeshore Entertainment's Tom Rosenberg (The Lincoln Lawyer, Million Dollar Baby), Gary Lucchesi (Million Dollar Baby, Underworld), and Richard S. Wright (The Lincoln Lawyer, Underworld) are producing as are David Kern (Underworld: Awakening), along with Len Wiseman (Underworld, Total Recall).
Foerster's accomplished behind-the-scenes team comprises cinematographer Karl W. Lindenlaub (The Chronicles of Narnia: Prince Caspian, Independence Day), production designer Ondrej Nekvasil (Snowpiercer), costume designer Bojana Nikitovic (A Good Day to Die Hard), and editor Peter Amundson (Pacific Rim, Underworld: Rise of the Lycans).