This Week In Trailers: Lucha Mexico, The Daughter, In My Father's House, Race, Felled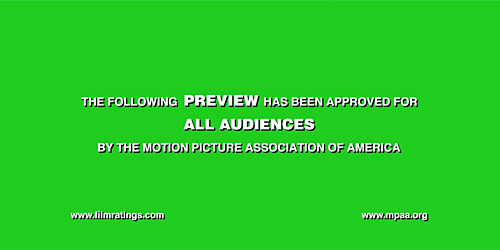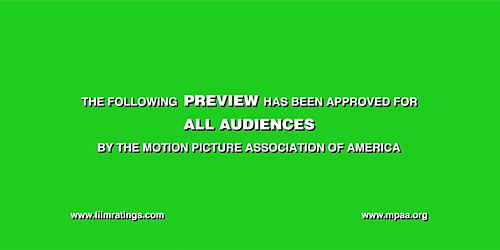 Trailers are an under-appreciated art form insofar that many times they're seen as vehicles for showing footage, explaining films away, or showing their hand about what moviegoers can expect. Foreign, domestic, independent, big budget: What better way to hone your skills as a thoughtful moviegoer than by deconstructing these little pieces of advertising? This week we thrill at the pairing of some Coronas and luchadores, uncover a sinister family secret, I opine about my unnatural and abject love of This Old House, give Jessie Owens his due and pray it's not a Disneyfied version of it, and get serious about families and what happens when the patriarch isn't there.Lucha Mexico Trailer
I don't know why I had such affinity for this after watching this but I did.
Directors Ian Markiewicz and Alexandria Hammond (who directed the Better Than Something: Jay Reatard documentary) focus their gaze at these larger than life embodiments of muscle and showmanship in a documentary that appears to be one step removed than it is an examination of the minutiae of its parts. By this I mean the trailer doesn't say a word. We're taken on a Frederick Wiseman-ian journey that is quietly surveying the surroundings and, I would argue, the sum feels more intimate than it does distant from the subjects that we're watching. I'm transfixed by the pomp and the adherence these people have to a sport that seems stuck in the old school WWF days when it was still called the WWF and it was more about the pageantry than it was about the polish. I'll be front row.
The Daughter Trailer
This is nothing short of thrilling.
Director Simon Stone weaves a dark tale but doesn't immediately toss us into that emotional fray. Wisely, but with a musical bed that is slowly pulling us into its emotional whirlpool, we get to know the players. The plot is not so much focused on as it is just hinted at as we establish who is who and we even get some sharp emotional insights here and there to have us identify with these people before we descend into something sinister. Even in compact doses in this trailer, Geoffrey Rush and Sam Neill put on a showcase why they're still as sharp as ever. Oodles of emotion densely pack the last 30 seconds while, quietly, gently, we're never told what strife is tearing apart these people's lives; that's the mark of an effective trailer, an evocative taste of a story that looks simply riveting.
In My Father's House Trailer
Just devastating.
Watching a documentary like Joan Rivers: A Piece of Work you understand what drove Joan Rivers. Gone was the artifice of a tacky pre-Oscar snipefest, present was the portrait of a woman who was driven by a never ending need to keep moving, keep hustling. Directors Ricki Stern and Annie Sundberg (who also did the amazing Knuckleball!) had the ability to see Rivers as she was and not as she projected herself to be and that kind of insightful grounding is brought to a story about Che "Rhymefest" Smith and his need to connect with his past in order to bring context to his present and future. What, ostensibly, seems like a slight and quaint story of a father who left his family only to be confronted by the prodigal son is something that deserves your attention if only for how well this trailer takes you on this journey of not knowing anything about Smith to wanting to know exactly how this is going to end. It's genuinely sad because of how true this narrative is and what it says about those trying to find meaning in a situation that has no easy answers, or ways out.
Race Trailer
It's the Disney treatment.
There's something wildly formulaic about a trailer that feels like a beat for beat repeat of every other racially fueled narrative we've received from big studios like 42 or Remember the Titans. Director Stephen Hopkins (director of meaty yarns such as Blown Away, Predator 2, Judgement Night and 1998's Lost in Space that many early DVD owners probably still have on their dusty shelf) may not have a story that follows what is being telegraphed in the moments we're given and it may actually rise above what we've all come to expect from how we get from complete racial injustice to someplace a little less sticky by the last frame. Now, though, there's Nazis involved. I get that these narratives are important to contextualize and to make real by putting them down and making it fit a two hour running time but this trailer doesn't help to elevate the form in any way other than make me realize this is one biopic that I will absolutely skip upon release if this is any representative indication of its content.
Felled Trailer
So, one of my favorite shows to DVR every, single week is This Old House.
I don't know how to fix anything, I don't know how to build anything, and I'm pretty sure every term that comes out of Kevin O'Connor and his merry band of handymen on that show is in another language. That said, I am literally transfixed by the possibilities of taking what used to be old and making it new again. I can not get enough of this program and all the nuances of how they can turn any 800 ft Boston flophouse into a work of living art (and don't think I don't LinkedIn stalk all these people who can afford to completely move out of their house in order to have the damn thing gutted and a show filmed within it to see how the other half lives) but this trailer reminded me of the reason why I watch that program week after week.
Co-directed by first time directors Silas Kyler and David Hildreth, this movie feels like the answer to the question about why people feel as connected with the things that inhabit their living spaces as those who want to use their hands in order to make something that could be timeless. There are many things happening here that, while it doesn't get confusing, it rides that information wave just right in order to get across why this documentary exists in the first place. It's evocative, it asks some interesting philosophical issues of why we turn perfectly usable lumber into landfill, and it's also informative. It's rare to see something so raw, delightfully unpolished, and true to a certain sensibility like this is. It's a treat to see passion poured into a project that doesn't feel hacky or forced and while this possibly won't make it on anyone's Top 10 list this year it's certainly a very pleasant diversion.
Nota bene: If you have any suggestions of trailers to possibly be included in this column, even have a trailer of your own to pitch, please let me know by sending me a note at Christopher_Stipp@yahoo.com or look me up via Twitter at @Stipp
In case you missed them, here are the other trailers we covered at /Film this week: