The 'Star Wars: The Force Awakens' Poster Is Here!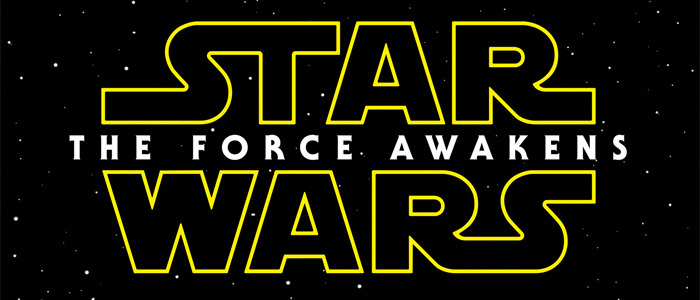 Before the new trailer for Star Wars: The Force Awakens arrives tomorrow, a new official poster for the sci-fi saga sequel has arrived, finally putting some of the characters we've seen in the previous teaser trailers into the frame.
The artwork is mostly what we've come to expect from the Star Wars marketing campaign after six movies preceding it, though it does seem to be missing that Drew Struzan touch. There's no new logo despite previous rumors, but Michael Arndt gets a writing credit. It's a solid but not amazing theatrical poster. Check it out!
Here's the official Star Wars: The Force Awakens poster: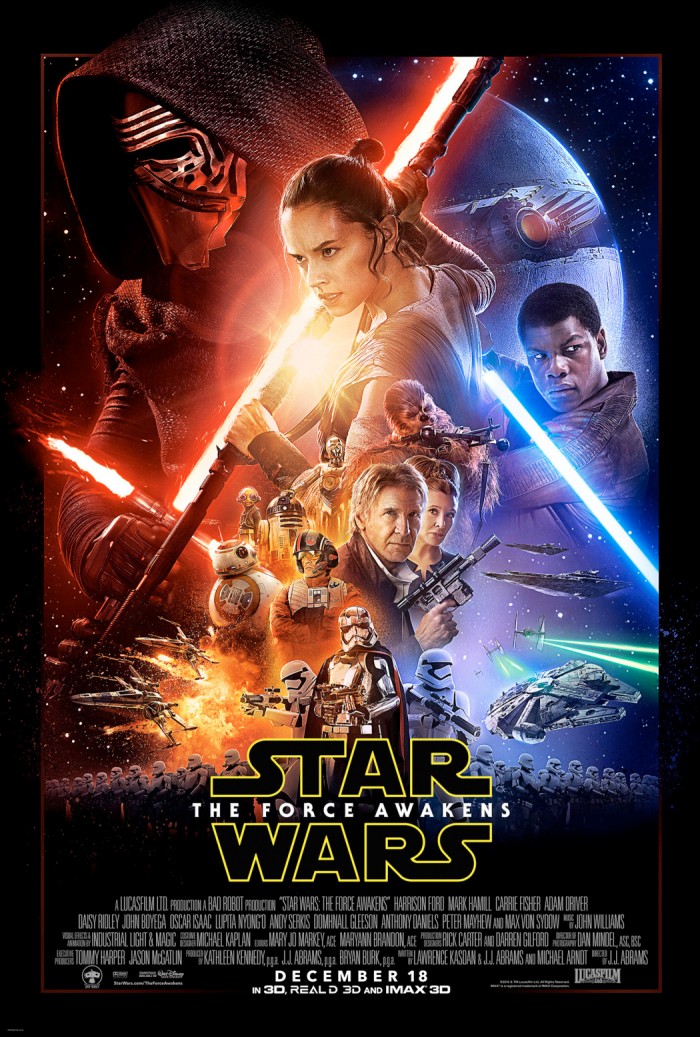 Here's a more high-resolution banner version of the art as well: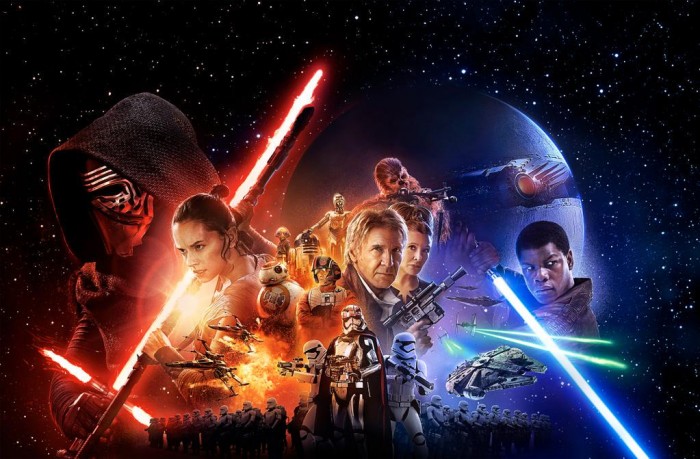 Sadly, the poster doesn't give much more away. In fact, it actually raises many more questions than answers, not unlike the brief footage from the Instagram teaser as well as the illustration of Finn (John Boyega) with a lightsaber from the exclusive D23 poster created by Drew Struzan, which had some interesting details to notice and speculate about.
For example, what is that thing in the upper right hand corner? Is that the new super weapon that Starkiller Base is concealing? It would seem so. Also, it's very interesting how Rey (Daisy Ridley) and Kylo Ren (Adam Driver) are juxtaposed perfectly so that it almost looks like she's holding a double-bladed lightsaber at first.
As for the old heroes, we finally get another look at Carrie Fisher as Princess Leia, with a new hairdo, and she's right next to her old fling Han Solo (Harrison Ford). However, next to the duo of C-3PO and R2-D2, there's some kind of new alien creature. We have it on good authority that it's Maz Kanata, the character played by Lupita Nyong'o. Finally, there's still no sign of Mark Hamill as Luke Skywalker, so don't count on seeing him in the trailer tomorrow.
Will we get to see any of this stuff in tomorrow's new trailer? We'll just have to wait patiently to see what director J.J. Abrams sees fit to show us.
One artist decided to add an "improvement" to the poster for you you prequel fans:
I just improved #StarWars #TheForceAwakens by 10000% #JarJarBinks pic.twitter.com/tQJSJfUsYs

— Olly Gibbs (@OllyGibbs) October 18, 2015
As a point of comparison, check out all the previous final theatrical one sheets for the Star Wars movies:
Obviously the prequel poster set has a more unified style featuring the art of Drew Struzan, but since the original trilogy wasn't planned to be a film series from the beginning, each of them have their own style, which I actually prefer. I'm betting Episode VIII and Episode IX won't be as similar in their poster design to The Force Awakens as each of the prequels are to each other, but we'll have to wait and see.
Speaking of Drew Struzan, in case you couldn't tell, he didn't design this poster. I'm not sure why Disney opted to have him do a poster for D23 and not the final theatrical one sheet instead, but maybe they wanted to get another artist in place to be their own Drew Struzan of sorts. MakingStarWars.net has learned that artist is Bryan Morton, and he actually has a history with Star Wars: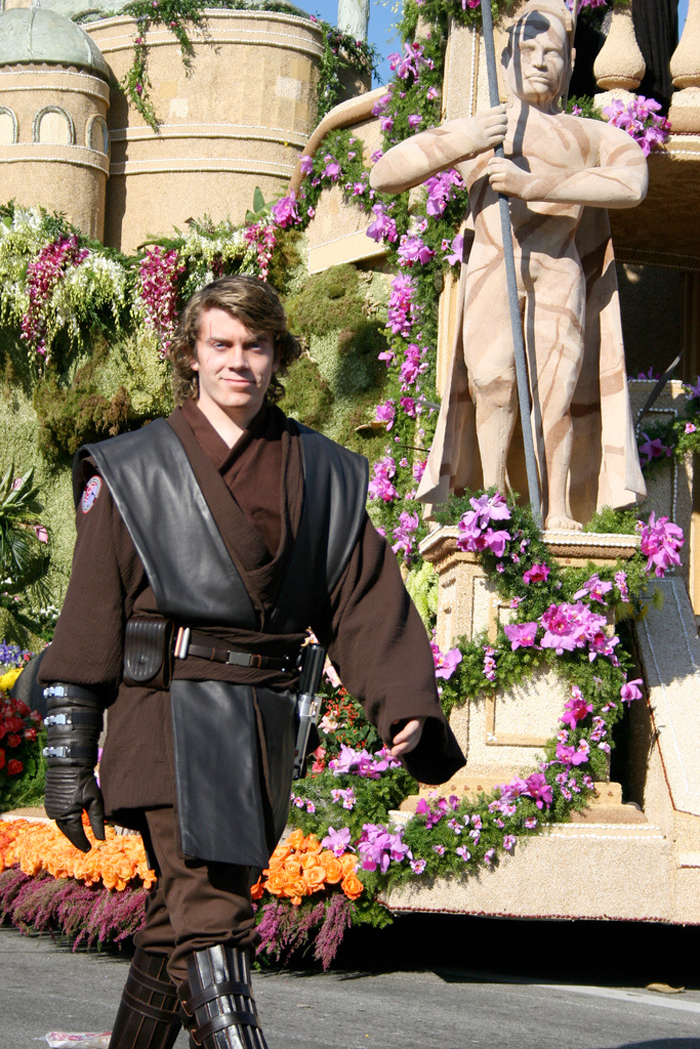 That's Morton playing Anakin Skywalker in the Rose Parade in 2007. It's pretty cool to see a Star Wars fan got the job to design the poster. Maybe he'll be the go-to artist for future Star Wars posters.
EDIT: We've since learned that Morton is merely credited as the art director of the poster but the design of the poster itself is not being attributed to any single person.
At the very least, this is a much better poster for fans to display on their wall than the Star Wars: The Force Awakens poster featuring just the teaser logo floating in space (or the older Star Wars Celebration poster that just has the same image tilted at an angle). Presumably, this will be the final theatrical poster we get for The Force Awakens, unless we get a batch of character posters or something like that, but only time will tell.
What do you think of the new Star Wars: The Force Awakens poster?