Will FX's 'Legion' TV Series Be Connected To The 'X-Men' Film Universe?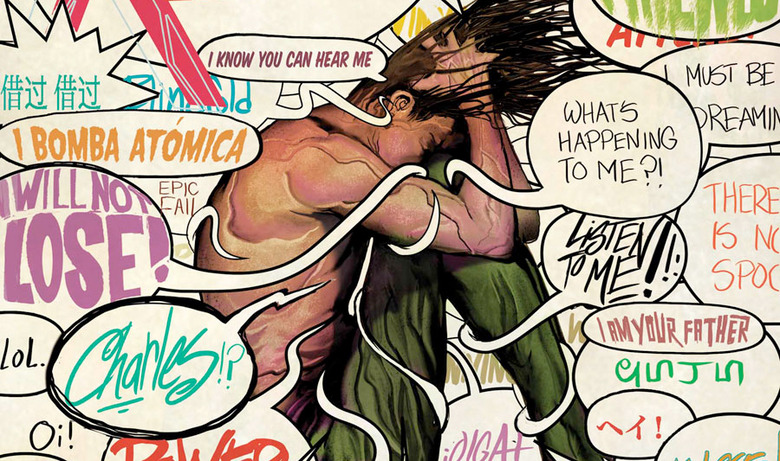 Just last week we learned that two new TV shows were in development with ties to the X-Men comic book universe. FX Networks has ordered a pilot for a series called Legion while Fox is working on a show called Hellfire. Only loglines for each of the shows were available when news of them surfaced, but now some new details on the former have come to light.
As reported a few days ago, Fargo series creator Noah Hawley is behind the Legion TV series, and the executive producer recently had an interview where he opened up a little bit about the show, including whether or not it will be connected to the X-Men movie universe.
Speaking with TV Insider, Hawley talked about why Legion was appealing to him for his next television project:
"What I really like about him is, here's a character who is schizophrenic on some level, a character struggling with mental illness. Is he crazy or does he have these powers? The answer is, kind of both. I'm a big believer that the structure of a story should reflect the content of the story. And so I liked the idea that if you have a character that doesn't know what's real and what's not real, that is also the audience's journey."
For those who don't know, the "him" in question is a character named David Haller, a man who has struggled with schizophrenia since he was a teenager, moving in an out of mental hospitals for years. However, after a strange encounter with a fellow patient, he begins to think the voices he's been hearing his whole life, along with the visions he sees, may be real. What makes this all the more interesting is in the comic book world, Haller is actually the son of Charles Xavier.
Even more interesting is that Haller (who comes to be known as Legion) takes all of his personalities, which allow him to use different mutant powers, and merges them into a singular, powerful individual. Unfortunately, in an effort to help his father, he accidentally causes The Age of Apocalypse, which is not good for any of the X-Men who don't want to die.
So with this direct connection to Charles Xavier as well as a key storyline involving a villain coming to the X-Men movie universe next summer in X-Men: Apocalypse, will this show actually takes place in the same universe? Hawley explains:
"It's conceived more as a standalone. I don't want to say too much more about it on that level, but certainly it's not constructed as a back-door anything. It's more just that there's a story that I want to explore that has to fit into

that larger universe, which is exciting."
It sounds like there will be ties between Legion and the X-Men movies, we likely won't see characters introduced here who will make it into the movies, though that doesn't mean certain movie characters can't stop by the show as certain heroes have done on the Marvel Studios' show Agents of SHIELD. Those instances will likely be few and far between though.
When asked if Legion will have any connections to the other X-Men TV series, Hellfire, Hawley said:
"We certainly haven't had any conversations about crossovers. I don't know anything about it, but I think that one is more linearly taken out of the world of the movies. Ours has its own world to it."
So maybe Hellfire will be the show with more over ties to the X-Men world. No matter what, the X-Men connection is there, especially with the filmmaking team of Bryan Singer, Lauren Shuler Donner and Simon Kinberg on board. Plus, Jeph Loeb and Jim Chory are on board the show two, both having worked on Agents of SHIELD and Daredevil. So there's a lot of talent familiar with universe building and crossovers here.
As for when we'll see Legion get off the ground, Hawley says they're planning to start shooting at the end of January or early February. And if the pilot ends up being appealing to FX, then the series will move forward. Knowing what Hawley has accomplished by crafting the Fargo television series, I'm very interested to see what he can do with the X-Men world.
Are you interested in Legion?