'Doctor Strange' Rumor: Is Rachel McAdams Playing Night Nurse?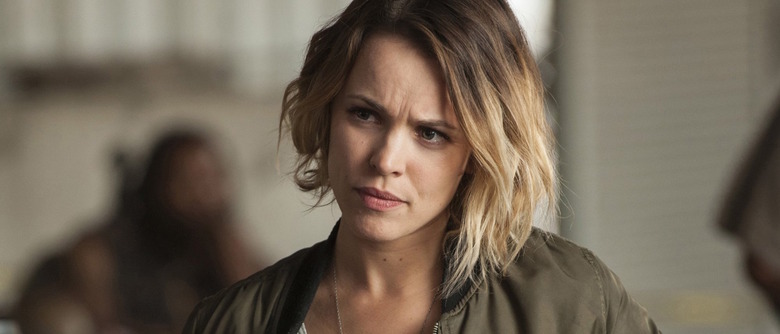 As Marvel's Doctor Strange gears up for a fall shoot with Benedict Cumberbatch, Tilda Swinton, Chiwetel Ejiofor, and director Scott Derrickson, some big questions remain. Such as: Who is female lead Rachel McAdams playing in the movie? Early speculation was that she had taken the role of Clea, a love interest of Strange's in the comics, but now a new rumor claims she's playing Night Nurse instead. Read about the Rachel McAdams Night Nurse rumor after the jump. 
As usual, we caution you to take any Marvel-related reports with a grain of salt until they're officially confirmed by the studio. The Rachel McAdams Night Nurse rumor originates with Latino Review. Interestingly, their source specifically claims McAdams is playing the Christine Palmer version of the character, rather than the more popular Linda Carter one. The choice to go with Palmer over Carter, if true, is a surprising one. Not only is Carter better known, she's strongly associated with Strange in the comics.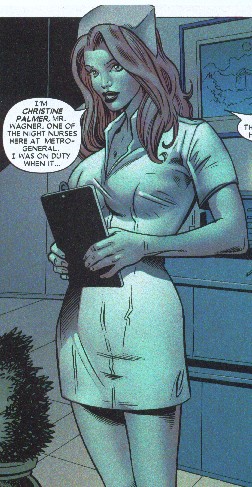 Earlier this year fans thought Rosario Dawson might be playing Night Nurse on Daredevil, but when the show hit that turned out not to be the case. Then in July, former Daredevil showrunner Stephen DeKnight revealed that in fact, they had originally wanted to use Night Nurse on the show — only to be told that the feature side of the Marvel Cinematic Universe had other plans for her. That immediately got fans speculating about when Night Nurse might actually appear. Now we might have our answer.
Doctor Strange stars Cumberbatch as Stephen Strange, a brilliant but arrogant surgeon who injures his hands, thus spelling the end of his career. In a desperate attempt to heal himself, he stumbles into the discovery of magic. Swinton plays the Ancient One, who teaches Strange the ways of magic. Ejiofor is Baron Mordo, a classic enemy of Strange's, but an earlier report suggested his character might not be a straightforward villain.
Shooting on Doctor Strange — the 14th film in the Marvel Cinematic Universe — begins in November for release on November 4, 2016. Jon Spaihts wrote the script.