VOTD: This Cosplay Music Video Is Like The Taylor Swift "Bad Blood" Of NYCC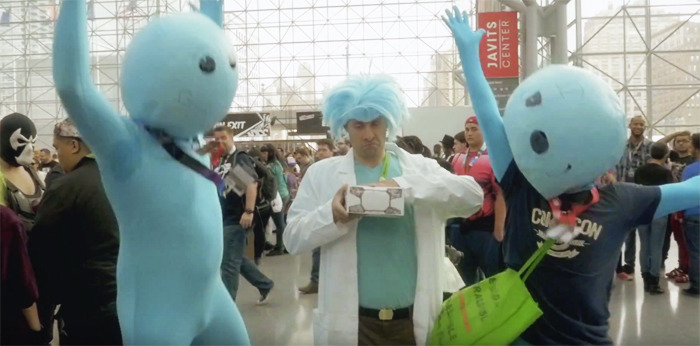 New York Comic Con has come and gone, and while there wasn't any particularly huge news to come out of the convention, there was still plenty of cool stuff to see. Some Pepsi Perfect bottles were handed out to Marty McFly cosplayers, but there were plenty more dressed up fans as a new music video illustrates.
The folks at Sneaky Zebra have put together a slick but simple little music video that shows off some of the best NYCC cosplay, but in a much more stylish way than snapping a photo and throwing it in a gallery. Just watch the first minute, and once you get to that shot of Rick Sanchez (of the incredible Rick and Morty) with the Meseeks, you'll want to watch the whole thing.
Here's Sneaky Zebra's NYCC cosplay music video:
Again, this isn't anything groundbreaking, but it's just a much better way to present some cool cosplay. Seeing it in motion adds that much more personality to the character these fans wanted to become, and there's some neat shots used to show off these costumes in all their glory. There's so many cool costumes here, it's like a nerdy version of Taylor Swift's "Bad Blood" music video.
Sneaky Zebra even gets a little fancy with some sun backlight, having one Ghostbuster appear in front of the actual Ghostbusters firehouse in New York City (which is one of my favorite things that I've ever done), and adding a little special effect to a Scarlet Witch cosplayer.
But of course, the real stars are the cosplayers and their screen-accurate, intricate costumes of your favorite characters from sci-fi, fantasy, horror and even comedy, to unique creations like that Ronald McDonald as Thor. How does someone even come up with that idea? Comic convention attendees really are among some of the craziest and most fun people you will meet, as long as you don't cut them in line.