Sequel Bits: 'Star Trek Beyond', 'Hunger Games: Mockingjay', 'Trainspotting 2', 'John Wick 2'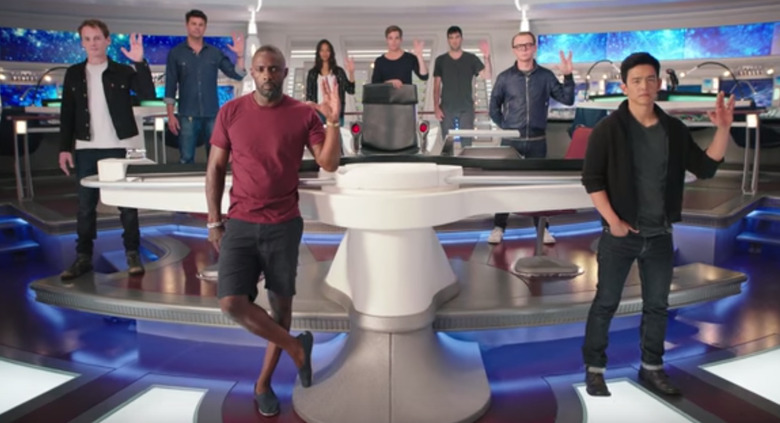 And that's a wrap for Star Trek Beyond. Also after the jump:
Two more Girl With the Dragon Tattoo books are coming
Keanu Reeves drops some hints the plot of John Wick 2
Garett Hedlund believes Tron 3 would've blown Legacy out of the water
Danny Boyle promises Trainspotting 2 will be "worthwhile"
Check out the first teaser for The Lion King sequel The Lion Guard
The Hunger Games: Mockingjay – Part 2 unleashes a bloody IMAX poster
Star Trek Beyond wraps shooting; see set photos and video from Dubai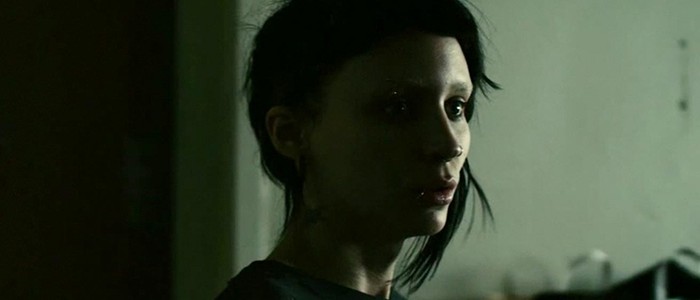 Original The Girl With the Dragon Tattoo writer Stieg Larsson died three books into his Millennium series. However, author David Lagercrantz picked up the torch with a fourth book, The Girl in the Spider's Web, published this summer. And he plans to continue onward for the foreseeable future. Publisher Nordstedts has announced that a fifth Dragon Tattoo book will be out in 2017, followed by a sixth around 2019.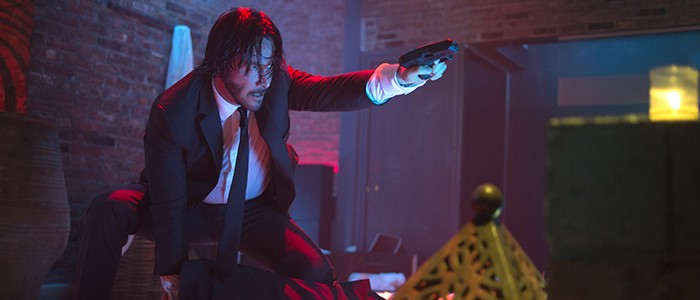 John Wick is thinking he's back, but that doesn't mean he's in control. "He's dealing with circumstances," star Keanu Reeves told Screen Rant of the character's situation in the sequel. He continued:
There's something from the John Wick past – that assassin past – that comes back to haunt him. I think of him as John and John Wick. There's John who loved his wife and got out of it all and then there's John Wick. And there's something left over from that John Wick world – as Winston said, right? – "It might come back and reach up and grab you!"
As for that other highly anticipated sequel Reeves keeps getting asked about, well, it doesn't seem like there's much to report. "We're trying!" he said when asked for a Bill & Ted status update. "Bill and Ted at 50, I think, is really ridiculous and could be funny."
It's too bad Tron 3 isn't happening anymore, because according to star Garrett Hedlund it would've been way better than Tron: Legacy:
I know that everybody was extremely excited. Joseph Kosinski was going to come back and direct, and ever since we finished Tron: Legacy they'd been working on the script and wanting to make sure that hte storyline, the structure, was really strong and excited everybody. The whole producing team was back on and the crew and everybody was excited. Between us, they were like, this one's gonna blow Legacy out of the water.
As for what exactly would've been so amazing about it, Hedlund revealed:
Yeah, yeah, I read the script. I'm not going to reveal anything ... The bit that was gonna be exciting was some of these new characters. Who knows — because, you know, it can still come to fruition. So I won't, never say never. But a lot of the new characters that were introduced were gonna be so fucking exciting.
"Never say never" indeed — stranger things have happened. For now, sadly, it doesn't look like we'll be getting to meet those "fucking exciting" characters any time soon.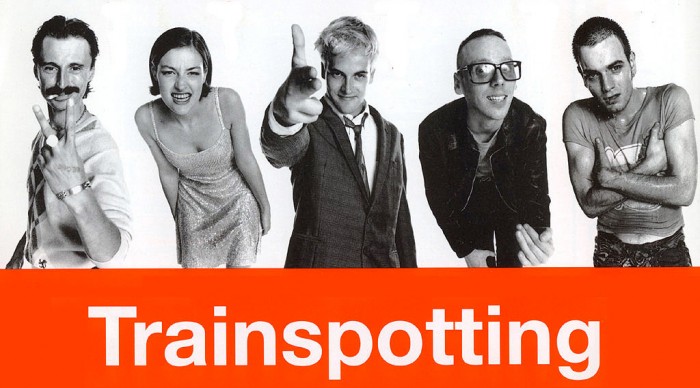 Trainspotting 2 is slated to shoot next year, 20 years after the release of the original. And director Danny Boyle totally understands the concern that the sequel won't live up to the original:
The actors were very fearful about a sequel as well! Actors are a great barometer of whether something is worthwhile or not. Their bullshit filter is very, very strong, because they're going to be the ones out there trying to make a script look truthful and believable. When it comes to doing another Trainspotting, they were very nervous, because for all of them, it's a large part of their reputation and they feel very protective towards their character.
His determination to get things right stopped the last attempt at a Trainspotting sequel 10 years ago, which only got as far as a "mediocre" screenplay. "I never even sent it to the actors, because I knew they would destroy it," he confessed. It wasn't until last year, after a weeklong summit in Edinburgh with the original producing team, screenwriter John Hodge, and author Irvine Welsh, that Boyle finally felt they'd cracked it:
You just knew. It had this feeling about it, where it honors the original and it won't disappoint people. It's not the same film, but it can't be, and we wouldn't want it to be. And the actors all responded to it as I thought they would.
Kion picks up where his parents Simba and Nala left off in the new teaser for Disney Channel's The Lion Guard: Return of the Roar, rounding up a team of brave animals to protect and maintain the Pridelands. The TV sequel premieres Sunday, November 22 at 7 PM.
Beware of the rose as white as #Snow. Feast your eyes on our exclusive poster for @TheHungerGames: #MockingjayPart2! pic.twitter.com/7khYZEDyQs

— IMAX (@IMAX) October 8, 2015
Katniss is black and white and red all over on the Hunger Games: Mockingjay – Part 2 IMAX poster. If you've been paying attention, you may recognize the white roses as a reference to her nemesis, President Snow. The fact that those flowers are splattered with red blood seem like a bad sign for him, don't you think? The Hunger Games: Mockingjay – Part 2 arrives November 20.
That's a wrap on Star Trek Beyond! Writers, Doug Jung and Simon Pegg consider life after Trek. 🖖🏼 pic.twitter.com/ZH5flEmfEf

— Pegg News (@simonpegg) October 15, 2015


Star Trek Beyond is officially done shooting, as confirmed on Simon Pegg's Twitter account. But it's not actually coming to theaters until July 22, 2016, so in the meantime there are some interesting, spoiler-y set pics and videos from the Dubai shoot at TrekMovie.com if you want to see what's in store. Justin Lin directed.