Sequel Bits: 'Spectre', 'Kong: Skull Island', 'Resident Evil: The Final Chapter, 'Fifty Shades Freed'
Benedict Cumberbatch might look good in a tux, but he's not so sure he actually has what it takes to play James Bond. Good thing Daniel Craig's still going strong in these new Spectre spots and IMAX poster. After the jump:
Bridget Jones's Baby gets a 2016 due date from Universal
Disney Channel orders a Descendants TV movie sequel
Will James Foley also direct Fifty Shades Freed?
The Firefly cast would totally be willing to return for Season 2
Milla Jovovich shares a first look at a shot from Resident Evil 6
Tom Hiddleston says Kong: Skull Island will offer a fresh take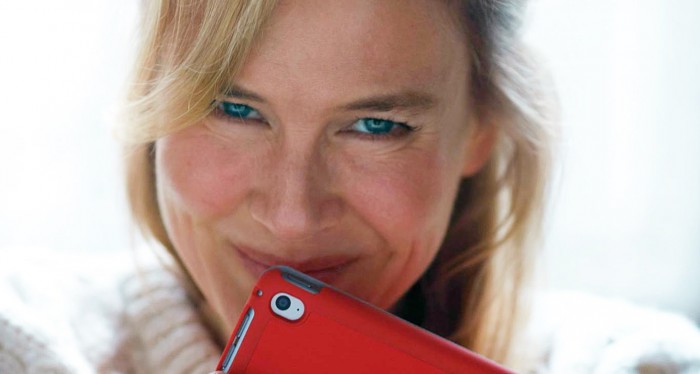 Universal has announced a due date for Bridget Jones's Baby. The romcom threequel will arrive September 16, 2016, against Sony's When the Bough Breaks. Renée Zellweger returns as the adorably awkward Bridget, and Colin Firth is back as Mark Darcy. Patrick Dempsey also joins the cast. Shooting is currently underway under director Sharon Maguire.
The Disney Channel's second-generation fairy tale spinoff Descendants was a big hit this summer, so of course a sequel is in the works. The network has officially ordered a script from Sara Parriott and Josann McGibbon, who penned the first film. The TV movie follows the adolescent children of Maleficent, Jafar, Cruella de Vil, and the Evil Queen, who must decide whether to follow in their parents' footsteps.
James Foley has been confirmed to direct Fifty Shades Darker, but is he also shooting Fifty Shades Freed? That seems to be the implication of this Instagram update from author E.L. James. The photo shows Foley and James along with her screenwriter husband Niall Leonard, who'd scripting the Fifty Shades of Grey sequels. And the tags "#FSD" and "#FSF" suggest they're talking about both films, not just Fifty Shades Darker.
Fifty Shades Darker is due out February 10, 2017 and Fifty Shades Freed on February 9, 2018. Dakota Johnson and Jamie Dornan will reprise their lead roles.
13 years after the first and only season of Firefly, its cast would still love to return for a Season 2. The actors said as much during a panel at last weekend's New York Comic-Con. Here's the recap from Variety:
"Full-time, please," Fillion said.
"Otherwise they would cast new people," Staite said.
"And nobody wants that," Torres added to thunderous applause.
Sadly, the odds of a Firefly Season 2 happening are no better now than they were in 2002. A Browncoat can dream, though.
Milla Jovovich has shared tons of photos from the set of Resident Evil: The Final Chapter, but this is our first look at an actual shot from the film. It doesn't reveal much — hey look, Alice still has great shoulders! — but it'll probably be a while before we get real footage, so enjoy this crumb for now.
Meanwhile, Jovovich's stunt double Olivia Jackson, who was critically injured on set last month, has now emerged from her medically induced coma. Cheers to Jackson, and here's hoping for a speedy recovery.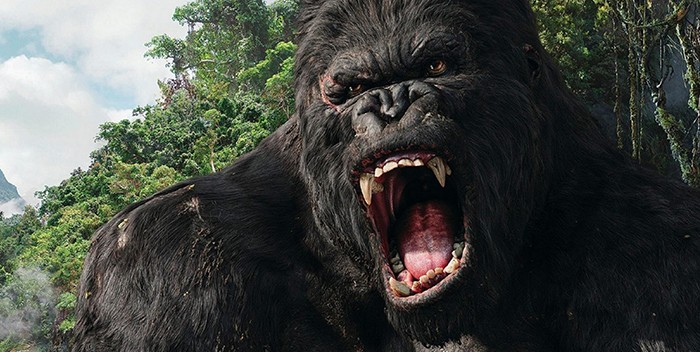 Kong: Skull Island won't just be another King Kong retread, according to star Tom Hiddleston. For starters, the setting is different. The story, too. He explains:
It's not set in the '30s. There's no movie director with a map. There's no out-of-work actress down on her luck. All of that stuff is respected, we're just trying to do something new with the myth because Kong is an icon of movies. I think he's someone people want to see again.
Hiddleston gushed about director Jordan Vogt-Roberts' vision for the movie, calling it "the most incredible, deeply imaginative context for [King Kong] to exist in." And he's more than thrilled to get a chance to play in it. "I'm excited to play an adventurer and a heroic protagonist," he said. "I've been excavating some dark material and it's time to lighten up a bit."
Kong: Skull Island starts shooting next week for release on March 10, 2017.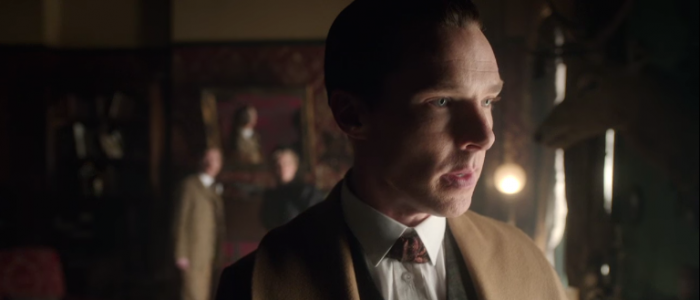 There are surely plenty of fans who'd love to see Benedict Cumberbatch step up as the next James Bond, but Cumberbatch himself is less convinced. "I can wear a suit and I can fight. I can raise my eyebrow but that's not what it takes to play Bond," he told the BBC.
Though Cumberbatch admitted it'd be "fun" to take on the role, he added that he thinks the producers will go in "different directions" with the casting. That said, he isn't ruling out the possibility completely: "Who knows?"
He's got his eyes on you, now feast your eyes on our exclusive #art! Reunite w/ the man behind the mask in #Spectre. pic.twitter.com/zDabOG8h4W

— IMAX (@IMAX) October 15, 2015
Looks like someone's ready for some trick-or-treating in the new IMAX poster for Spectre. Okay, so the skull mask is probably a reference to Mexico's Day of the Dead, rather than a costume for Halloween. But this guy has a license to kill. If he asks you for some free candy, you should probably just hand it over.
In other Spectre news, check out three more action-packed trailers for the 24th Bond movie. Spectre opens November 6 in the U.S.