'Fargo' Creator Developing X-Men Show 'Legion' For FX; 'Hellfire' Coming From '24' Producers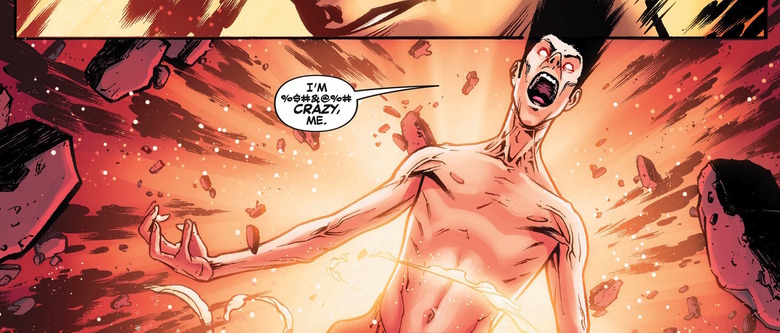 Like a pair of superpowered mutants putting aside their differences to fight for the greater good, Marvel and Fox are joining forces in the name of making some sweet small-screen dough. Two X-Men TV series are now in development: Legion at FX, with Fargo creator Noah Hawley; and Hellfire at Fox, with 24 alums Evan Katz and Manny Coto.
Learn more about the X-Men TV series after the jump.
Both Hellfire and Legion are rooted in X-Men comics by Chris Claremont, and both have Bryan Singer, Lauren Shuler Donner, Simon Kinberg, Jim Chory and Jeph Loeb on board as executive producers. Singer, Shuler Donner, and Kinberg are three of the driving forces behind the X-Men film franchise. Loeb is head of Marvel TV. Chory is an executive producer on Marvel TV's Daredevil, set up at Netflix.
Legion already has a pilot order from FX. Hawley will write the episode, as well as executive produce with Fargo's John Cameron. The TV project is based on the X-Men character of the same name, who in the comics is the mutant son of Professor Charles Xavier. Here's the logline for the show:
Since he was a teenager, David has struggled with mental illness. Diagnosed as schizophrenic, David has been in and out of psychiatric hospitals for years. But after a strange encounter with a fellow patient, he's confronted with the possibility that the voices he hears and the visions he sees might be real.
Legion was the focus of a recent Marvel Comics series called X-Men: Legacy that could potentially make for good source material for the series. In it, he tries to use his powers to help mutantkind while struggling to keep his many personalities under control. However, it's unclear which, if any, storylines from the comics the TV series will adapt.
Moving on to Hellfire, here's how the show is described:
Fox's "Hellfire" is set in the late 1960s and follows a young special agent who learns that a power-hungry woman with extraordinary abilities is working with a clandestine society of millionaires, known as "The Hellfire Club," to take over the world.
Patrick McKay and JD Payne will write the script and executive produce, and Katz and Koto will serve as showrunners. The Hellfire Club was recently depicted in 2011's X-Men: First Class, where they were the villains. Prominent members of the Hellfire Club in the movie included Sebastian Shaw (played by Kevin Bacon) and Emma Frost (played by January Jones).