Watch This: A Cello Cover Of "Where Is My Mind," Shot In Reverse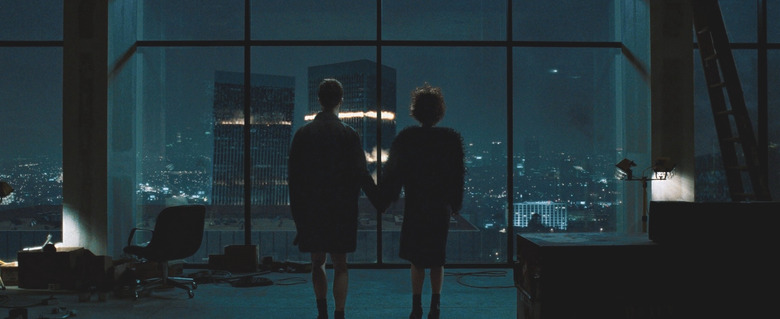 One of my favorite music cues from all of cinema is the ending of David Fincher's Fight Club. "Trust me. Everything's going to be fine," Edward Norton's character tells Marla Singer, as explosive charges blow and their surroundings start to come apart. The Pixies' "Where Is My Mind" roars to life in the background, and Norton intones, "You met me at a very strange time in my life." 
That song, with its stream-of-consciousness lyrics and its simple but poignant refrain, has always struck me as the perfect song to end the film with. In recent days, "Where Is My Mind" was used to great effect in an episode of the hit show Mr. Robot. 
Inspired by the song and its use in popular culture, I tried to tackle a unique rendition of it using my cello and looping. With vocalist Annie Jantzer, I shot a video featuring a reverse lip-sync of the song. This required the tedious process of recording the song in studio, filming it, reversing the audio, learning the reversed version, filming the music video in reverse, and then reversing the music video to obtain the final result. Was it worth it? Check out the final product after the jump.
You can buy this song and check out my cello EP at davechenmusic.com.