Richard Linklater Exits 'The Rosie Project'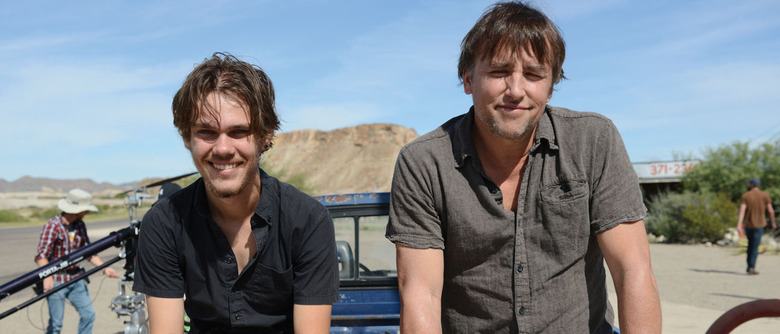 Earlier this week Jennifer Lawrence (The Hunger Games) dropped out of The Rosie Project. Now Richard Linklater (Boyhood), has followed her lead, leaving the Sony project without a star or director. Learn why Linklater exited The Rosie Project after the jump.
Linklater, coming off three Oscar nominations and the critical and financial success of Boyhood, was keen on collaborating with Lawrence. So when she left The Rosie Project, he did too. The romantic dramedy, adapted by Scott Neustadter and Michael Weber (The Fault in Our Stars), was scheduled to shoot later this year. Lawrence worked on X-Men: Apocalypse this summer and spring and is now, starring alongside Chris Pratt (Guardians of the Galaxy), filming Passengers. As reported by The Hollywood Reporter, the Oscar-winning actress needs a break.
The studio plans on finding replacements immediately, as The Rosie Project is a top priority for them. Phil Lord and Chris Miller (The Lego Movie) once circled the adaptation, before deciding to focus on other projects, like their Han Solo spinoff for Lucasfilm. They also wouldn't attach themselves to the project until Neustadter and Weber's script was completed, which as of this time last month, it wasn't. They're currently set to produce 23 Jump Street, The Lego Movie 2, and Ninjago for the big screen. Lord and Miller are also still involved in the hilarious second season of Fox's The Last Man on Earth.
The acclaimed bestseller focuses on Don Tillman, a genetics professor who may be on the spectrum. Driven by a need for companionship, Tillman launches The Wife Project — a questionnaire that should assist him in discovering a punctual, non-drinking, non-smoking lady of his dreams. Instead, he meets Rosie, a free spirit that fits none of his criteria but may turn out to be his perfect match anyway.
A free-spirited lady that helps change some square's life? We've never seen that story before... Kidding aside, I've heard the book is great. Linklater hasn't made many romances in his career, but Before Sunrise, Before Sunset, and Before Midnight are three of the most honest and beloved romantic films of the past 20 years. It's also been a few years since we've seen a major studio effort from Linklater. Boyhood was set up at IFC from the beginning, but his last "big" studio movie was the The Bad News Bears remake, one of his few missteps, which he still stands behind. Linklater makes a lot of movies, so the odds are he and Jennifer Lawrence will find another project to collaborate on.