Back To The Future Bits: News And Info In Advance Of October 21st 2015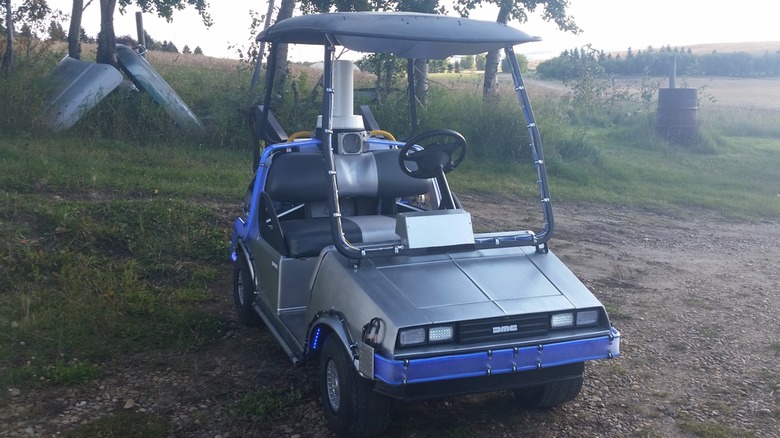 On /Film, we have Superhero Bits daily, Star Wars Bits and Sequel Bits a few times a week, and occasionally we'll run a TV Bits. Today we add a new one to the line, Back to the Future Bits. No, don't expect to see this round-up as a regular column, but with Back to the Future Day coming up next week (remember Marty and Doc arrived on October 21st, 2015) there are just too many news stories, announcements, and fun tidbits not to share with you. So today I present to you the first (and possibly only) edition of Back to the Future Bits. Here is what you can expect:
Writer/producer Bob Gale answers fan questions.
We get an update on Back to the Future: The Musical.
Christopher Lloyd and Michael J Fox tease a big announcement from Toyota coming on October 21st 2015.
Find out where you can get a Back to the Future Day t-shirt.
Claudia Wells reprises her role as Jennifer Parker for a Back to the Future short film showing what happened the night of October 26th 1985.
Find out how to recreate the Flux Capacitor cheaply with everyday materials.
Back to the Future series director Robert Zemeckis admits the movie wouldn't have been made today.
Bob Gale talks about what he got right and wrong about his Back to the Future Part II predictions, including the Cubs going to the 2015 World Series.
Listen/watch a rocking remix of Back to the Future by Eclectic Method.
And the header image is of a Back to the Future DeLorean time machine golf cart created for The Red Deer College 30th Annual Golf Classic.
All that and more, in Back to the Future bits. Hit the jump to 88 miles an hour to see some serious shit.
Back to the Future writer and Producer Bob Gale appeared on the Beyond The Marquee web show to answer Back to the Future questions for fans. One of the questions involved getting an update on the reported Back to the Future musical stage production:
It's kind of on hold right now, as we wait for my schedule, Bob Zemeckis' schedule and the schedules of Alan Silvestri and lyricist Glen Ballard to get back in synch. We are now thinking we might have this up and running in 2017. We want it to be right. We kind of had a false start before when we started moving forward. But when the musical comes out, be rest assured it will be great. We aren't going to release this just as a money grab.
Gale also explains why Michael J. Fox's version of the character had the puffy vest but Eric Stoltz' version did not, why we won't see the entire Eric Stoltz footage, why Biff became a bully, debunking the recent claim that Steven Spielberg and Universal could remake Jaws and Back to the Future and much more. You can watch the whole video Q&A above.
Back to the Future stars Christopher Lloyd and Michael J Fox sit down and talk about the predictions Back to the Future Part II got right, in a video that is a lead-up to some big announcement from Toyota on Back to the Future Day (October 21st, 2015). As you may remember, Hill Valley has a Statler Toyota, and thats where Marty McFly got his 4x4 truck at the end of the first film. So it seems like Toyota has gotten the participation of Lloyd and Fox for a futuristic Back to the Future-type tie in. Now if only they would announce they are got the rights to build a new version of the DeLorean.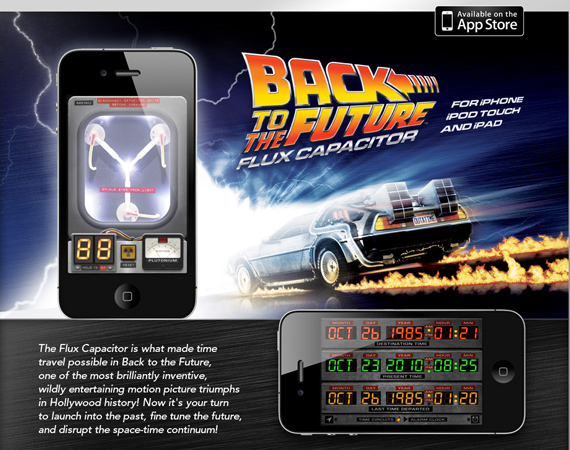 And speaking of Back to the Future Part II predictions, producer/writer Bob Gale also talked with The Hollywood Reporter about all of the predictions the film made for 2015. The one thing he could have never predicted: the smartphone.
It's the Swiss Army Knife of today. The fact that everyone can have one device that's a computer, that's a camera, that's a recording device, that's a calculator, that's a flashlight ... we didn't think of that. I would have bet that the flat-screen TV and the Skype-like communication — I would have put money that we would have that.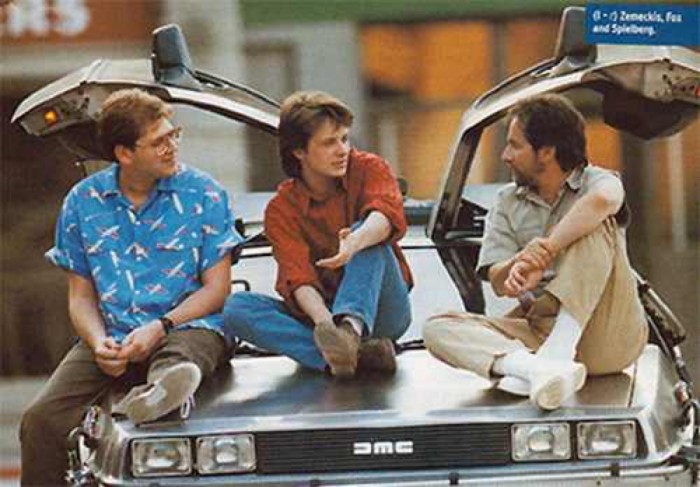 Back to the Future series director Robert Zemeckis admits the movie wouldn't have been made today. The filmmaker told Yahoo Movies:
Sadly, I don't think anyone would make that film today. I don't think the audience would understand it or have the interest in seeing that movie. I mean a lot of people would but it would never become the number one box office hit of the year.I think that what's happened is that films have fallen into slots or categories. One of the things that's unique about BACK TO THE FUTURE is that back in the days when we had video rental stores they never knew what shelf to put it. They didn't know if it was a comedy or should be in the science fiction section or the period movie section. They didn't know where to put it and that's what makes it unique and what gives it such longevity. But it's very difficult for audiences nowadays to spend their money to see something if they don't already know exactly what it's going to be ahead of time.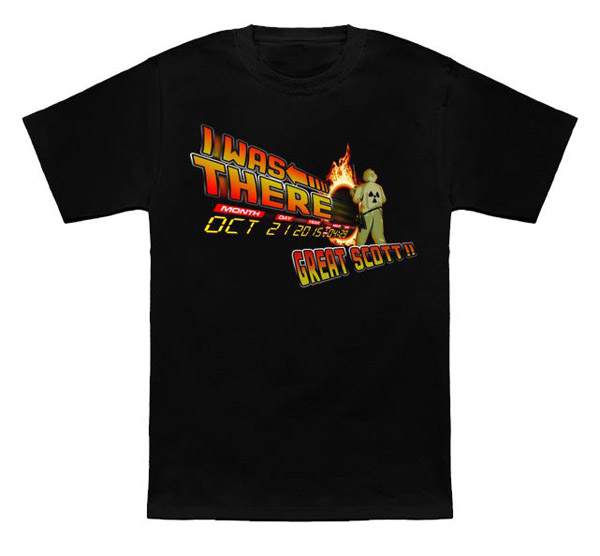 NeatoShop is selling a t-shirt celebrating Back to the Future Day.
We're Going Back, the upcoming Back to the Future celebration, has imagined a scene after the ending of Back to the Future. They have filmed Marty McFly's camping trip with Jennifer Parker (Claudia Wells reprising the role from the first film). It's kind of cool, but also a bit creepy as it almost feels like the start of a porno. And while Claudia Wells looks fantastic for someone 30 years older, something feels weird about her appearing in this short. Either way, still fun to watch.
The video game Rocket League is introducing an official Back to the Future DeLorean Time Machine car pack to celebrate Back to the Future Day.
Available in the "Back to the Future Car Pack," the DeLorean Time Machine will retail for $1.99 USD or its regional equivalent starting October 21!
The DIY Prop Shop shows how to make a low-budget version of the flux capacitor from Back to the Future. You can do it to, just follow the instructions to turn a cardboard box, spray paint, spark plug cables, rope lights, and more into a recreation of Doc Brown's time-traveling device.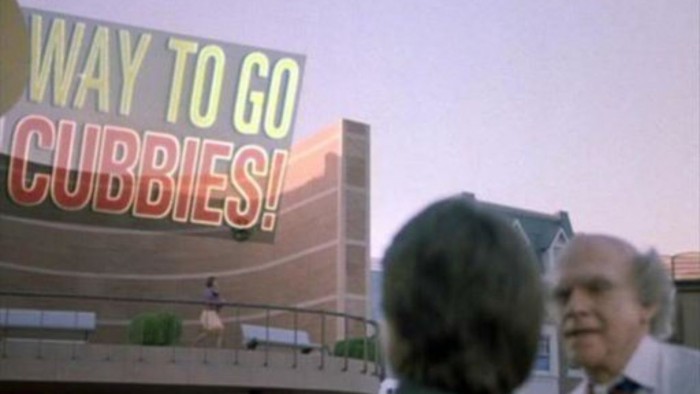 The Chicago Cubs are going to their first World Series in 70 years, which was predicted in Back To The Future Part II. But Back to the Future screenwriter Bob Gale says his prediction was pure luck:
"I thought, 'Okay, let's come up with one of the most unlikely scenarios we can think of," Gale told the Chicago Daily Herald, referring to the Cubs' cinematic World Series victory, which he penned with the help of director Robert Zemeckis. But now, that jape is on the verge of being true—nearly, anyway, since the MLB's schedule means that a potential Cubs championship couldn't take place exactly on October 21, 2015, the day Marty McFly arrives in the future—suggesting that Bob Gale is secretly a time traveler, or maybe that the God of Baseball just enjoys conspiracy-minded Facebook posts.
But maybe the Cubs ended up winning this week because a few time travelers were in attendance?
Doc and Marty are here!! #LetsGo @Cubs pic.twitter.com/AoqyCNMlgN

— South Bend Cubs (@SBCubs) October 12, 2015
Note: This South Bend Cubs photo of Doc and Marty is actually from a Chicago Cubs game, but it was just tweeted by their minor league affiliate.
We've featured film remixes by Eclectic Method many times in the past on this site. Their latest creation is, you guessed it, a rocking remix of Back to the Future.
And I leave you with an infographic from Halloween Costumes showing all the costumes Marty McFly and Doc Brown wore in the Back to the Future films: