Josh Gad Is Writing A Gorgeous George Movie For WWE Studios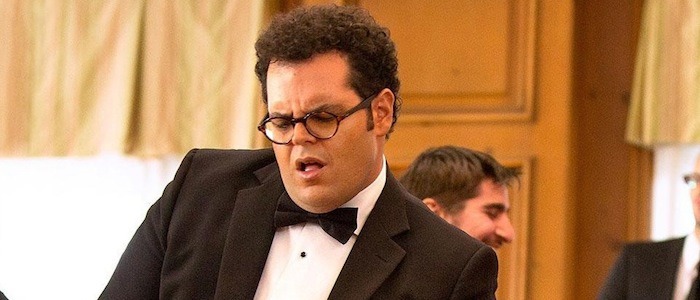 Here is a collection of proper nouns that you didn't think you'd see in a sentence today: Josh Gad is writing a biopic about influential wrestler Gorgeous George for WWE Studios. Gad is typically known for acting. WWE is typically known for schlocky genre movies. Gorgeous George, while certainly an interesting figure, doesn't seem to be demanding a movie biography of his life. But here we are.
Hit the jump for details on the new Gorgeous George movie.
The news comes us to via Variety, who reports that Gad is penning the movie alongside his writing partner Ryan Dixon. WWE Studios will co-develop the project alongside Great Point Media. The film will be titled, rather appropriately, Gorgeous George, although one imagines that is subject to change.
Born in 1914, George Wagner began his professional wrestling career as a teen, fighting at local carnivals to support his family. By the early '40s, he had adopted the nickname "Gorgeous George" and would enter the ring wearing gaudy outfits and outrageous hairstyles, taunting his opponents and the crowds alike with his flamboyant behavior. Gorgeous George would let the hatred of the crowds fuel his performances and he became an impressive showman. His bigger-than-life personality made him a huge star in the early days of television and he single-handedly made the ringside personalities at a wrestling match just as important as the physicality in the ring.
Cultural icons like Muhammad Ali and James Brown have cited him as an inspiration for their brash, outspoken public personas. For better or worse, Gorgeous George paved the way for how many modern sports figures and celebrities carry themselves in the public eye.
Although Josh Gad is an omnipresent figure at the multiplex (he was in The Wedding Ringer and Pixels earlier this year), he doesn't have any feature screenwriting credits to his name. While it's easy to make jokes about the singing snowman from Frozen trying his hand at writing a "serious" movie, we'll just go ahead and assume that he was hired for a reason. After all, Gad surely has ambitions beyond voicing a character in the Angry Birds movie. He's playing Roger Ebert in Russ and Roger Go Beyond next year! He was nominated for a Tony Award for his work in The Book of Mormon! Sure, he may be playing a talking/singing household implement in the upcoming Beauty and the Beast, but let's not pigeonhole the guy as "actor who sings for things that normally cannot sing in Disney movies" quite yet.
There is no writer or release date attached to Gorgeous George, but watch this space. If this becomes a movie worth following, we'll keep you in the loop.