Jeff Goldblum, Bryan Cranston And More Join Wes Anderson's Stop-Motion Dog Movie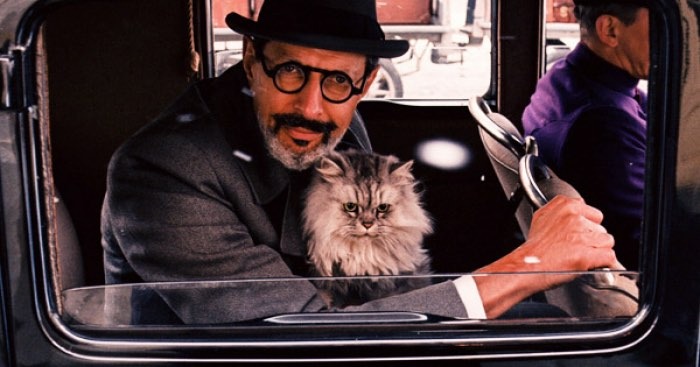 There's been speculation that Wes Anderson hates dogs, based on the various horrible fates that have befallen Man's Best Friend in his movies. But would a guy who hates dogs plan to make an entire stop-motion animated movie about them? Presumably not.
And he certainly wouldn't cast the likes of Jeff Goldblum, Bob Balaban, Edward Norton, and Bryan Cranston to voice them, as has just been reported. Find out about the Wes Anderson stop-motion film casting after the jump. 
Nerdist learned about the Wes Anderson stop-motion film casting from Goldblum himself, who spilled the beans at a recent jazz performance. (Yes, he is a jazz musician, and he has a weekly show with his band The Mildred Snitzer Orchestra in Los Angeles.) The actor revealed that he, Balaban, Norton, and Cranston would play a pack of dogs in the new film.
He also said the project would be "Japanese-inspired," but since he didn't elaborate further we're not sure exactly what that means. Further details on Anderson's stop-motion film, like the plot, have not been revealed. The dog movie is a separate project from the Vittorio De Sica-inspired one he mentioned in 2014.
Goldblum, Balaban, and Norton have all worked with Anderson multiple times already, including on his most recent release The Grand Budapest Hotel. That one saw Goldblum's character mourning the death of his cat, so maybe felines have replaced canines as Anderson's victimized creature of choice.
Only Cranston is new to the Anderson family. But given the warmth and easygoing sense of humor he's displayed when not playing megalomaniacal meth kingpins, he should fit right in.
The new project marks Anderson's first full-length stop-motion-animated feature since 2009's Fantastic Mr. Fox. However, it's not his first return to the medium since then. He directed a stop-motion commercial for Sony in 2012, and even featured a stop-motion action sequence in the mostly live-action The Grand Budapest Hotel.