'War For The Planet Of The Apes' Enlists Steve Zahn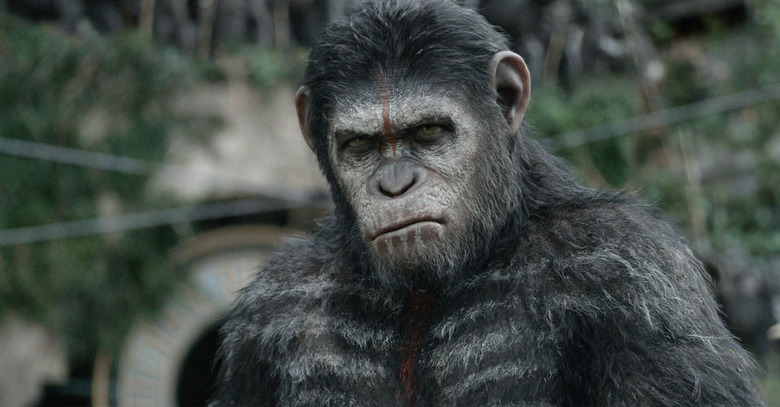 War for the Planet of the Apes has enlisted two new human characters in recent months, to be played by Woody Harrelson and Gabriel Chavarria. So it seems only fair to bring another ape in as well. Steve Zahn has boarded the next installment of the sci-fi franchise as an ape, joining Andy Serkis as Caesar.
Get more details on the Planet of the Apes Steve Zahn casting after the jump. 
Matt Reeves, who helmed Dawn of the Planet of the Apes, will return to direct War for the Planet of the Apes from a script he co-wrote with Mark Bomback. Rick Jaffa and Amanda Silver are producing with Dylan Clark and Chernin Entertainment, and Mark Roybal is overseeing for studio 20th Century Fox.
Harrelson is playing a human villain called the Colonel, while Chavarria's role has been likened to that of James Franco's in Rise of the Planet of the Apes. Zahn will put in a mo-cap performance as a new ape character. Otherwise, plot details on the next Apes movie are being kept under very close guard.
Reeves has, however, spoken in broad terms about what's next for Caesar:
As this story continues, we know that war is not avoided by the end of DAWN. That is going to take us into the world of what he is grappling with. Where he is going to be thrust into circumstances that he never, ever wanted to deal with, and was hoping he could avoid. And now he is right in the middle of it. The things that happen in that story test him in huge ways, in the ways in which his relationship with Koba haunts him deeply. It's going to be an epic story. I think you've probably read that I sort of described it where in the first film was very much about his rise from humble beginnings to being a revolutionary. The second movie was about having to rise to the challenge of being a great leader in the most difficult of times. This is going to be the story that is going to cement his status as a seminal figure in ape history, and sort of leads to an almost biblical status. He is going to become like a mythic ape figure, like Moses.
Zahn will be heard as Thunderclap the pterodactyl in Pixar's The Good Dinosaur this fall. He'll also be seen in the drama Captain Fantastic and Adam Sandler's Netflix movie Ridiculous 6. War for the Planet of the Apes shoots this fall in Vancouver for release on July 14, 2017.
[Source: TheWrap]