Everything We Know About 'Mr. Robot' Season 2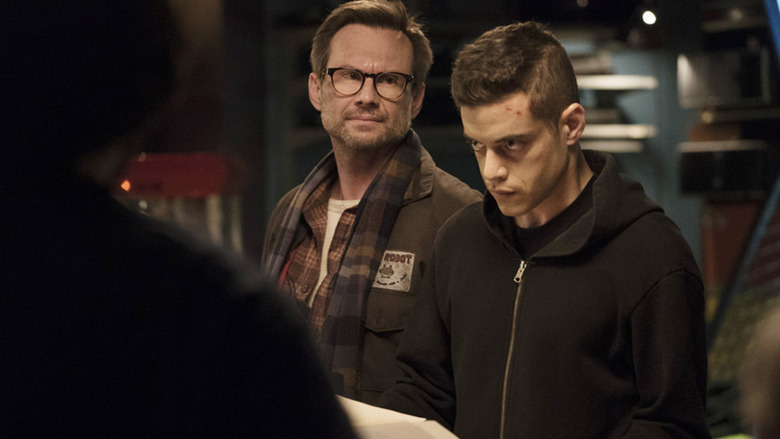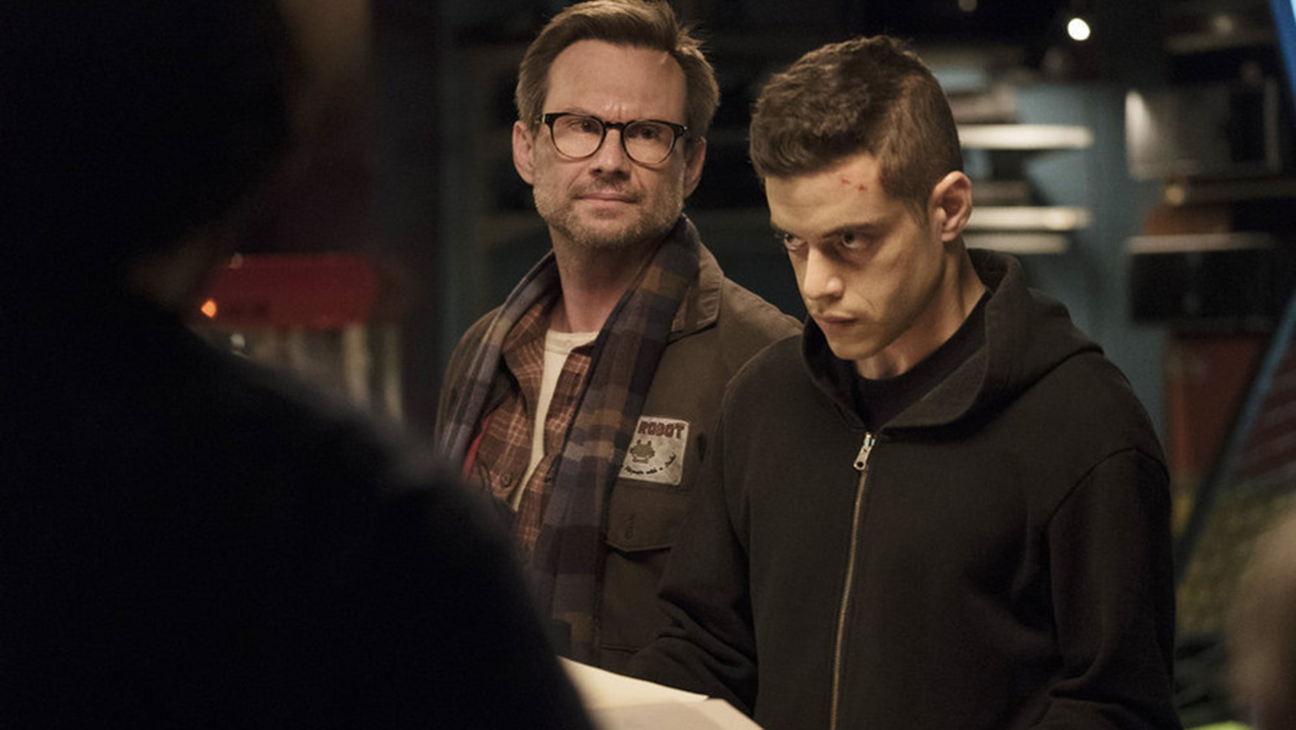 Mr. Robot was one of my favorite television shows of this year. From the series' surprise twists and turns, to the interesting framing and composition, to the almost up-to-the-minute commentary on our modern world, to the refreshingly accurate look at computer systems and hacking. Sure it didn't always hit a home run, and I think a lot of us saw that last twist coming a mile away, but it did so many things right. I'm excited to the see where the story goes in the second season, especially now that "the cat is out of the bag".
Mr. Robot creator Sam Esmail and some of the cast appeared at New York Comic Con over the weekend, and revealed some information on the second season. We also take a look at some of the previous quotes from Mr. Esmail and cast, as well as some rumors (including when we might expect to see the second season premiere). Hit the jump to find out what was revealed.
"#WeArefsociety. We are finally free." #MrRobot #NYCC pic.twitter.com/sDvLrb9hBi

— Mr. Robot (@whoismrrobot) October 9, 2015


Spoiler Warning: This post will completely spoil surprises and twists from the already aired first season of Mr. Robot. If you haven't seen the show, I strongly suggest against reading.The following bits come from the Mr. Robot panel at New York Comic Con 2015:
Esmail promises that the second season will "get really f***ing dark," which is a crazy claim considering how dark the first season already was. Elliot actor Rami Malek said that Esmail has already warned him that tackling the second season is "gonna be tough," something that he never said when making the first season. We can only speculate what "really f***ing dark" means at this point, but I'm guessing it will be crazy.
Christian Slater will return for season 2 reprising his role as Mr. Robot aka Edward Alderson. Yes, season one saw the character revealed as Elliot's long dead father, now a figment of his son's troubled mind, but it looks like Mr. Robot will return somehow. This could either be accomplished through flashbacks or Elliott might still be seeing his alter ego show up regardless of now being aware that he is not real.
We should learn more about Elliot's relationship with his sister and follow fsociety member Darlene, and how that relationship fits in with the origins of the now infamous hacker group fsociety.
Some critics have complained that parts of the show feel ripped from other great works (Fight Club, The Social Network, the work of Stanley Kubrick in particular) but showrunner Sam Esmail defended his creative inspirations "Who cares? Those are great f***ing movies. Compare me to great movies, I love it. ... I rip off every movie and TV show I ever watch. I'll have to send you my library." So we shouldn't expect the pop culture inspirations to stop short in the second season.
And some rumors not coming out of the New York Comic Con panel:
The upcoming season is rumored to explore what happened to Elliot during the three days when the hack was being executed, which should answer some questions we have. Series creator Sam Esmail has said that there is a different world that Elliot enters when the season starts and that it was this canvas that he really wanted to explore. He really wanted to explore the idea of what would happen if Elliot was able to set the world in chaos.
One storyline we can expect to continue in the second season revolves around White Rose, the enigmatic Dark Army hacker played by BD Wong whose six minutes of screen time in the entire first season seems to be setting up something much bigger. Wong told Vulture that White Rose will be playing "what appears to be two sides of this complicated coin" in second season.
"It's the whole idea of, who is who? Elliot is asking himself, "Who are you?" and at the same time, "Who am I?" In some cases, they turn out to be the same thing. What Sam is starting is some kind of an exploration of an even deeper understanding of that identity. There is some reason why Whiterose is the creature that she is. There is a reason none of us yet know. Sam probably does. And that reason would have to do with the understanding of self-identity, or someone else's perception of someone's identity."
Series creator Esmail has spoken about the teaser end credits scene (embedded above) from the first season in the past. Here is a quote from Deadline:
"Because fsociety in essence succeeded, I wanted to let audiences know that there wasn't necessarily a victory, rather something larger at play." ..."There are chess movies higher up, higher than the biggest conglomerate on the planet. I wanted the looming threat of something more devious."
Tyrell Wellick's (Martin Wallstrom) wife Joanna (Stephanie Corneliussen) motivations may have been "a little murky" in the first season, but this season, but Esmail has promised "they will get clearer next season" saying "We'll see her rise."
Mr Robot Season 2 is rumored to premiere in June or July of 2016, which might make sense considering the first season premiered on USA Network on June 24 2015.