'Gotham' Season 2 Casts Paul Reubens As Penguin's Dad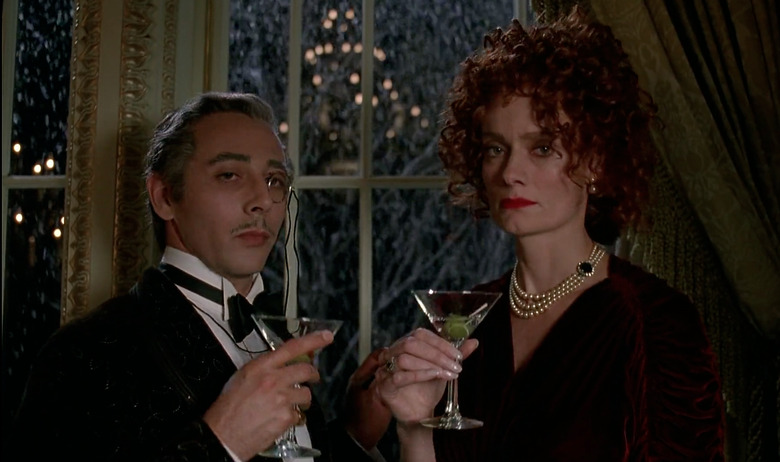 Paul Reubens is coming (back) to Gotham City. The Pee-wee Herman actor will appear in Season 2 of FOX's Batman prequel Gotham as Penguin's father — the same role he played 23 years earlier in Tim Burton's Batman Returns.
Robin Lord Taylor stars in Gotham as Oswald Cobblepot, a.k.a. the Penguin, and Carol Kane has a recurring role as his mother Gertrude. Read the Gotham Paul Reubens casting announcement after the jump. 
Taylor shared the big news at the show's New York Comic-Con panel today. Here's the pertinent quote (via EW):
So we're all familiar with Oswald's mother, the fabulous, fabulous Carol Kane. We don't know a lot about his father... We just found out that I do have a father. And he will be showing up very soon, and he will be played by none other than Paul Reubens, a.k.a. Pee-wee Herman! He's playing my dad! What! The! Hell!
The site adds that Taylor "was so excited actress Erin Richards (who plays Barbara on the show) grabbed his name card and fanned him with it while the audience cheered." Aww. He later carried that excitement over to Twitter, even sharing a family portrait:
Big news: Paul Reubens will be playing Penguin's father in @Gotham. Unreal. I have the best tv parents. Legends. pic.twitter.com/45v6iiks4y

— Robin Lord Taylor (@robinlordtaylor) October 11, 2015
In Batman Returns, Tucker Cobblepot and his wife Esther are members of Gotham's upper crust. Unable to accept their deformed infant son Oswald, they abandon him to the sewers to die. Instead, he washes up at the Gotham Zoo, where he is taken in by penguins.
The exact nature of Oswald's relationship with his father in the Gotham mythos is not yet clear. But given A) Oswald's twisted personality, B) Oswald's uncomfortable relationship with his mom, and C) the fact that this is a superhero saga, where pretty much no one has a healthy relationship with their parents, it's probably safe to bet we're in for one weird family reunion.
Reubens played a different Bat-character, Bat-Mite, in the animated series Batman: The Brave and the Bold. In addition, he got his own superhero role in the 1999 genre spoof Mystery Men, where he played the flatulent Spleen. He recently wrapped Pee-wee's Big Holiday, which hits Netflix next year.