'The Magicians' Trailer: SyFy's Fantasy Adaptation Throws Down Some Collegiate Magic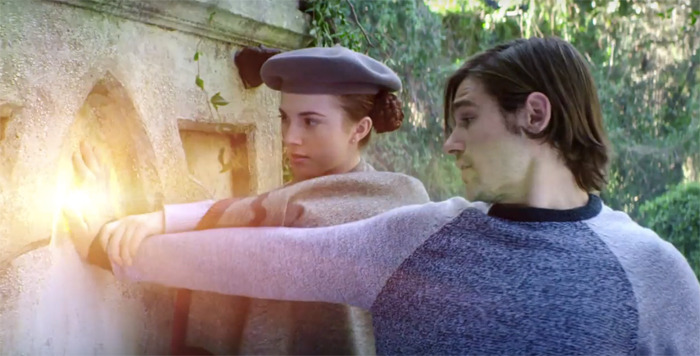 We may receive a commission on purchases made from links.
While the Harry Potter franchise may have allowed audiences to escape into a magical world full of witches, wizards, and all sorts of magical creatures, the one thing the film was missing was an uppity New York setting – though that should be rectified with the American-set spin-off Fantastic Beasts and Where to Find Them in 2016.
Thankfully, SyFy's new series The Magicians, an adaptation of Lev Grossman's bestselling fantasy novel of the same name (the first in a trilogy), delivers on what was lacking in the Harry Potter franchise. It tells the story of Quentin Coldwater, a brilliant grad student who enrolls in Brakebills College for Magical Pedagogy, a secret upstate New York university specializing in magic.
Watch a new The Magicians trailer straight from New York Comic-Con below!
Here's the new trailer for the forthcoming series from YouTube (via Variety):
For those unfamiliar with the novels, here's the first book's official synopsis from Amazon:
Like everyone else, precocious high school senior Quentin Coldwater assumes that magic isn't real, until he finds himself admitted to a very secretive and exclusive college of magic in upstate New York. There he indulges in joys of college — friendship, love, sex, and booze – and receives a rigorous education in modern sorcery. But magic doesn't bring the happiness and adventure Quentin thought it would. After graduation, he and his friends stumble upon a secret that sets them on a remarkable journey that may just fulfill Quentin's yearning. But their journey turns out to be darker and more dangerous than they'd imagined.
Judging by this trailer, I'm not sure how this didn't end up on The CW or MTV, because it has that intentionally young-skewing style that makes it feel like it's trying to make itself seem hip to those who haven't read the books. While the upscale setting isn't entirely a turn-off, it does seem to make the story a little less accessible than something like Harry Potter. But The Magicians could just be different enough to set itself apart and get some new fans.
Jason Ralph (A Most Violent Year, Aquarius) has the lead role of Quentin Coldwater, while the rest of the cast includes Stella Maeve (Chicago P.D.), Hale Appleman (Teeth), Arjun Gupta (Nurse Jackie) and Summer Bishil (Towelhead, Lucky 7).I Origins and Another Earth director Mike Cahill directed the pilot for the series from a script from John McNamara (Aquarius) and Sera Gamble (Supernatural). The Magicians will debut on SyFy sometime in January of 2016. If you want to see more, you can watch the first trailer for the show right here.
Anyone out there interested in The Magicians?