Dark Horse Teams With 20th Century Fox For 'Avatar' Comic Book Series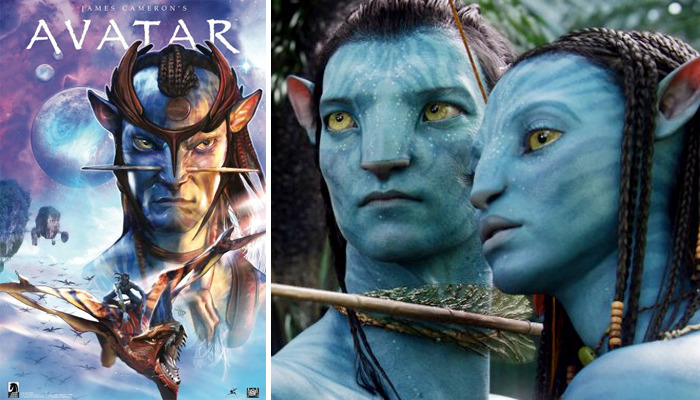 It's been nearly six years since James Cameron brought his blockbuster sensation Avatar to theaters, and fans have been patiently waiting for the sequels to begin hitting the big screen. Sadly, we've still got a little over two years before the first of three sequels arrives in the winter of 2017. But a new partnership should help hold fans over.
At New York Comic-Con this weekend, Dark Horse Comics announced a new deal with 20th Century Fox to create an Avatar comic book series with a variety of "new storylines from the past, present and the future world of Avatar."
Dark Horse made the announcement Friday morning at their NYCC panel (via THR) with a quick video featuring director James Cameron on the motion capture stage of Avatar 2. Here it is:
If for some reason, you don't have 30 seconds to spare today, here's what Cameron said:
Here at Lightstorm Entertainment, we're in the midst of a massive undertaking, three new feature films that will take you back to the world of Avatar and reveal more of the mysteries and wonders of Pandora. But even with three sequel in the works, we still have more stories we want to tell. So Lightstorm will be working in partnership with Dark Horse Comics to reveal new storylines from the past, present and the future world of Avatar. Fly with me, and we look forward to welcoming you back to the world of Pandora.
Aside from that cheesy "fly with me" line at the end, this partnership does sound like it has some potential for cool stories that help fill out the mythology of the planet Pandora. Especially for the Na'vi, an alien species that fans only know so much about based on the first movie. Dark Horse president Mike Richardson adds the standard publicity fluff:
"James Cameron is one of the film industry's greatest talents. His films, always on the cutting edge technologically, feature rich characters and amazing worlds, a fact reflected in Avatar's status as the all time box-office champion. We couldn't be more excited about working with James and his team at Lightstorm to expand the breathtaking world of Pandora."
This isn't the first time Dark Horse has teamed with James Cameron since they've also published comics based on Aliens, Terminator and The Abyss. However, the world of Avatar seems to give them much more freedom than they've ever had before, as far as the broad range of narratives they can tell with this new comic book series.
And for fans looking for hints of what to expect in Avatar 2, or even Avatar 3 or Avatar 4, these comics may introduce new characters or settings that we'll see pop up in the sequels. We'll just have to wait and see, especially since there's no release date for the comics yet. In the meantime, next year we can also look forward to a traveling Avatar exhibition that will take fans to the world of Pandora.