'John Wick 2' Will Not Kill Another Adorable Puppy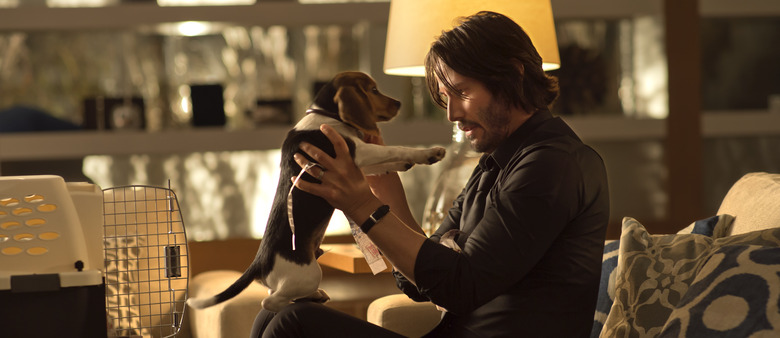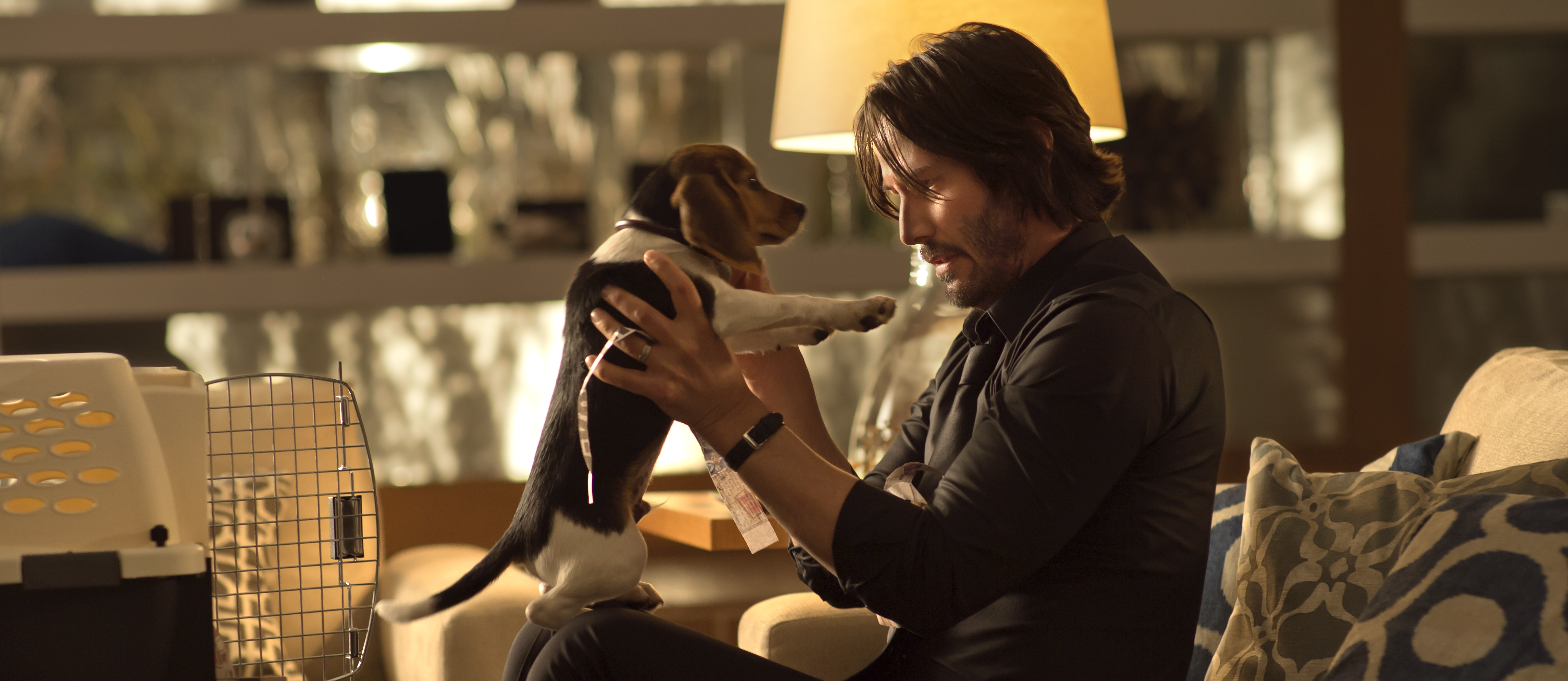 When a dog is killed in a movie, it's generally a cheap ploy to elicit emotion. John Wick, on the other hand, earns your angst. The lovable beagle is only in the movie for 10 or 15 minutes, but when it's killed off, it means something to both the narrative and the titular character. After the jump, learn why, thank God, John Wick 2 will not kill another adorable puppy.
Keanu Reeves (The Matrix) is currently busy promoting Eli Roth's Knock Knock, an enjoyably goofy home-invasion movie, and over the past week he's been sharing details regarding John Wick 2.
[Director] Chad Stahelski and the writer, Derek Kolstad, they've really listened to what people have enjoyed about the work and how they speak about it. So there's definitely that influence of the other world, the Continental world, the look, the feel, what it is about the movie, and what made people like it is definitely being paid attention to and the world opens up in this chapter.
The world-building in John Wick is definitely one of the film's charms. Sometimes showing too much of a good thing is a danger, but Kolstad's script for the first film is so clever and well-structured it's doubtful he'll fumble depicting more of the world Wick inhabits. There's room for more characters, more of the Continental, and the rest of New York — where the sequel, like the first film, will take place.
Just as compelling as the world of John Wick is the character himself. In a lot of action movies, like the Taken films, the drama is paper-thin filler to get to the action sequences. In John Wick, the filmmakers and Reeves genuinely make us care for this guy avenging his dog and his loss of a second chance. The emotional stakes are taken just seriously enough. Speaking to Collider, Reeves claims the sequel won't throw all the drama out of the window.
I don't know if it's to top that emotional hit, but it's certainly to have an emotional hit like, "Why tell the story? Why do we need to do this again? How do we do that without doing another dog?" So we speak about John Wick, the next chapter, and what is that emotional hook, what is that? So I think we have a good idea of that.
When John Wick 2 comes out in the next year or so, don't worry, dog lovers, because John Wick isn't going to let another pup die on his watch. The sequel starts principal photography at the end of this month.