LOL: What If James Spader's 'The Office' Character Became Ultron Instead?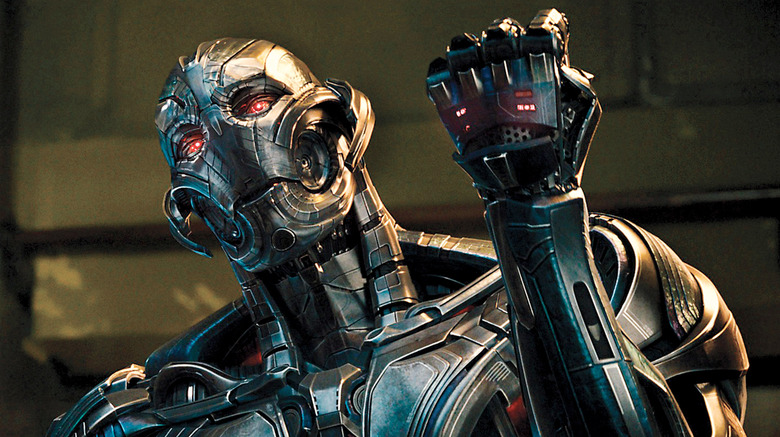 Even though NBC's comedy series The Office faltered in the seasons that followed the departure of Steve Carell, one of the most peculiar and entertaining characters to arrive during this time was replacement boss Robert California, played masterfully by James Spader, who went on to become the titular villainous artificially intelligent robot in The Avengers: Age of Ultron.
But what if instead of recording all-new dialogue for the movie, Marvel Studios decided to just use lines delivered by Spader as Robert California? The result is an incredible mash-up where Robert California as Ultron may make the comic book villain a little more menacing that the real thing, mostly because you have no idea what the hell he's talking about half the time.
Here's the mash-up Ultron California from Red Letter Media:
By using Robert California's dialogue from The Office, the villain Ultron turns into a sort of drunk, insulting philosopher, who somehow isn't too far removed from what the real version of him ended up being in the movie.
You might think it's easy to take dialogue from The Office and just overlay it on top of footage from The Avengers: Age of Ultron, but it's how the reaction shots are cut along with what Ultron is "saying" that makes this video all the more hilarious, especially in the finale when he shares some final thoughts with Vision before being destroyed.
But for me, the best part of this clever little edit is when Iron Man, Captain America and Thor confront Ultron on that ship in South Africa and that amazing "I'm the f*cking lizard king" line comes out. That's just brilliant editing right there. If you're craving some more of Robert California's best moments from his time on The Office, you can't go wrong here.