Marvel Phase 4 Movies Dated, Black Panther And Captain Marvel On The Move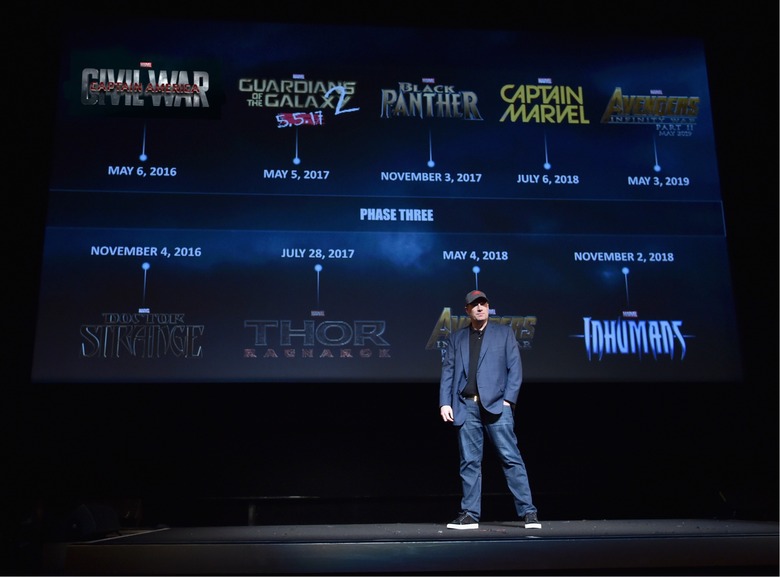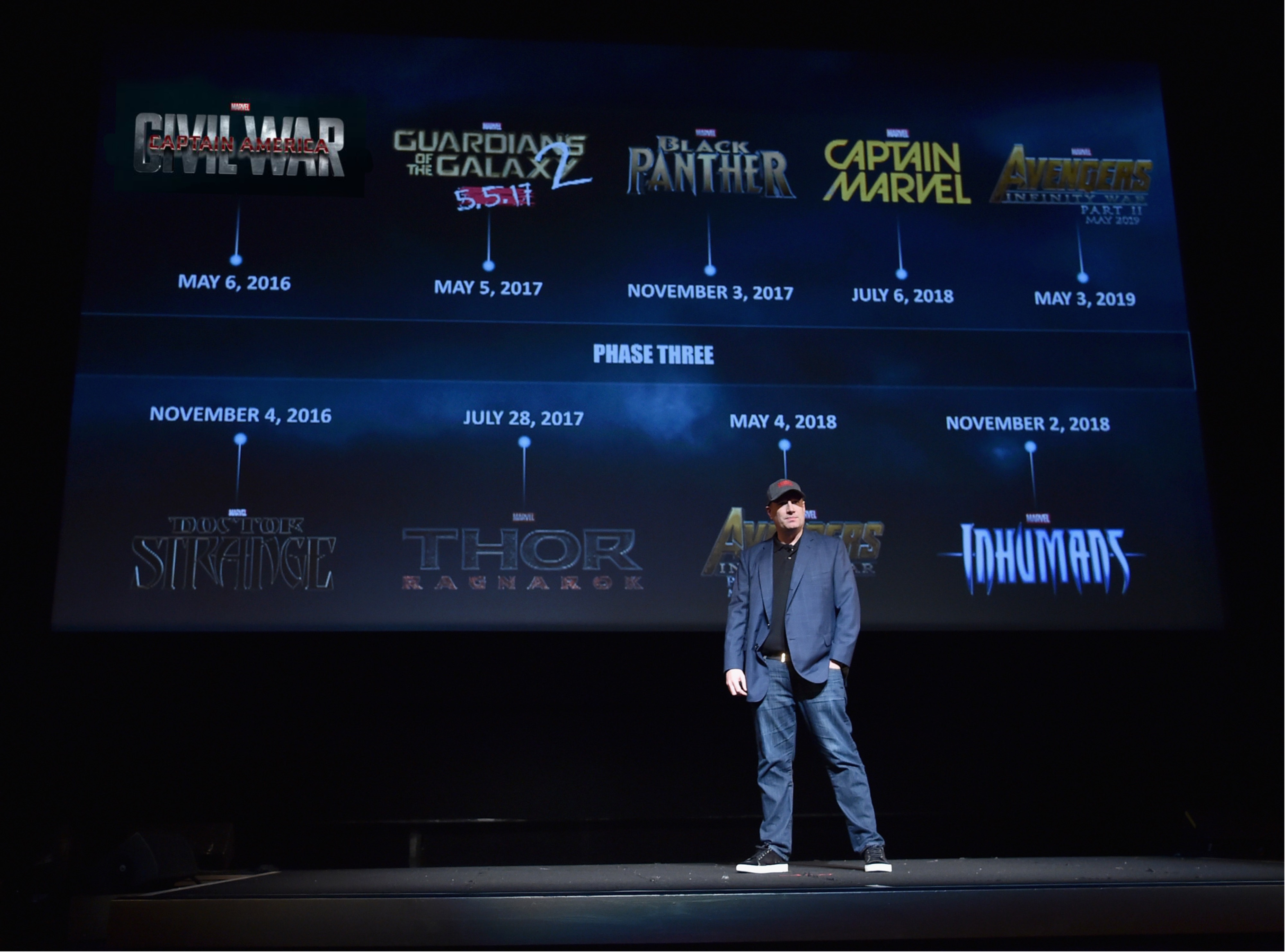 Marvel Studios made some pretty big Phase Three announcements this morning. Ant-Man is getting a sequel starring The Wasp, forcing Black Panther and Captain Marvel to shift their dates. In addition, Marvel has announced three Phase Four films for 2020. Learn more about the Marvel Phase 4 movies after the jump.
As I noted before the jump, Marvel Studios has announced an Ant-Man sequel titled Ant-Man and the Wasp for 2018. Read more about that here. Ant-Man's second adventure will lead to a couple of other films changing their dates, with Black Panther moving up and Captain Marvel moving down.

Here's how Ant-Man and the Wasp is shifting Marvel's schedule:
Black Panther will be moving from the Ant-Man 2 date of July 6, 2018 to February 16, 2018
Captain Marvel will hit theaters later now, going from November 2, 2018 to March 8, 2019
This makes sense as Black Panther seems to be much further along in development than Ant-Man and the Wasp or Captain Marvel. In addition to having already cast star Chadwick Boseman as Wakandan leader T'Challa, a.k.a. Black Panther, the film is also in serious talks with writer Joe Robert Cole and is rumored to be eyeing directors like F. Gary Gray.
The other films for Marvel's Phase Three include Captain America: Civil War on May 6, 2016, Doctor Strange on November 4, 2016, Guardians of the Galaxy Vol. 2 on May 5, 2017, the untitled Spider-Man film on July 28, 2017, Thor: Ragnarok on November 3, 2017, Avengers: Infinity War Part I on May 4, 2018, Avengers: Infinity War Part II on May 3, 2019, and Inhumans on July 12, 2019.
In addition to the release date changes above, Marvel has decided to stick their flag in three Phase Four dates: May 1, 2020, July 10, 2020, and November 6, 2020. We don't know what films will be released on these dates as its further off than we can even speculate about at this time.
Anyone have any guesses as to which comic book properties the three 2020 Marvel Phase Four movies could be based on?