LOL: Watch Conan's 'Steve Jobs' Parody 'Michael Dell'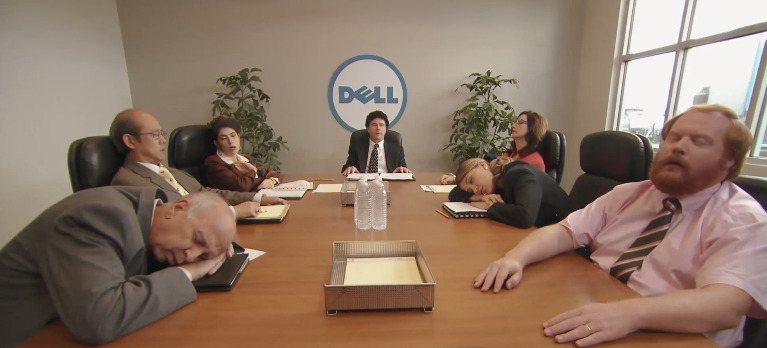 This weekend brings the premiere of Steve Jobs, starring Michael Fassbender as the iconic co-founder of Apple. But not all tech company CEOs are quite so revered. In last night's episode, Conan unveiled its own tech biopic, Michael Dell, about a boring, indifferent founder who offers inspiring slogans like, "Don't think different. Think same." Watch the Steve Jobs parody Michael Dell after the jump.
Just so we're clear: Yes, Michael Dell is a real person. No, we have no idea if he's anything like the guy in the trailer. And while Conan is obviously taking a jab at Dell's relative uncool, I can personally attest that it's possible for Dell and Apple to co-exist harmoniously. As I type this, I'm looking at a Dell monitor hooked up to a MacBook Air. Hey, not all of us can afford a 27-inch Thunderbolt display.