Sequel Bits: 'Spectre', 'The Hunger Games: Mockingjay', 'Star Trek', 'xXx 3', 'Bad Boys 3'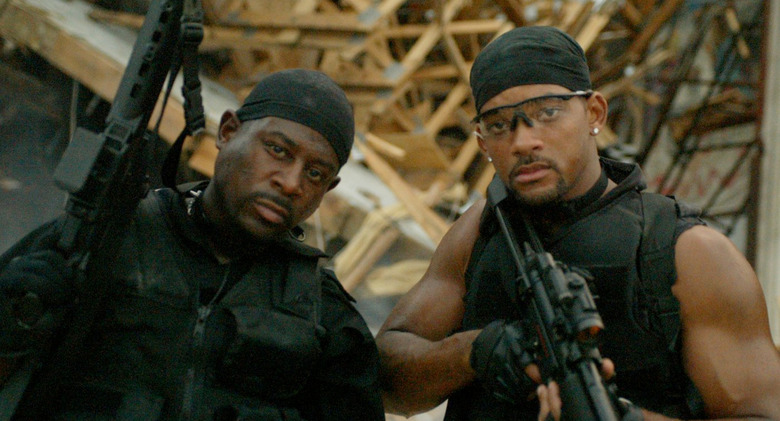 Are there too many sequels? Brad Bird kinda thinks so, and he's the one working on The Incredibles 2. Also after the jump:
Vin Diesel has quietly revealed the title of xXx 3
Will Smith says Bad Boys 3 is coming in the next 12-16 years
Simon Pegg never plans to direct a Star Trek movie
Jason Segel is writing, not directing, the Lego Movie spinoff
Christoph Waltz has had it with those Blofeld rumors
Katniss joins her "star squad" in a new Mockingjay Part 2 clip
***
Tomorrowland director Brad Bird thinks Hollywood is maybe making too many sequels:
Yeah, but look, obviously, I'm not against sequels. I did a sequel and really enjoyed it. I'm doing another one now. Many of my favorite movies are sequels. But I do worry when it's taking up more than fifty percent of the big-budget bandwidth, the collective bandwidth of Hollywood, it starts to worry me because it means nothing new is getting introduced into the ecosystem. That's not healthy for the long-term view of film. Every studio should, like an allowance, allow themselves a certain number of franchise things, and then as an investment in the future, try these risky things that are unproven. At one time, Star Wars was a risky venture.
I would hope that our film will pay back and reward Disney's investment in the long run, and they will continue to make original films as well as the franchises that are a little more pre-sold.
While that seems like an odd comment coming from a guy who's currently working on The Incredibles 2 (as Bird readily acknowledges), it makes more sense coming from a guy whose original passion project just flopped. It's a sad truth that sequels are an easier sell than new ideas (hence why you're currently reading Sequel Bits and not Original, Untested Concept Bits), but in an ideal world there'd be money enough for both.
***
Buried in all the speculation about whether Vin Diesel might direct Furious 8 (answer: no) was an interesting reveal about a different Vin Diesel franchise. In the same Facebook post where he talked up his mom, Diesel mentioned that he's about to "start production of the long awaited 'Xander Returns.'" Presumably he's referring to the new title of xXx 3, which he has confirmed will shoot in the Philippines this winter.
***
Bad Boys 3 has gone through many stops and starts over the years, but Will Smith says expect to see it completed the near future. For real this time. "There's a very, very, very strong possibility that you will be seeing a Bad Boys within the next 12-16 months," he revealed to Beats 1's Zane Lowe.
Assuming Smith's estimate is accurate, that means we're looking at a late 2016 or early 2017 release for the long-gestating comedy sequel. Joe Carnahan has been recruited to write the Bad Boys 3 script, but it's not yet clear if he'll also direct. Watch Smith and Lowe talk below:
***
On the next page, read about the future of Star Trek, a Lego Movie spinoff, Spectre villain rumors, plus get a new look at Mockingjay.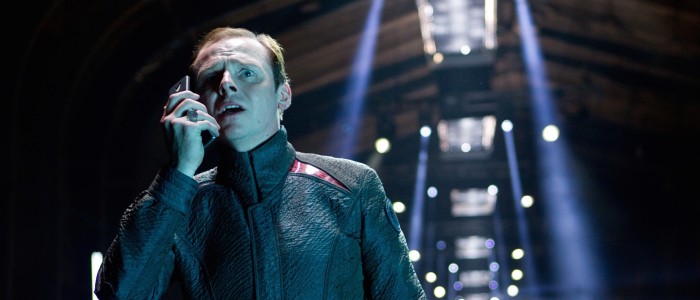 After co-starring in the last two Star Trek movies, Simon Pegg was promoted to co-star and co-writer of Star Trek Beyond. So does that mean he could be promoted again to the director's chair in the next film? According to Pegg, hell no.
Having watched Justin [Lin] making this movie ... going behind the monitor to watch what he's done makes me realize that I'm never going to direct a Star Trek. It's such an incredible, innate visual style. I see people do these things and I'm always impressed, but I could never hope to do them. I see people directing action and camera work in such an exciting way and just think, 'Oh what's the point?' It's probably best for everyone who goes to the cinema if I don't. It would be fun, but I don't envy [Lin's] job.
Star Trek Beyond lands in theaters July 22, 2016.
***
Back in March we heard Jason Segel and Drew Pearce were set to co-write and co-direct Billion Brick Race, a spinoff of The Lego Movie. However, Segel has now clarified that's not exactly true. "That was misreported when it first came out," he told The Playlist, explaining he was only co-writing, not co-directing.
Indeed, Segel doesn't seem to have any plans to direct in the immediate future.
I feel like if there was something where I felt like I'm the only person who could direct this, then I would direct it. However, I know, personally, a bunch of people who could direct it better than me. That's how I felt so far. So far, I felt like if I were to direct something, it would be out of pride, to say that I directed it. And when I work with someone like James Ponsoldt, I'm reminded that this is a proper talent and skill, and it should be left to people who have that passion. I'd rather something be great, than say I directed it.
Sounds reasonable. As for what Billion Brick Race actually is, Segel would say only, "It's everything a kid would hope for, I think."
***
It doesn't matter what anyone says; the Internet seems stubbornly convinced that Christoph Waltz is playing Blofeld in Spectre. And Waltz is starting to get fed up. Here's him answering the question (for about the 8,000th time) in an interview with CinemaBlend.
First of all, on what basis? You know, it's silly. It's plain silly... So that's done with — the Blofeld question. Why would they make a movie that they've done before?
Good point, but probably not one that's going to stop people from speculating. Waltz will be fending off this question until Spectre opens in theaters November 6 (or October 26 in the U.K.) – and even then some fans might be skeptical, depending on how the plot plays out.
***
The Hunger Games franchise comes to an end this fall with Mockingjay Part 2, and Lionsgate is pulling out all the stops to make sure Katniss & co. go out with a bang. First up, here's a new clip.
I get that the asymmetrical Henleys are a style choice, but really, they just make it look like everyone in District 13 has severely lopsided boobs. The so-called "star squad" should consider changing into something more flattering, seeing as their whole purpose is to be the face of the revolution. Like these EW cover outfits, maybe.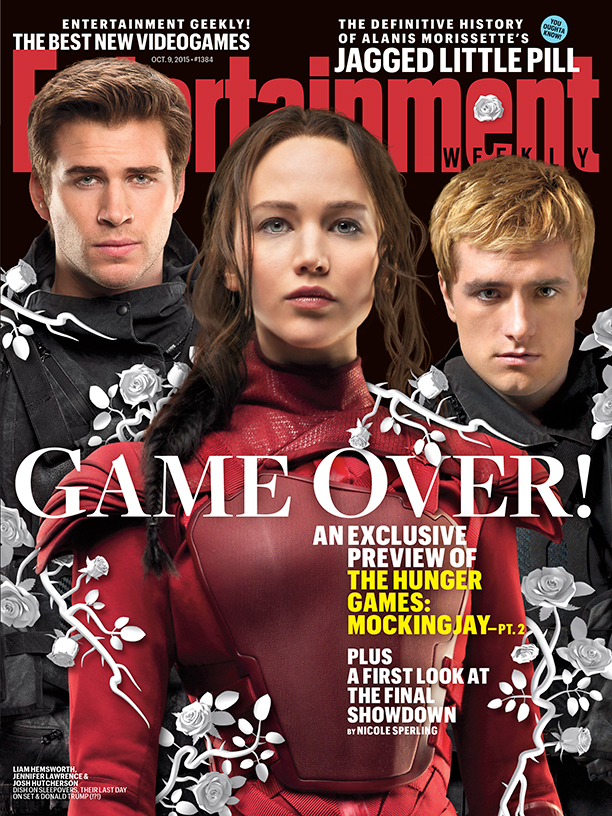 Inside the issue are interviews with stars Jennifer Lawrence, Josh Hutcherson, and Liam Hemsworth, plus a treasure trove of new images. See a couple of them below, and then click over to EW for the rest.
The Hunger Games: Mockingjay – Part 2 opens November 20.